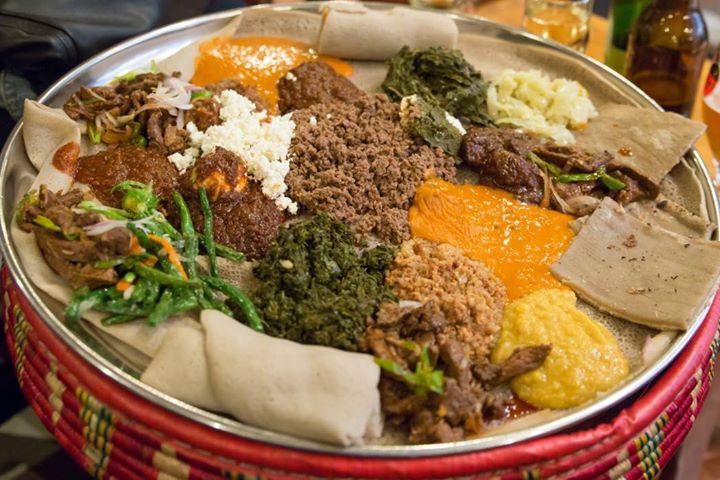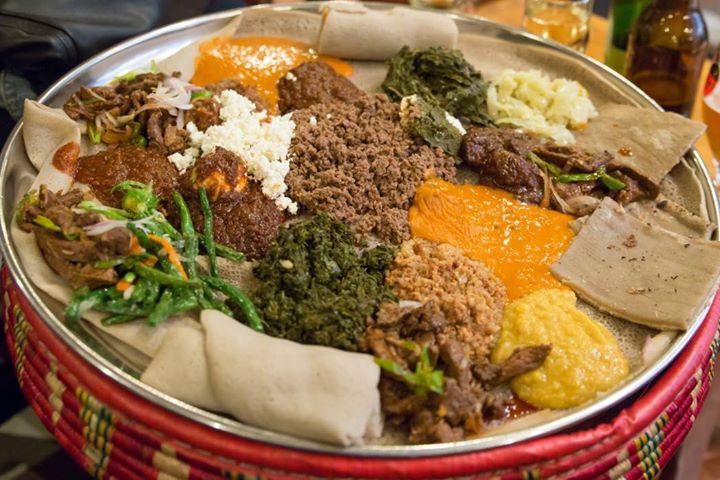 — Friday August 12th, 2016 —
Brooklyn Family Fun Day Olympics
4200 7th Avenue at Sunset Park Recreation Center
Time: 1pm – 4pm
FREE
Couldn't make it to Rio? Well Brooklyn has their own Olympics! Join Empire BlueCross BlueShield HealthPlus, NYC Parks, NYC Football Club and Shape Up NYC for their Annual Family Fun Day. From potato sack races to hula hoops to giant checkers, this afternoon is sure to be fun!
The Winter's Tale
Furman Street at Doughty Street at Brooklyn Bridge Park, Pier 1
Time: 7pm
FREE
Take a trip to the Shakespearean Era and witness a tale filled of love and tragedy.
Babeland Summer BBQ
462 Bergen Street at Babeland
Time: 7pm
FREE w/ registration
Beer, hot-dogs, hamburgers and sex toys. Total adult ONLY BBQ. The first ten guests will get gift bags and everyone can enter to win $200 worth of toys.
Dr. Dog + The Knights
BRIC! Celebrate Brooklyn at Prospect Park Bandshell
Time: 7:30pm
FREE
This one-off collaboration between psych-pop band Dr. Dog and orchestra collective The Knights is completely different and something to look forward to.
Rooftop Films Presents: HUNTER GATHERER
220 36th St at Industry City
Time: 8pm
Price: $15
The film follows the life of a middle-aged man after his 3-year stint in prison, returns to his stagnant neighborhood to win back his girlfriend. After the film, movie-goers can participate in a live Q&A with Filmmaker Josh Locy and Actor Andre Royo.
90's Hip-Hop and R&B Sing Along
702 Union Street at Union Hall
Time: 9:30pm
Price: $10
Go back to one of best decades for hip-hop and R&B music, the 90s. Sing along to all of your favorite songs and have a good time.




— Saturday August 13th, 2016 —
NYC African Food Festival 2016
65 Flushing Avenue at Brooklyn Navy Yard
Time: Noon
Price: $30
The NYC African Food Festival offers an opportunity to see and taste a wide variety of African foods, and connect with some of the best African chefs, food experts, and curators in a festive, vibrant NYC atmosphere. Why wouldn't you want to be here?
Caribbean Jerk and Reggae Fest
470 Driggs Avenue at The Hall at MP
Time: 6pm
Price: $15 GA, $37 Caribbean Jerk Platter & GA
Feel the island vibes with some spicy caribbean food and even hotter Caribbean music.
A Valley Son Oldermost The Gantry Dogs on Main Street
702 Union Street at Union Hall
Time: 7pm
Price: $8
Enjoy an evening of rock from this local band originally from NYC.
Boa Mistura: Spread Love It's the Brooklyn Way
306 17th Street at Open Source Gallery
Time: 7pm – 9pm
FREE
Boa Mistura presents Spread Love, It's The Brooklyn Way, an art exhibit inspired by the lyrics of the late great Notorious B.I.G., in conjunction with a series of murals throughout South Slope, Brooklyn. Tonight is the exhibit's opening reception.
Caribbean Video Hitz
57 Rockwell Place at BRIC Arts Media House
Time: 12:30pm – 3:30pm
FREE
Be a part of the livest audience on Caribbean TV. This event is 18 and over. (Click link for specific rules and dress code.)




— Sunday August 14th, 2016 —
Sunday Funday: A Boozy Brooklyn Tasting Tour
166 North 7th Street at Station Restaurant
Time: 1:30pm
Price: $57
Take a tour of Williamsburg — Brooklyn's most hip neighborhood. This walking tour will take you through the old industrial buildings of historic Brewer's Row, then to Artists & Fleas to see what treasures are on offer, then a unique guided hot sauce tasting, and before you head home you'll take in the gorgeous NYC skyline view on the waterfront.
Entrepreneur Trading Seminar
837 Union Street at SIR D's Lounge
Time: 3pm
FREE
Learn how to earn multiple streams of income from one of the most successful entrepreneurs himself, Tim Lewis.
Flavor: Making It and Faking It
62 Bayard Street at Museum of Food & Drink Lab
Time: 4pm – 6pm
Price: $5 – $10
Flavor: Making It and Faking It is the debut exhibition of MOFAD Lab, the highly anticipated exhibit design studio of the Museum of Food and Drink. Taste and smell through this hands on exhibit based on the $25 billion food industry.
Occupy, Unite and Arise in Bed-Stuy! Community Organizing Assembly
670 Lafayette Avenue at Herbert Von King Park
Time: 6:30pm – 9:30pm
FREE
Stand with your neighbors to fight gentrification, learn about where to buy healthier food locally and how to create a safer neighborhood.
South Park Trivia
308 Bedford Avenue at Videology
Time: 8pm
FREE
See how well you know the characters of the hit show South Park and put it to the test. This event is 21 and over to attend.