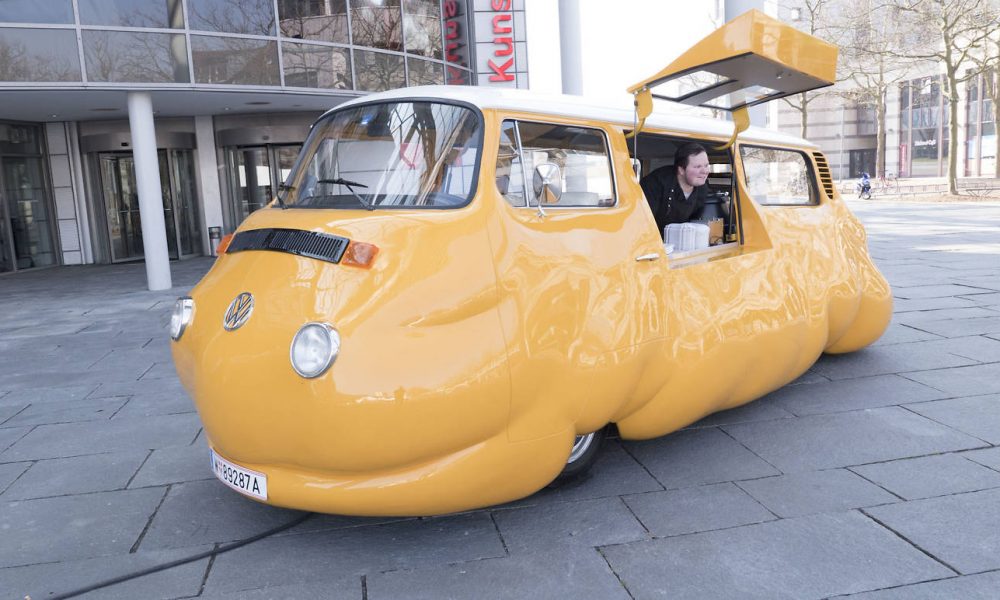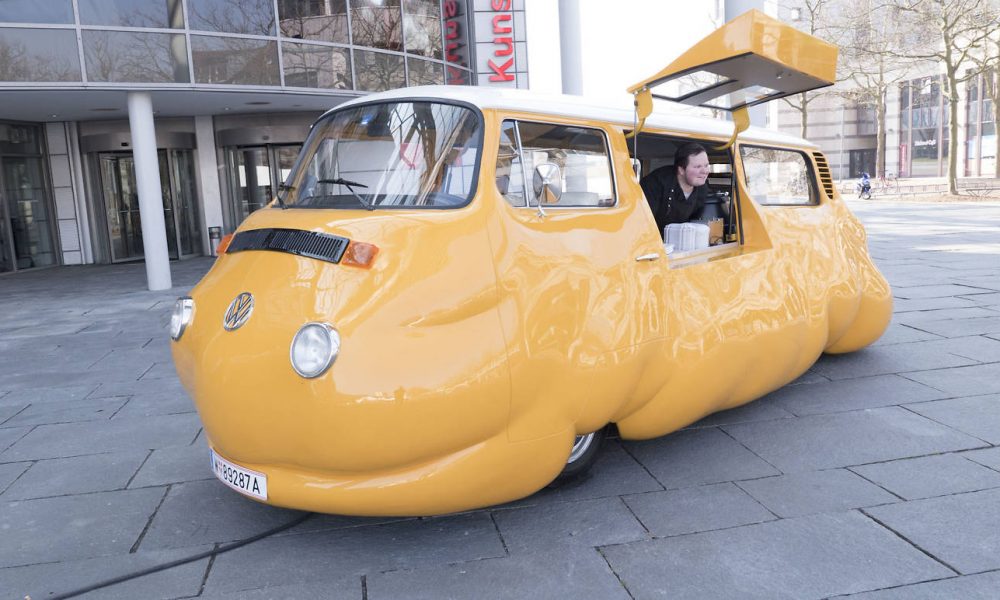 Brooklyn Bridge Park will be filled with dogs this summer — hot dogs.
Hot Dog Bus, an interactive public art installation by Erwin Wurm, an eclectic conceptual artist from Austria, is being called New York City's "most popular summer destination". A vintage Volkswagen Microbus has been transformed into a bright yellow, overstuffed food truck from which FREE hot dogs will be served to Brooklyn Bridge Parks' visitors every weekend from June 9.
According to Public Art Fund, "the bus' bloated form will encourage audiences to reconsider the relationship between capitalism and consumption in today's culture, while the act of eating, according to Wurm, can be considered an additive sculptural process in its own right."
Hot Dog Bus is the U.S. premiere of Wurm's earlier Curry Bus, which of-course gave out FREE curry. This installation is reimagined for New York, and will "create an absurd, yet approachable sculptural experience encouraging visitors to challenge the fundamental definitions of art."
The truck will move to different locations throughout the park until August 26. Be sure to grab a FREE hot dog when you see it.