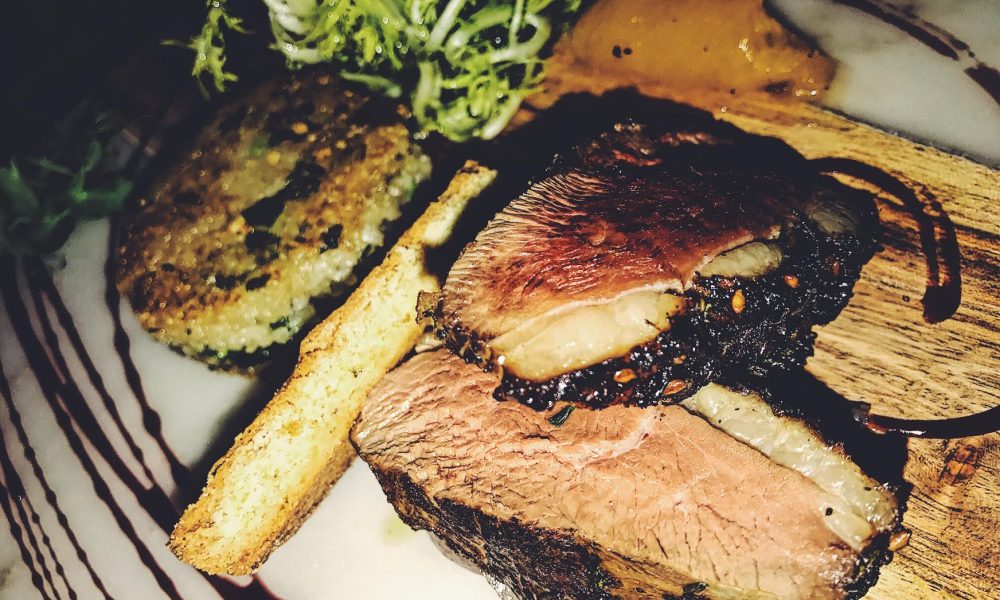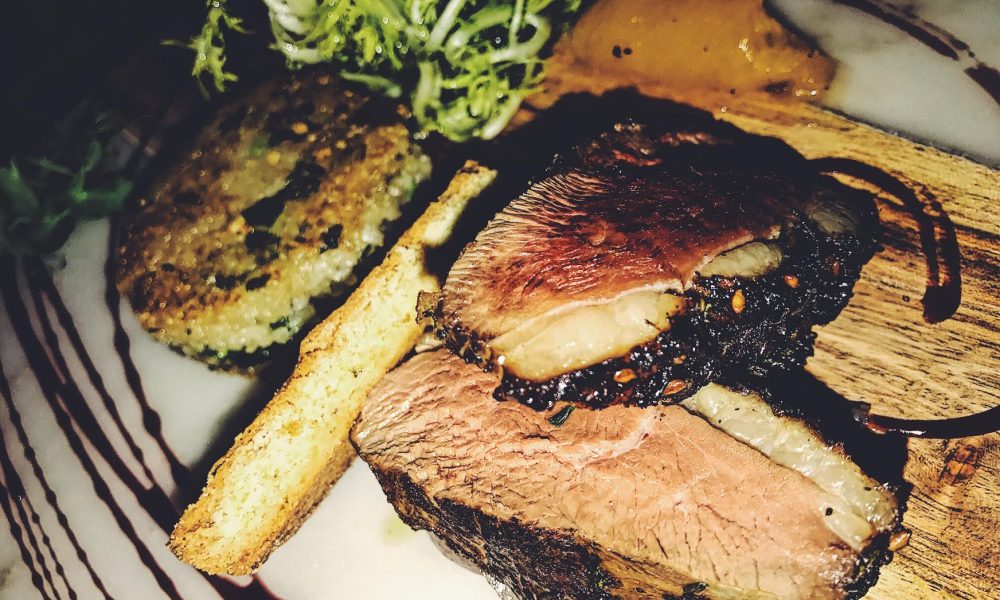 Location

Food

Service

Dining Experience

Average
You could easily miss out on the best deep fried meatballs in Brooklyn if you're not paying attention.
Bisou Bisou
, a small French restaurant-lounge with no visible outdoor signage, serves up some of the most delectable comfort food in Fort Greene, directly across the street from Madiba — one of the
neighborhood's more popular restaurants
.
Michelle Reid, a first time restauranteur with a background in entertainment and fashion, envisioned brining authentic French cuisine to a traditional American hangout and brought on board Executive Chef Sebastien Chaoui to help execute. Chaoui spent 15 years as a chef in Paris before moving to New York and eventually opening La Table Exquise in 2009 — Bed-Stuy's very first French patisserie, before closing a few years later. In addition to serving up some of the best french fare in Brooklyn, Chef Sebastien's catering company 207 Supper Club, has prepared food for some of the most fabulous clientele, including Vogue, Harpers Bazaar, Karl Lagerfeld and Brooklyn's own, Jay Z.
Bisou Bisou — french for Kiss Kiss — opened in July 2016 on 264 Carlton Avenue, the same location of Smooch, a café that occupies the space from 8 a.m. to 4 p.m. After a unique two-hour change-over of staff, Bisou Bisou comes alive in the evening, officially opening its doors at 6pm to dim lighting, cozy seating and a small area of stacked pillows on a sofa bed for lounging.
Both Reid and Chef Sebastien collaborate on seasonal menus that all follow a specific theme. "For spring, our menu will follow a pink and green theme. I want to transform fresh beets, radishes, and farm fresh greens into a beautiful summer menu," says Chef Sebastein.
With no separate kitchen — or sous chef — all foods are quickly and lovingly prepared from scratch in an open area behind the bar. Out from the small cookroom comes the most elegant art served on wooden platters. The most interesting of them all is the twist on the classic french onion soup. Chef Sebastein serves up succulent soup dumplings, individually placed in an escargot dish and served under the traditional gratinéed croutons and cheese and sprinkled with chives.
The menu's piéce de resistance is inarguably the lamb meatball wellington. A popular dish, according to Reid, is a play on the standard beef wellington. The meatball, made with organic lamb, is stuffed with cheese, then deep fried, seasoned to perfection and served on a bed of freshly made chunky tomato sauce. Upon the dish's arrival the aroma of fresh herbs aluminates your senses. The lamb is succulent and the combination of ingredients completely melt in your mouth.
While the food is satisfying, the chef extremely talented and the staff exceptionally pleasant, this restaurant could easily be overlooked. Two completely separate eateries occupying the same space is a different concept for Brooklyn. I encourage you to walk through doors, read a review, explore the menu because this hidden gem is worth being found.
Bisou Bisou is open on Wednesday through Sunday at 6 p.m. to 11:30 p.m.