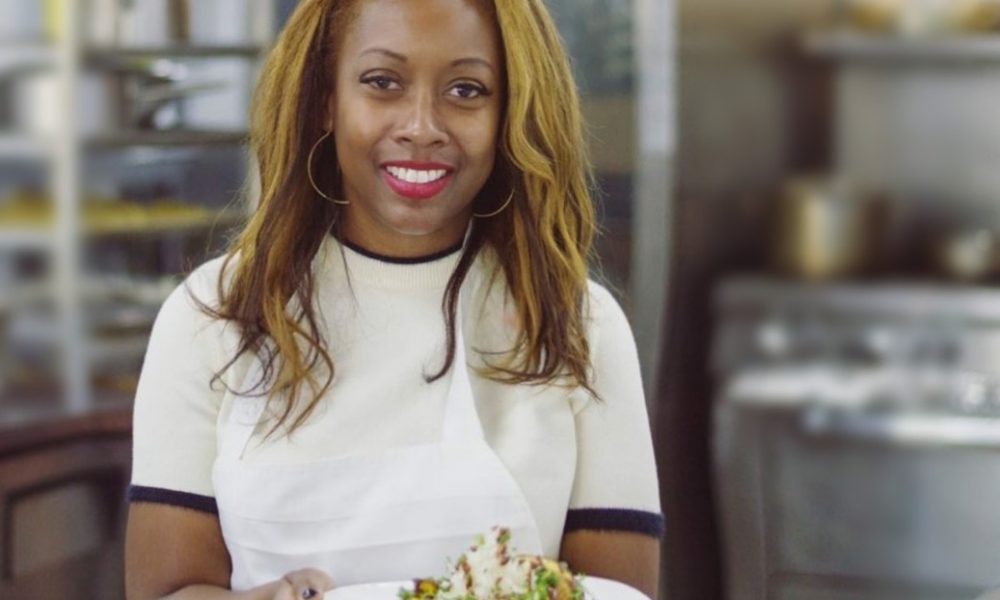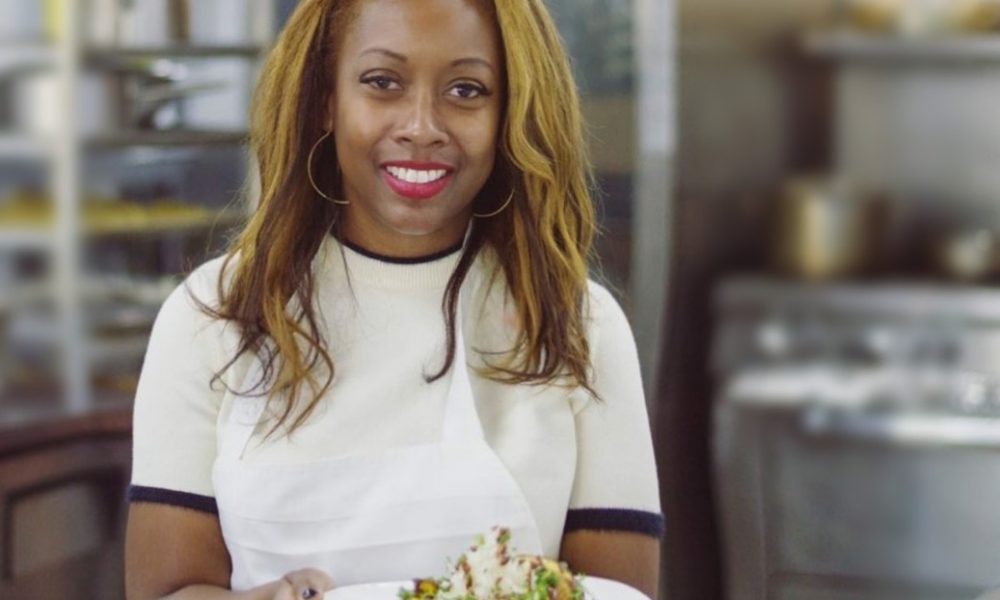 Christa Lynch grew up in Brooklyn cooking fresh—never frozen—food with her family. As a kid, she couldn't wait until she was old enough to serve as her family's "sous chef," chopping vegetables and herbs to help them prepare meals for the week to come. She continued to cook as she left Brooklyn to attend college in Philadelphia, where she took cooking classes at local culinary schools and worked in restaurants to better understand the food business.
Although cooking was her passion, Christa initially had no intention of pursuing a career in the culinary arts. After undergrad in Philadelphia, she enrolled at NYU law school, but eventually transferred and earned her Master's in Banking and International Finance at Columbia. After several unhappy years, downsizing at her company forced her to reevaluate her priorities and her career. While listening to her friends and neighbors in Bed-Stuy, she recognized a need in the community for fresh, healthy, and affordable meals, and Brooklyn Braised was born.
I decided to take Brooklyn Braised for a spin this week. After eating my weight in matzo balls at my family's Passover seder, I was in dire need of some clean eating. Brooklyn Braised prides itself on locally-sourced fresh ingredients and healthy, delicious, nutrient-dense meals, and a three-meal package costs $32.97, so it made sense nutritionally and financially. There's also a five-meal package for $49.95, which slightly reduces the cost per meal.
The website is nothing fancy but very easy to use. After choosing three or five meals, it prompts you to choose from 20 possible meals. The meals vary greatly, with vegan, vegetarian, pescatarian, and carnivore options including soups, stews, pasta, and more. For my three meals I chose Thyme Chicken Stew with Sweet Potato Cornbread, Pan Seared Wild Catfish with Roasted Vegetables and Garlic Couscous, and Homemade Wheat Spaghetti with Turkey Meatballs and Slow Roasted Marinara. Brooklyn Braised offers Monday and Wednesday deliveries in the mornings and evenings. Once I chose my delivery window and paid, I was all set.
On the day of my delivery, I received a text alert that my food was sent out for delivery, and it arrived well within the delivery window. Living in a fourth floor walkup, a lot of deliverymen will call and ask me to come downstairs, but Brooklyn Braised delivered the food right to my apartment door. It was a nice touch that I certainly appreciated.
I ate the spaghetti and meatballs first. Following the heating instructions, I started with two minutes in the microwave and proceeded in 30 second increments from there. The two large, dense meatballs took too long to heat through, so I chopped them up and mixed them in with the spaghetti. The portion was huge! I was starving before I ate and had to lay down after eating because I was so full. Admittedly, I was a bit concerned about reheating dishes in the microwave, but this meal held up exceptionally well and almost tasted freshly cooked. The noodles were cooked slightly more than al dente—exactly how I like them—and had the perfect amount of sauce. The dish had nice flavor, but was missing the extra zip that I love in my food. I prefer it that way, though, so I can doctor it up to my liking.
For my next meal I had the chicken stew. Again, I was extremely impressed with the portion size. A lot of meal delivery services skimp on portions, but not Brooklyn Braised. The stew was flavorful with a hearty texture, full of tender chunks of meat. Donovan McNabb's mother would approve. As good as the stew was, the sweet potato cornbread stole the show of this meal. The cornbread was moist and rich with visible chunks of sweet potato and decadent buttery sweetness. It was a struggle to savor the cornbread for the entire meal and not scarf it down in two or three bites. Between the cornbread and the potatoes and corn in the stew, this meal kept me full for hours without really weighing me down.
My third and final meal was the catfish. I was concerned that the fish and green beans wouldn't microwave very well, and unfortunately that was the case. The heating instructions also included oven heating, so I'd recommend to follow those. The fish had a nice mild flavor and didn't dry out, it just got a little slimy and the texture was off-putting. The meal came with an enormous serving of garlic couscous, but it was a little bland and filled with some sort of nut or seed that had a funny flavor. The roasted green beans were tasty, but a little soggy. The meal was extremely filling like the other two meals, but didn't come close to the flavor the others had.
Overall, Brooklyn Braised offers healthy, filling, and flavorful meals delivered conveniently to your doorstep for $10-$11 per meal. It's not McDonald's or bodega cheap, but it's also not filled with awful ingredients that will have detrimental effects on your short- and long-term health. If the portions and the quality aren't enough to persuade you, perhaps supporting a local, black female-owned business will do the trick. Anyone looking to eat well (and clean) without cooking for themselves, at a price that is more than fair, would do very well to order from Brooklyn Braised.