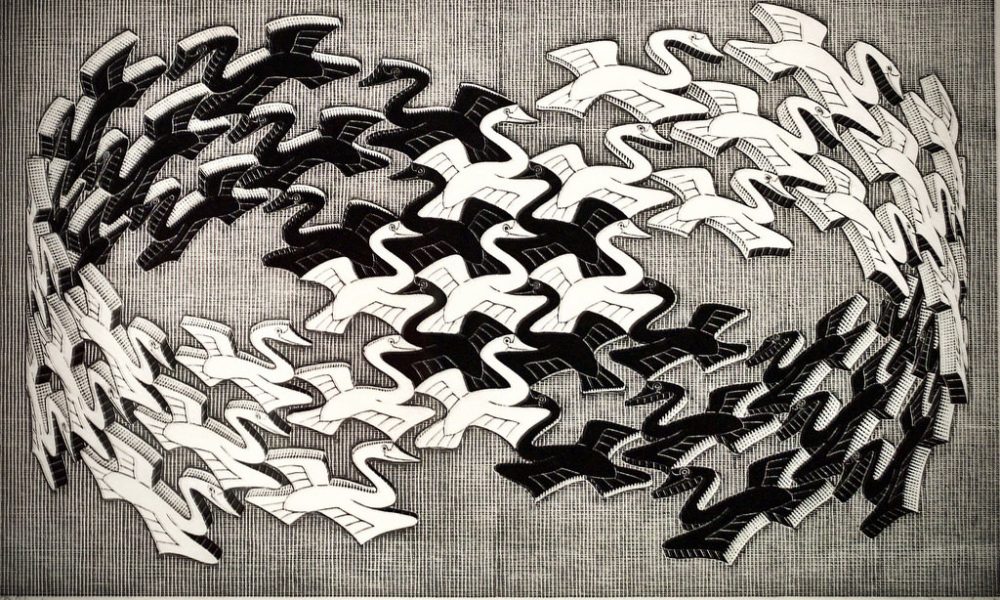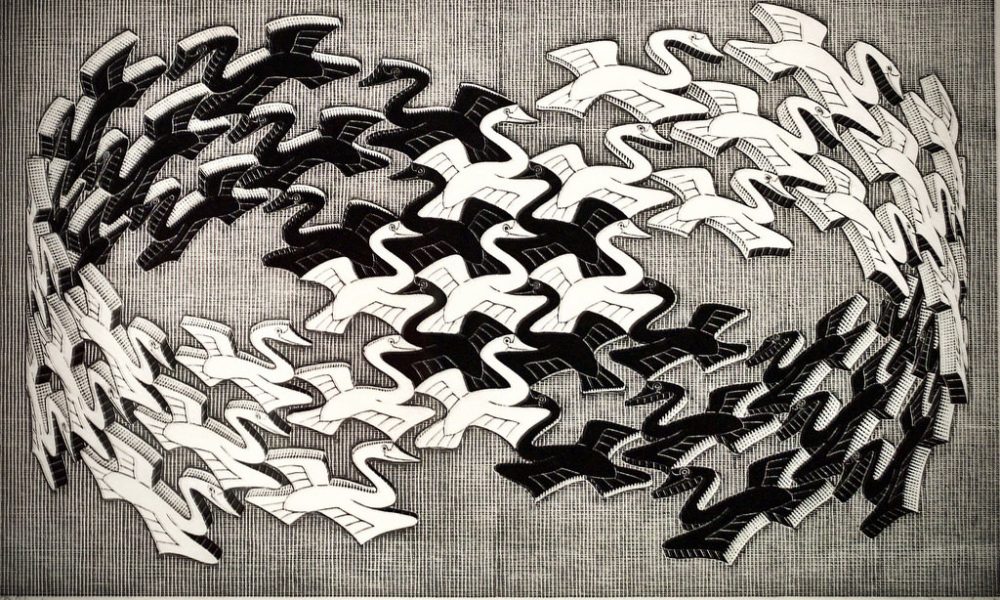 This summer, Industry City will host an exhibit of Dutch graphic artist MC Escher, curated by Italian exhibition company Arthemisia. The exhibit will run from June 8, 2018 through February 3, 2019, and tickets will cost $20.
Escher (1898-1972) was fascinated by the paradoxes of the world, creating precise, mathematical sketches and mind-bending designs. He explored "the intersection between art, mathematics, science, and poetry" (Arthemisia) in his work. His work plays with perception, often creating fantastical, paradoxical alternate realities that expand the viewers' mind. Escher once stated that "wonder is the salt of the earth," and he has evoked wonder from generations of art enthusiasts and novices alike for decades. Escher was largely unappreciated during his lifetime, often viewed as overly intellectual while lacking lyricism. He's become more appreciated in the 21st century, and has had exhibits around the world.
Relativity, Escher's best-known piece, will also be featured in the Brooklyn show. The wildly incongruous piece features a series of multidirectional connected staircases. It's impossible to tell which way is up or down—gravity must have ceased to exist in the world of the drawing that Escher created. The figures in the drawing, however, are unaffected and continue to go about their daily tasks. Its intricate and beautiful details pull the viewer into the distorted image, as the piece only becomes more fascinating as you ponder it further.
"Escher. The Exhibition & Experience," as this exhibit is called, "is the most important and largest exhibition of M.C. Escher ever presented in the United States" (Arthemisia). It will feature a number of his most famous works, such as Metamorphosis II, an enormous, geometric blend of different animal species, a city skyline, a chessboard, and more. It will also feature several interactive "photo booths" that will allow attendees to take pictures of themselves as part of some of Escher's works.