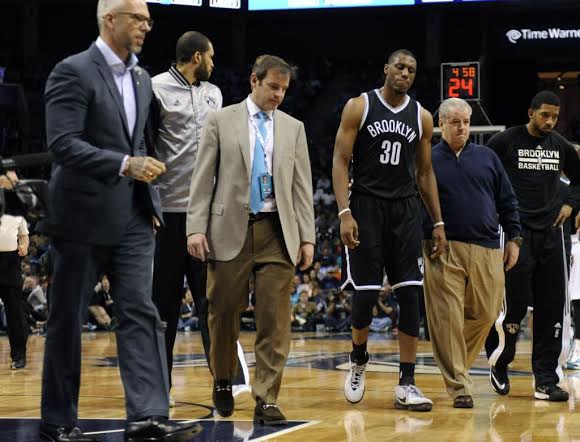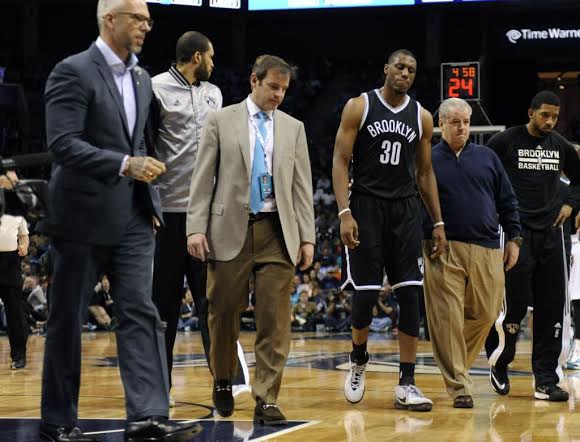 Last nights critical matchup between the Brooklyn Nets and Charlotte Hornets ended on a positive note as the Nets walked out victorious, 91-88. However, during the third quarter of the game, the newest member of the Brooklyn Nets, Thaddeus Young, suffered an apparent knee injury and was taken out of the game shortly there after.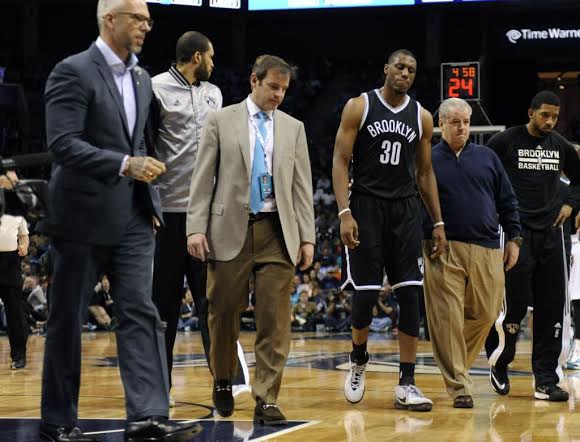 The incident occurred when Thaddeus was running down the court next to the Hornets' Gerald Henderson and Henderson stepped on Thaddeus' foot. The knee of Thaddeus automatically buckles and slants to the side as both he and Henderson fall to the floor. Thaddeus was a little slow to get up but was able to put some pressure on the knee which is a positive sign before testing is done. Thaddeus quickly there after left the game and headed to back. He left the game with double figures in 11 points on 5-12 shooting. X-Rays were done on his knee with the results thankfully coming back negative. After the game was over, YES Networks Sarah Kustok along with other media, talked to Thaddeus and asked him about the  knee injury incident and what he plans to do going ahead.
On how he feels: "Uh, Just very sore right now, I'll be fine. it's just one of those things when I wake up tomorrow…man, but I'm cool, i'll be fine. Everything came back negative so far. I'm just ready to try and get myself back out there.
On any possible MRI's: "Probably so. Probably do an MRI tomorrow."
On the incident itself:  "It looks like he (Henderson) just stopped right in front of me and i tried to plant (his foot) and my whole leg just kind of hyperextended. So right now its a hyperextended knee and its very very sore. X-rays are negative so everything is good.
On how long he thinks he will be out: "I don't know but i'll definitely try and get back on the court as soon as possible."
As we all know, the Nets are in dire straights of making the playoffs. Thaddeus has been and is a part of the keys of saving the Nets season from ending early. Tomorrow night the Nets face off against the Cleveland Cavaliers in Brooklyn, a team many have coming out of the Eastern Conference Playoffs. If the Nets want to make a statement and can do so with or without the services of  Thaddeus Young, tomorrow night in Brooklyn would be the perfect time to do so.
Get well soon Thaddeus, the Nets and Brooklyn need you.
[Photo Via Twitter]