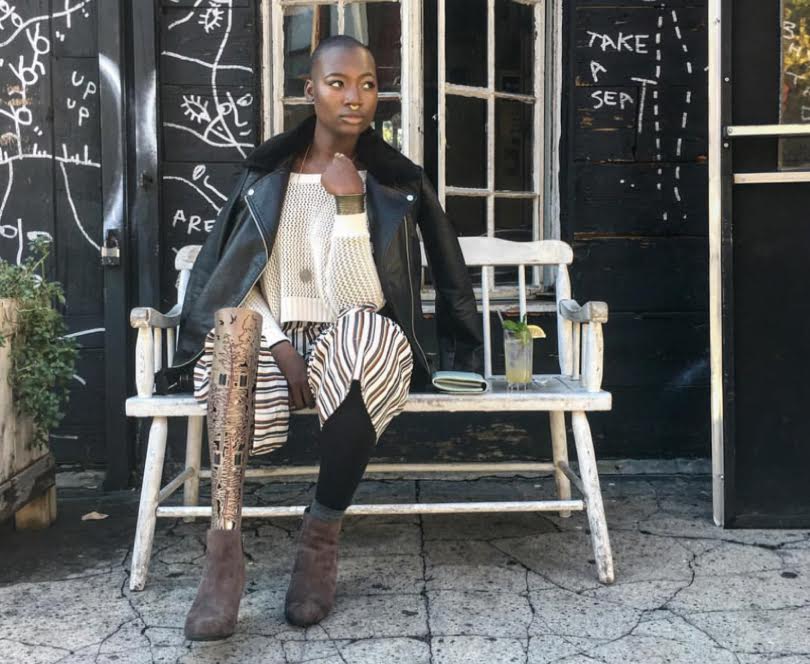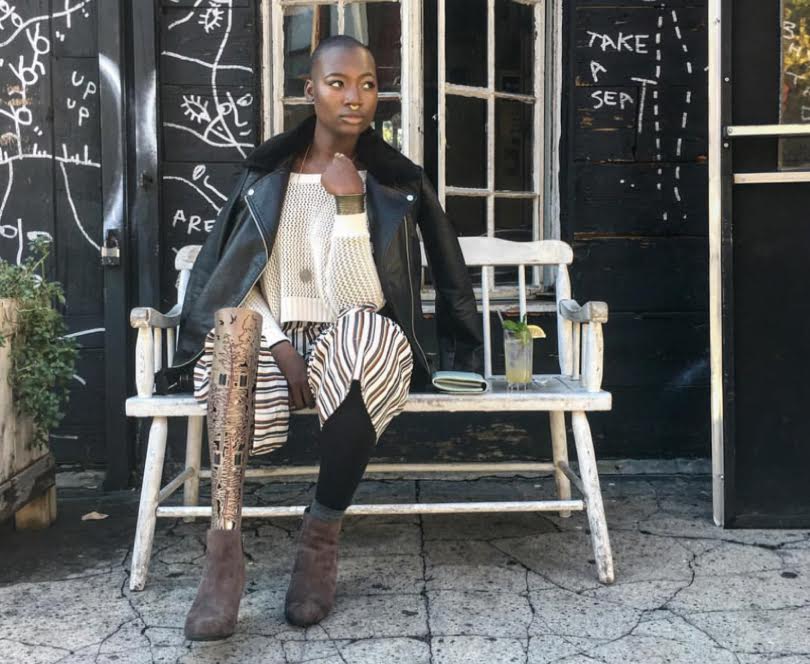 A twenty-six-year old Brooklyn entrepreneur, who beat cancer but lost a leg in the process, has carried overcome all odds to become a successful model and travel blogger.




Cacsmy Brutus, referred by many as Mama Càx, was diagnosed at age 14 with Osteosarcoma —  a cancerous tumor in the bone. Two years later, Brutus had a hip replacement with hopes of ridding the affected bone.
"Unfortunately, the surgery was unsuccessful so I ended up getting some of my right hip removed – along with my right leg" Brutus told Huffington Post in a recent interview.
Although things didn't turn out in Càx's favor, she didn't allow her woe's to interfere with her aspirations and desires in life. At the young age of 17, the audacious Brooklynite booked a trip to Costa Rica and immediately took a huge interest in traveling. From there, she began to blossom in the blogging realm, documenting her travels and life as an amputee — only to find the market oversaturated with other young girls with similar stories.
Three years ago, Mama Cax was hiking in South East Asia where she had a revelation. Since her leg amputation, she adapted to the use of a prosthetic leg and crutches, therefore, every time she'd vacay she'd pack a few extra crutch tips (the rubber base of the crutches). In doing so, Cax realized bloggers wasn't what the world needed more of, but bloggers with unique experiences are always appreciated. So, the young survivor added her voice to the blogging world, speaking out as a traveler, person of color, and a person with a physical disability.
Present day, Mama Cax is a successful blogger who caters to an audience of approximately 40,000 followers on Instagram, but that's not all! Due to her unique character and features, she's been featured in fashion ad campaigns and she also models or "muse" as she'd call it while working as a fellowship/program manager at the office of Mayor Bill De Blasio in New York. Brutus considers herself to be on a mission to infiltrate the "beauty industry" and strike out against mainstream beauty standards.




Trials in life are not meant to make us fail but to see how we far we can fly.
Click To Tweet
Mama Cax has toured 19 countries, over five continents and has captured it all on her blog, MamaCax.com. She continues to walk down the street with her crutches and prosthetic leg, embracing the support from folks who shout, "You go girl! you're still beautiful" spreading determination, strength, and beauty everywhere she goes.