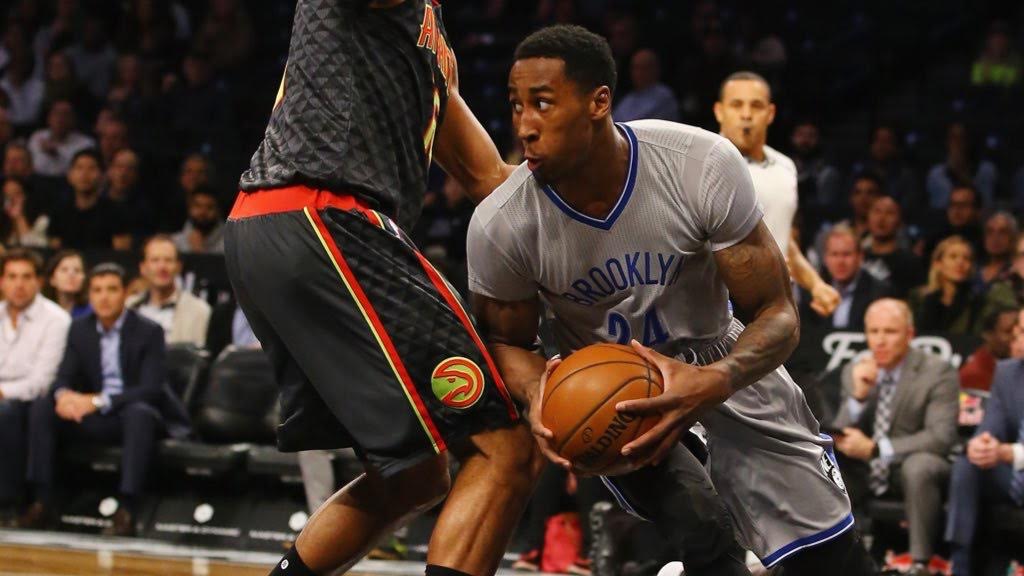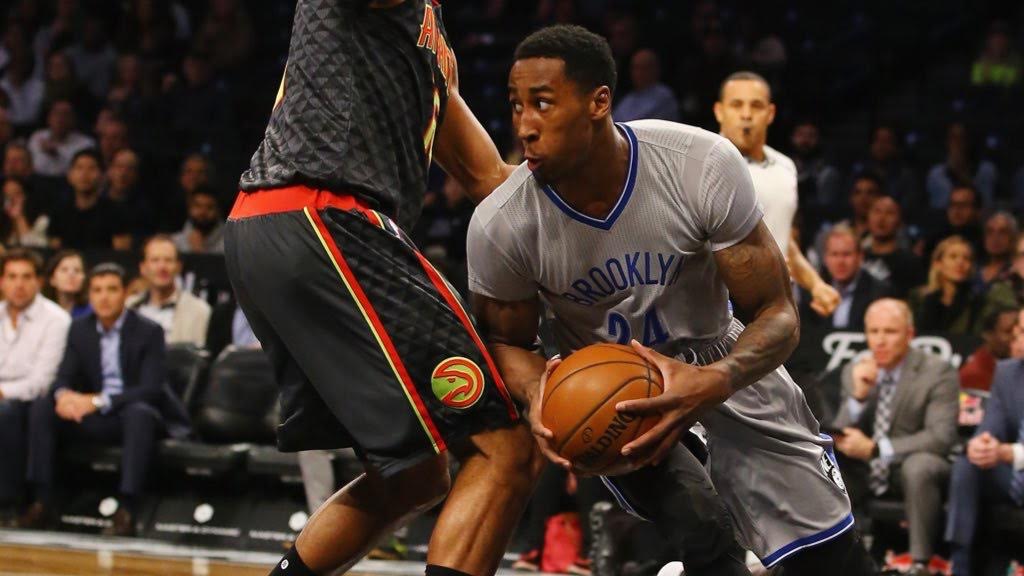 Since being traded to Brooklyn this past June during the NBA draft, Rondae Hollis-Jefferson has made quite an impression on Nets fans. He has a fun side to him that really breathes life into the team. The defensive skills he has shown along with his impressive on court energy is something Brooklyn Nets fans have been wanting and now they have it. Rondae has also caught the attention of people beyond Brooklyn by being featured in fashion shows, writing his own stories in local newspapers, featured on the cover of magazines, and as everyone knows by now, he even bought his hard-working mother A HOUSE.
Last night, after the Nets team practice, I witnessed another side of Rondae; his focused and determined side. Rondae  was the lone Brooklyn Net in the half court and must have spent 45 minutes there working on everything, and I mean everything. He would make shots and if he missed, he would go back to it again and again until he made several of the same shots 3-4 times in a row. If he did anything that was short of perfecti0n, he would get frustrated, slam the ball then focus on making sure the mistake didn't happen again. He didn't get tired, he just kept going. Rondae did mention that he believes that he has the same locked-in mentality as his idol Kobe Bryant and he really showed it. I went over to Billy King to ask him about the rookie and he said "you guys don't see this but this is the Rondae that comes to practice everyday."
Rondae was in his own zone with perfection on his mind. Then R&B legend R. Kelly came across his side of the court leaving to go to his area. That's when Rondae stopped and dared the singer to shoot from behind the arc. Kelly accepted the challenge and it caused a quick media buzz on the court but who else but Rondae could get Kelly to shoot 3's in expensive clothes and a cigar in his mouth. Lets just say it took more than a couple of times before the R&B legend drained one.
Immediately after, Rondae walked over to Dominique Wilkins, asked him something and looked like a sponge absorbing everything Dominique had to say to him. It was a good old fashion NBA legend to NBA Rookie conversation — listen and don't talk.
Over the course of his career, we will find out many things about Rondae. Last night, I found out just how successful he wants to be in the NBA.