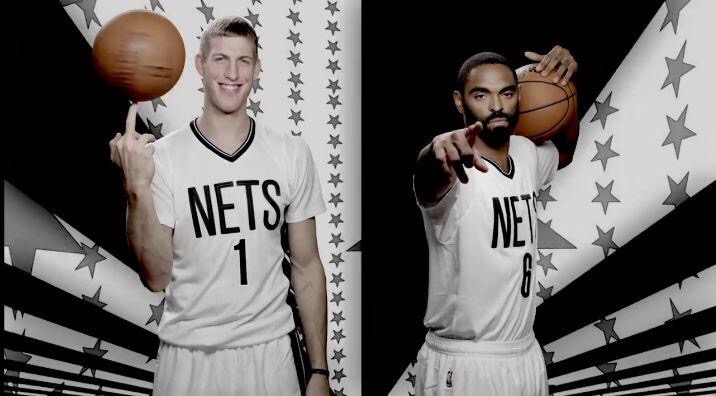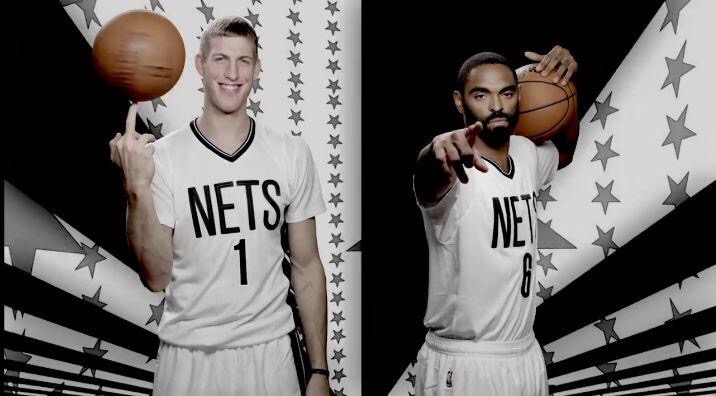 The Brooklyn Nets currently sit in the 11th seed in the eastern conference picture trailing the 8th seed Miami Heat by 4 games. The Nets are also on a 5 game losing streak with only 19 games remaining in the regular season. Every loss suffocates the life out of the Nets playoff hopes. The Nets have already made changes before the trade deadline in an effort to build towards the future.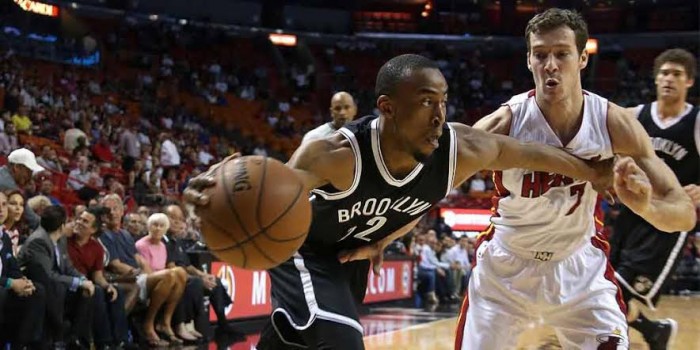 The Kevin Garnett trade for Thaddeus Young, trying to get Thomas Robinson, and having Markel Brown inserted into the starting line up was the very beginning of the Nets changing course. As you may recall, the Nets were on a 5 year championship plan that is obviously going to take more time to reach its goals. The Nets have been in the Playoffs every year since moving to Brooklyn but this year may have a different and earlier ending. If the Nets in fact dont make the Playoffs, look for some major changes to happen; not to the coach (thank goodness), nor Billy King but the Brooklyn Nets roster.
The Nets have said that they want to keep Thaddeus Young who has been tremendous for the Nets and has made his way into the starting line up. They also have plans on resigning fan favorite Mirza Teletovic who is recovering from blood clots in his lungs. Those two contracts combined could be anywhere from $15-20 million. The problem is the Brooklyn cant afford add that kind of money to its already monstrous salary cap. The Nets have learned a lot from their mistakes or choices in the last 5 years and ballooning for nothing is a lesson they've probably learned. At the same time, the Nets front office cant afford to lose either of those players to other teams in the offseason. So are the Nets stuck? No way. The simply need to clear some cap space and unfortunately Joe Johnson may top that list of solutions.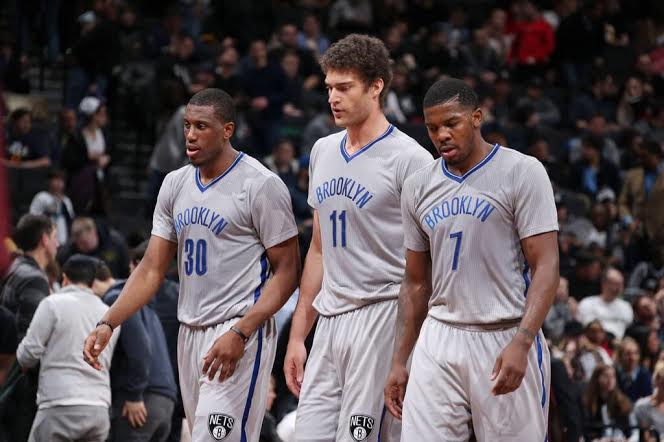 Joe Johnson will be 34 years of age by the start of the 2015-2016 NBA season. He will be owed a massive $24.9 million on his final year of his contract. Joe is worlds away from his performance last year against the defending champions, the Miami Heat, in the 2nd round of the playoffs. Joe is barely registering double-digit points, he's turning the ball over far too many times and is playing with tendinitis in his knees. Joe Johnson will not fit and does not fit the Nets new strategy that started in mid February. I believe that the Nets will heavily explore a trade for Joe Johnson in the offseason to a team that really wants him or has not problem putting nearly $25 million aside for him. If a trade doesn't happen then I fear that Joe will be amnestied from the team and here's why. If you have to pay out luxury taxes because you are over the cap but you can reduce the amount you pay and at the same time sign more effective players wouldn't you do it? The Nets will be paying Joe about $25 million next year but  may end up costing the Nets an amount thats substantially more than his contract is even worth. If Johnson is amnestied, then the Nets would have what they haven't had in years, cap room flexibility. The resigning of Thaddeus and Mirza would be a done deal and would allow the Nets to search for other players to fill their roster. They could even convince Thomas Robinson to sign with them without any issues.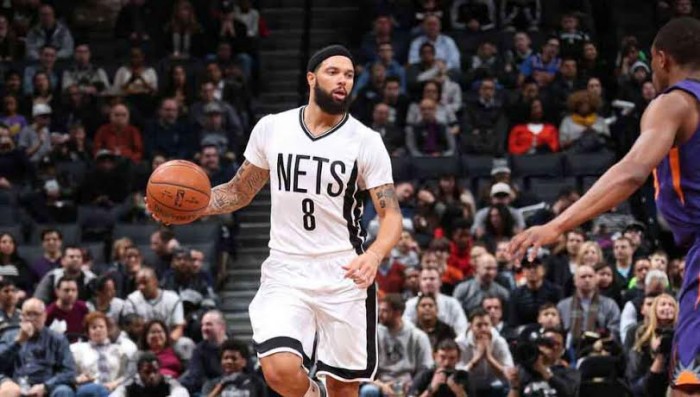 For the most part everyone else looks safe on the Nets team excluding Deron Williams. Deron has been healthy this season for the most part but he's still in his first year since his ankles have been healed. Deron may need another year to prove that he can still get it done at an elite level. When you look at other point guards in the league, you marvel at their speed, ability to pass and shoot. We're not doing that with Deron Williams on a consistent basis. Maybe thats just timing or maybe Deron needs to work on some things in the offseason bring him back to a confident status. Either way, I think we'll all know if Deron has it or doesn't have it by the middle of 2015-2016 season.
Point guard assistance has always been an problem for the Nets so I would expect them to go after a veteran point guard or someone with qualifying offers like a Brandon Knight or a Norris cole to fill that void. They are both excellent shooters and defenders that can really help this team excel. However, either one of those guys could command a contract starting around $5-8 million per year. Its not a lot for the Nets but with them being over the cap, a small contract like that could cost them 4 times as much money. Someone with a large contract on this team has to go if the Nets want to build a strong case  and have the money for a superstar or good stars to come to this team in 2016.
[Photo Credit Via Brooklyn Nets Twitter]