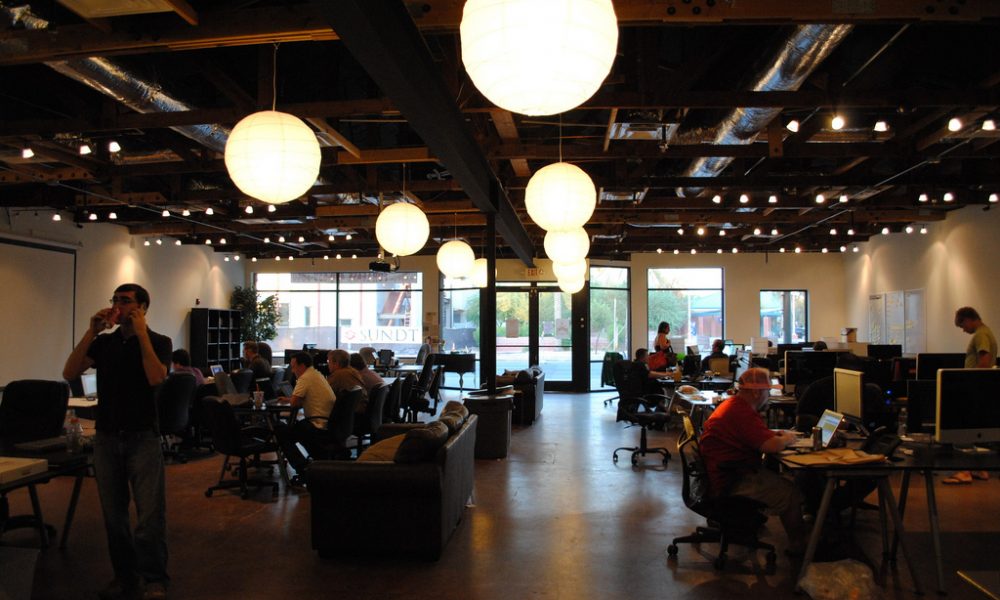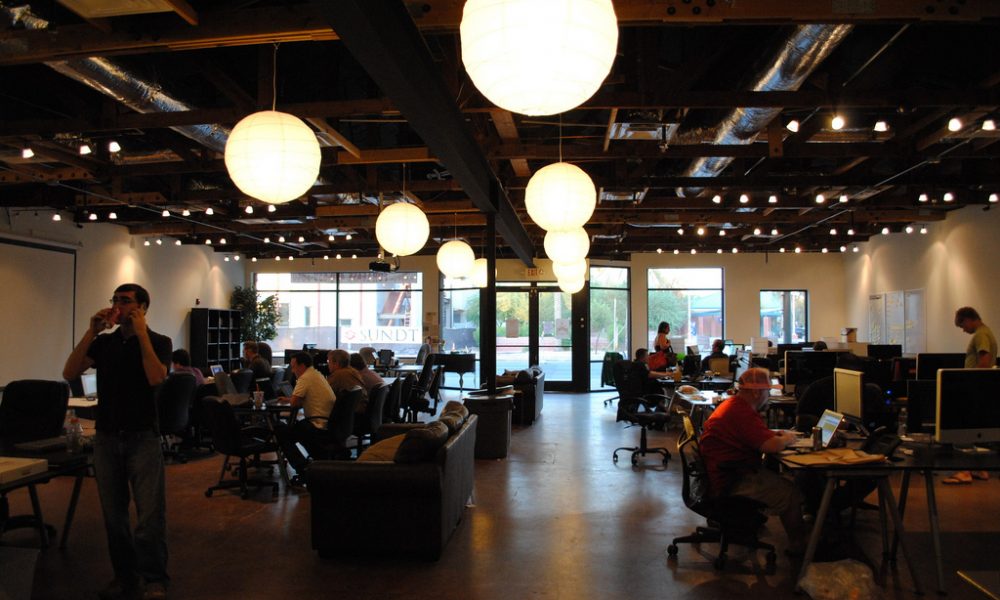 If you've not familiar with a co-working space, google the phrase quickly and then come back here. Yes, that's right, those beautiful, open floor plans could be your actual office! You just, of course, need to sign up and pay to use them, but trust us — taking advantage of local co-working spaces is a Brooklyn trend that is worth joining in on.
Why? Well…
1. Everybody needs more space.
Unless you live in a penthouse overlooking Prospect Park, you need more space. Whether you need a space that solely devoted to working or you need a space that you don't share with your roommate or significant other, co-working spaces are great for checking in and out at your leisure. Yes, the whole idea is that you share the space with other individuals, but certain spaces (like Pencilworks in Greenpoint) allow you to rent individual spaces within the office.
2. It's not permanent.
Do you love exploring new places on a budget? Co-working space can work for you. While many locations offer monthly memberships, you can experiment with a wide variety of companies until you find a place you love – or you can keep looking just for the thrill of it. What better way to explore new neighborhoods in Brooklyn than to make then your office for the day?
3. They're great for networking!
If you're starting your own business, you know where you're likely to meet another business owner? In a co-working space. Many spaces have communal areas where you can meet and collaborate with like-minded individuals. The creators of many of these spaces understand that having "non-work" workspaces is important so whether it's the group kitchen at Bklyn Commons in Prospect Lefferts Gardens or the tables in Bushwick's Brooklyn Desks, there are plenty of new environments great for meeting people.
4. They offer 24/7 access.
If you're a full-time member of the Brooklyn Writers Space or at other similarly structured co-working spaces, you can use the facility any time, any day. That means no more plugging your ears when your roommates start blasting music at 2 AM.
5. Co-working spaces instantly make your meetings more official.
Even if you don't the building, the floor or the actual desk you're working on, having a meeting in an actual conference room instead of your living room goes a long way for your professional viability. If you're going to be a professional, you may as well make the extra effort to look the part!
6. They're reasonably priced.
Who wants to have to pay a second rent for an office they spend most of their week not using? Day prices for Brooklyn co-working spaces range from $30 to $75 dollars, while monthly passes are as low as $150. You have to admit that even beginner entrepreneurs can afford that price.
7. They have communities.
Just because not all members work in the same place, doesn't mean that they don't have reasons to interact! Co-working companies like IFP Made in New York Media Center regularly hold educational and professional events, as well as have a café, screening room, and art gallery. It's all the benefits of a college campus – without any of the college.
8. It's not another coffee shop.
I mean, come on – we won't want to lean into every Brooklyn stereotype.