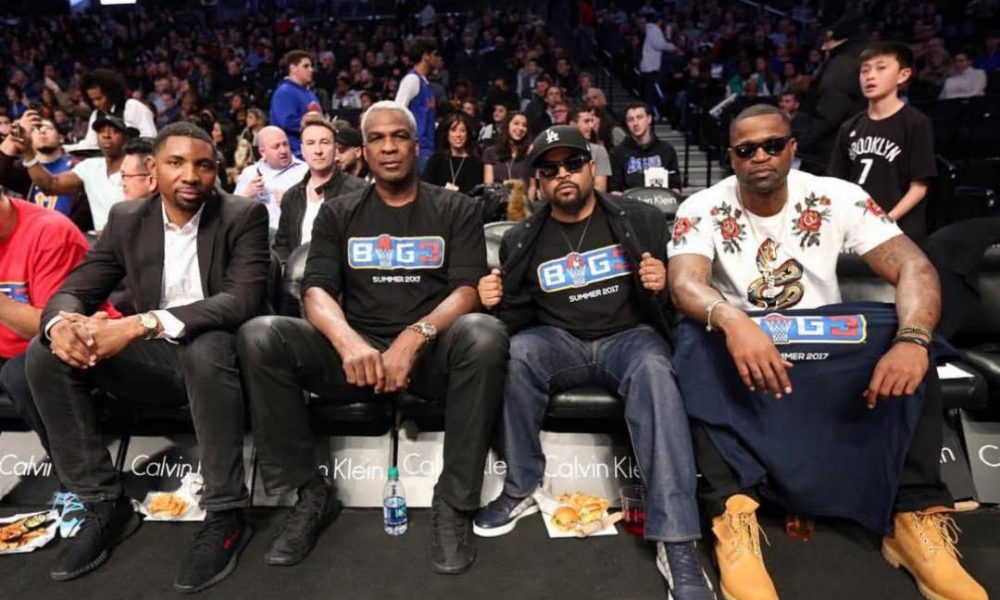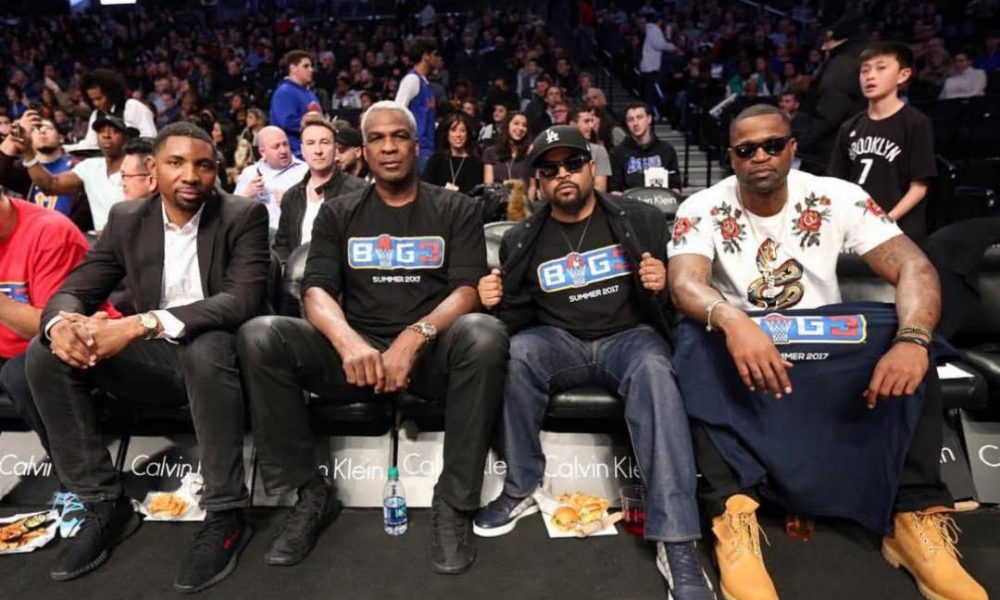 BIG3 basketball is coming to Brooklyn!
The 3-on-3, half-court touring basketball competition, founded by actor and music legend, Ice Cube and entertainment executive, Jeff Kwatinetz, features eight teams comprising of the greatest players to step on a court.
The BIG3 announced at Sunday's New York Knicks vs. Brooklyn Nets game that the highly anticipated league's first game day will tip off at Barclays Center on June 25, 2017. Brooklyn will be the first stop in the 10-week season.
"Brooklyn has been on our radar since we started the BIG3. From the pickup courts to the pros, New York's hoops history is unrivaled," said BIG3 Co-Founder Ice Cube. "Legends are born here, and kicking this thing off at the iconic Barclays Center could not be more fitting."
BIG3 has continued to gain momentum since first launching in January and has celebrated the steady acquisition of big name talent. The Brooklyn game will mark the New York return of basketball icons Charles Oakley, Kenyon Martin, Al Harrington who will be joined by basketball greats Allen Iverson, Chauncey Billups, Jason Williams, Corey Maggette, Mike Bibby, Rashard Lewis, Jermaine O'Neal, Stephen Jackson, Bonzi Wells, Ricky Davis, Dermarr Johnson and coaches including: Clyde Drexler, Rick Barry, Gary Payton, Rick Mahorn, George Gervin and more to be announced.
"Barclays Center epitomizes the sports-meets-entertainment culture of the BIG3," said Kwatinetz. "We're so thrilled to launch our league at a place that values the greats of the game as much as the BIG3."
The league will hold a player combine and draft in April where captains will round out their rosters and draft their three remaining players.  Players enrolled in the draft player pool include: Brian Scalabrine, Latrell Sprewell, Earl Boykins, Mahmoud Abdul-Rauf, Smush Parker, J.R. Rider, Rashad McCants, Larry Hughes, Kenny Anderson, Shane Heal, James White, Josh Childress, Reggie Evans, Ivan Johnson, Brian Cook, Jamario Moon, Ruben Patterson, Etan Thomas, Marcus Banks, Keith Bogans, Derrick Byars, Mike James, Voshon Lenard, Lee Nailon, Eddie Robinson, Xavier Silars, Ndubi Ebi, Pops Mensah – Bonsu, Lawrence Moten, Andre Owens, with more to be announced.
Games will be played every weekend starting June 25 in a different arena and city. All four games will take place on the same day in the same venue, giving fans the chance to see all of their favorite NBA superstars at one time.