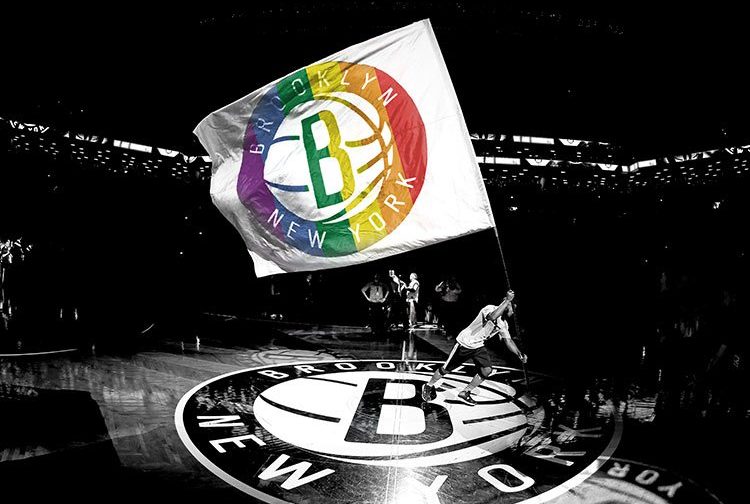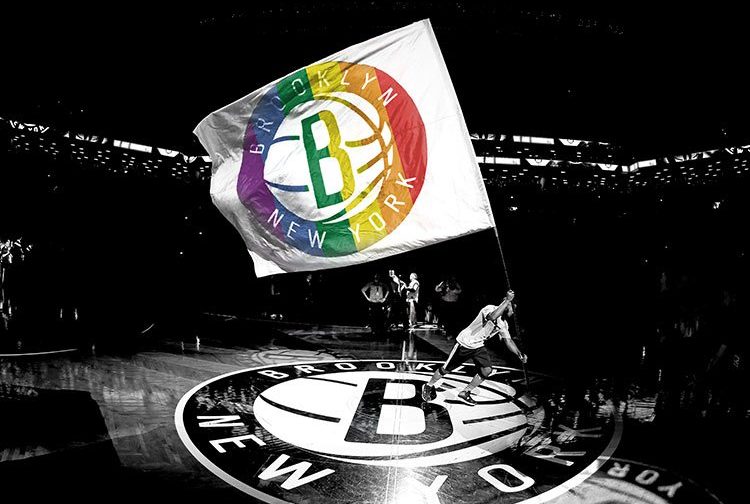 It seems the affects of Donald Trump's election has made America reiterate the importance and power of diversity and inclusion, and the Brooklyn Nets have taken notes.
On Wednesday, January 25 when the Miami Heat visit Barclays Center, the Brooklyn Nets will host their first ever Pride Night.  The celebration will feature prominent members and allies of the LGBTQ community participating in a pre-game awareness panel and special in-game entertainment.
The pregame panel — Spread Diversity and Inclusion, it's the Brooklyn Way — will be an open discussion to raise awareness for LGBTQ diversity, equality, and community. The panel will include Jason Collins, a former Nets player and the NBA's first active openly gay player; as well as Elisa Padilla, Chief Marketing Officer for Brooklyn Sports & Entertainment, Hudson Taylor, Founder & Executive Director of Athlete Ally; and Anil Atluri, Head of Macro Distribution for the Americas at Barclays, and executive sponsor of the company's LGBTQ employee network in the Americas. The panel will be moderated by Tracy Baim, the Publisher and Executive Editor of Windy City Times.
"I am extremely honored and excited to attend the Brooklyn Nets first ever Pride Night game," Jason Collins said in a statement. "The Nets supported me when I made my announcement a few years ago, and they continue to support and encourage all to live an authentic life."
This event also comes on the heels of Padilla's "coming out" open letter published to Advocate. Padilla who was instrumental in bringing the then New Jersey Nets to Brooklyn wrote, "Twenty-five years into my career and after seven years with the Nets, my share-no-details personal mantra has remained the same. To this day, most of my colleagues don't know that I'm gay, let alone married to a woman who has been my partner in life for 28 years. Until now."
The Brooklyn Nets Foundation will make also make a donation to The Trevor Project, the leading national organization providing crisis intervention and suicide prevention to LGBTQ youth, with an on-court presentation to tip off the team's ongoing campaign to spread diversity and inclusion. The Nets' donation will aid The Trevor Project in growing the capacity of its crisis services, social media, and development teams to reach more youth than ever before.
"We are proud to host our first-ever Pride Night," said Padilla. "Brooklyn is the epitome of a melting pot, with more than 150 nationalities making up the fabric of the borough. It's important that we take a stand publicly to show every single one of our fans that we support and embrace them, regardless of gender, race, nationality or sexual orientation."
The evening's festivities will kick-off before the game's 7:30 p.m. tip-off with a special national anthem performance. Pride Night will be embraced throughout the arena spanning from special video content to food and beverage offerings. Additionally, The Lesbian & Gay Big Apple Corps marching band will perform at halftime.