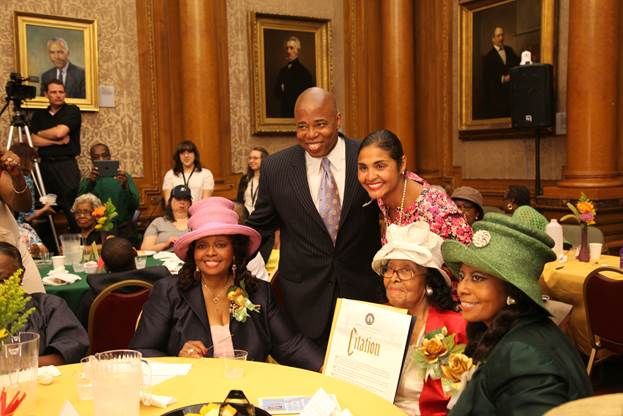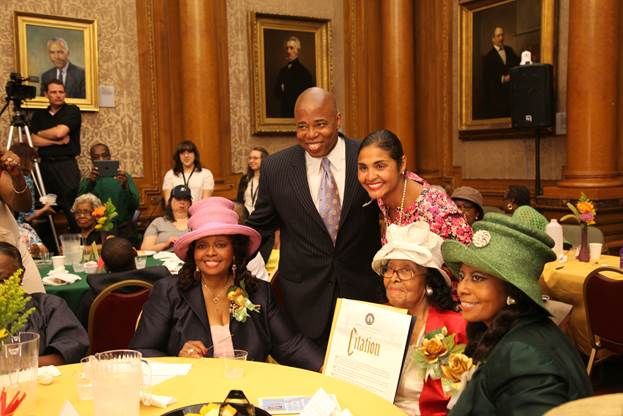 Celebrate people while they are still amongst the living.
Borough President, Eric Adams and Brooklyn Borough Hall celebrated the lives of seniors leaving 100 years and older. Adams and his team reached out to local churches, handing out flyers in the community, even stopped people in the street to make sure they received as many centennial seniors as possible.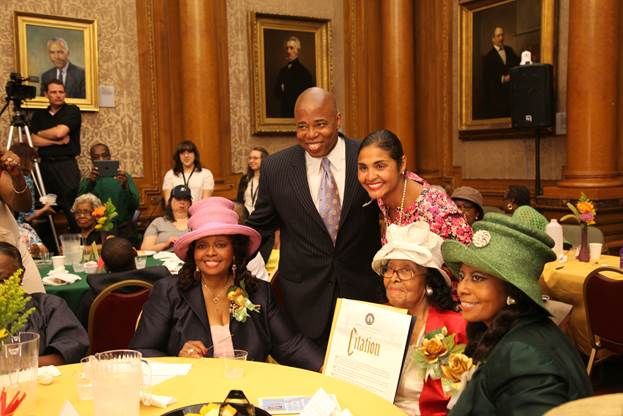 As reported by NY1:
There was Mabel Kittrell, a resident of Clinton Hill.
"I'm 102," Kittrell said.
There was Elmina Parris, born in Guyana, but living in Bedford-Stuyvesant for decades.
"I'm Elminia Parris. 103. I thank everyone for making my day such a happy one," Parris said.
Then there was fiesty Miriam Jacobowitz from Manhattan Beach. She was there for the centenarian celebration, but liked to keep people guessing. We asked her how old she was.
"How old? I don't have to tell you. 21 plus," Jacobowitz replied.
Among those who joined the party, the only man in the triple digits: Hugh Sealey. The Canarsie resident was was quick to reveal his birthday.
"July 10, 1914," Sealey said.
Marie Baker was also born in 1914—in Brooklyn. Before retiring, she worked for a cardiologist.
"What do I do now? Loaf around," Baker said.
Her daughter says the key to her mom's longevity is staying engaged.
"She has a lot of fun. That's what you have to do with seniors. Keep them connected. Keep them involved and keep them communicating with others," she said.
…Read full story on NY1.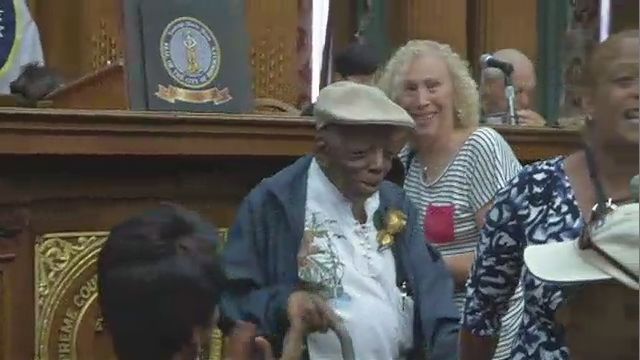 Adams wants to make this a yearly function for seniors. I approve of this because our elderly son't seem to get enough credit. Life is a blessing, 100 years of that blessing deserve all the recognition.