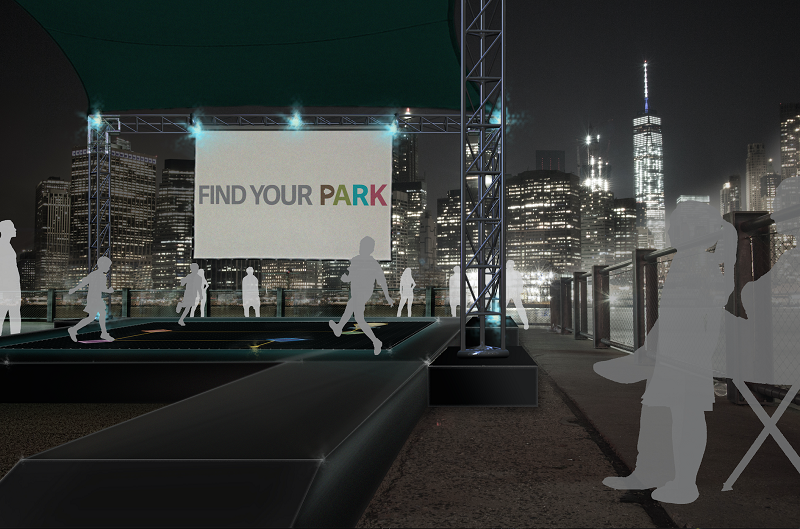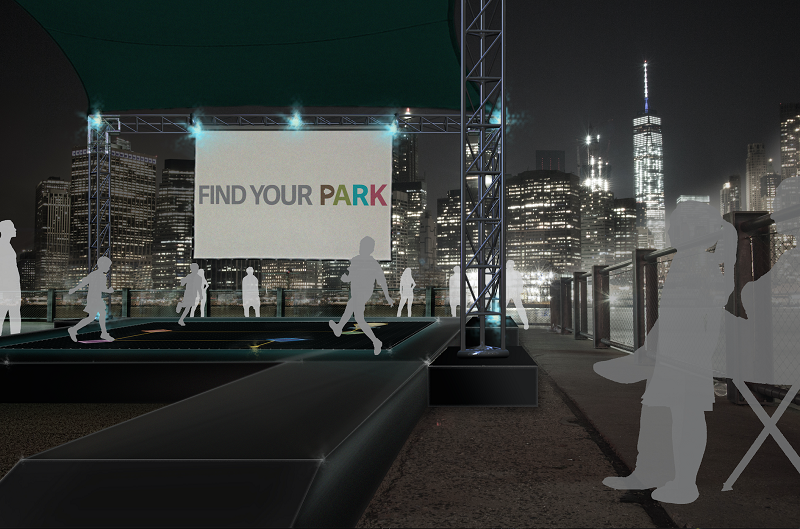 Today, Brooklyn Bridge Park (BBP) will be celebrating the National Park Service (NPS) centennial and you're invited to their celebration!
Join BBP on the Pier 1 Promenade for a day of games, music, treats and fun as they commemorate the 100th birthday of the NPS.
With the help of Bill Nye the Science Guy, Questlove, and U.S. Secretary of the Interior Sally Jewell — and with a nod to the innovative spirit of Thomas Edison National Historical Park — the event at Brooklyn Bridge Park will inspire new generations to discover America's treasures, our national parks. The event is the third in the summer long Park Exchange series for the NPS Centennial, and is part of the #FindYourPark/#EncuentraTuParque movement.




Through a partnership with One World Trade Center and Brooklyn Bridge Park, the event will allow participants to control the color of the One World Trade Center Spire for the first time ever by working together to solve interactive, collaborative puzzles on a giant digital circuit board. For those who want to follow the excitement remotely, the Statue of Liberty's webcam of New York Harbor will offer views of the city. The festive day will feature music by Ramblin' Dan and Questlove, appearances by Bill Nye, Secretary Jewell and park rangers, along with family-friendly activities exploring science and innovation. Interactive stations will encourage visitors to discover national parks and ways to make their own connections to parks.
"It's not often that someone – or something – celebrates 100 years on this planet. It's super cool the National Park Service is celebrating its centennial by having me DJ their 100th birthday party," said DJ Questlove, who will be playing a set at the New York Park Exchange event.
The public is invited to join the centennial festivities at Brooklyn Bridge Park from 1:00 p.m. to 10:00 p.m. on Monday, August 22. The free celebration will include:
1:30 – 3:30 PM – Ice cream social with Brooklyn Ice Cream Factory
2:00 – 4:00 PM – Musical performance by kid-friendly band, Ramblin' Dan
5:45 PM – 6:45 PM – Surprise musical performance
7:45 PM – Opening Remarks with Bill Nye (Centennial Ambassador for the Find Your Park/Encuentra Tu Parque movement), U.S. Secretary of the Interior Sally Jewell, Will Shafroth (National Park Foundation President), Regina Myer (Brooklyn Bridge Park President)
8:00 – 10:00 PM – Guest celebrity DJ set by Questlove
Family-friendly activities like sand-art, corn hole, temporary tattoos, games, prizes and learning stations with National Park Foundation Find Your Park/Encuentra Tu Parque partners American Express, Subaru, and Coca-Cola.




There will also be interactive stations:
American Express – and its nonprofit partner Games for Change will host an interactive game experience showcasing the new iOS game ­ Save the Park ­ where you play as a park volunteer and experience the conservation activities that support the national parks. They will also host a special "Smart Parks Game Jam" in which participants will learn the basics of game design and prototype games that encourage people to use technology to interact with parks, showing how games can inspire environmental stewardship and civic engagement. Games will be played by judges and winners will receive prizes provided by Games for Change.
Subaru of America – will be on-site to raise awareness of its National Park Zero-Landfill Initiative, an effort to significantly reduce waste going into landfills from all national parks, while educating attendees on how they can help keep the parks beautiful for another 100 years. To further divert waste from landfills, Subaru will also be collecting soft drink and water bottle caps that will be recycled into a park bench and donated to an organization or park in need.
The Coca-Cola Company – will showcase their partnership with the National Park Foundation and the parks by highlighting the Active Trails initiative. Active Trails promotes getting community members outdoors and active in parks, deepening connections with local communities, and inspiring the next generation of park visitors and supporters.