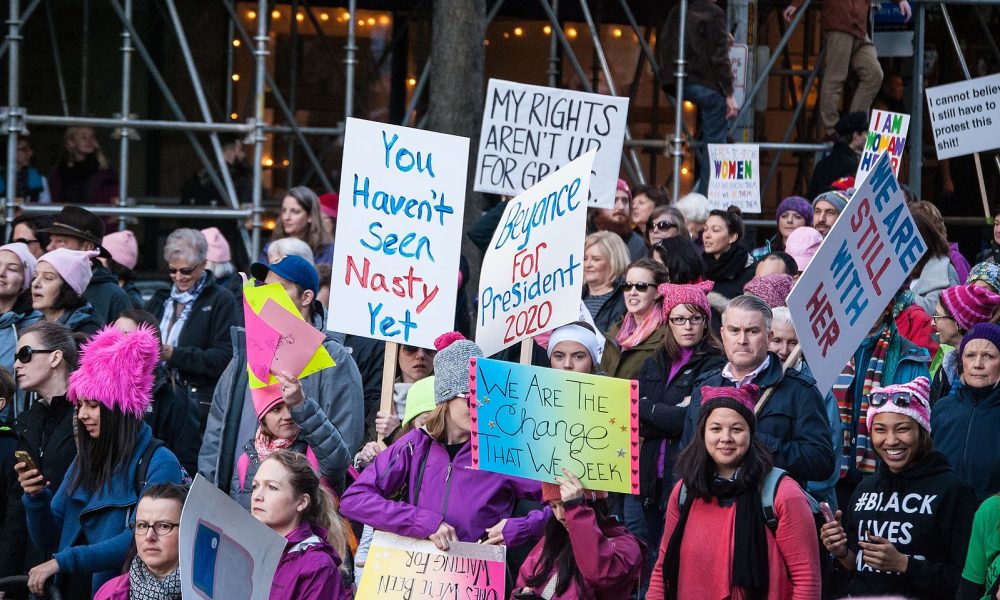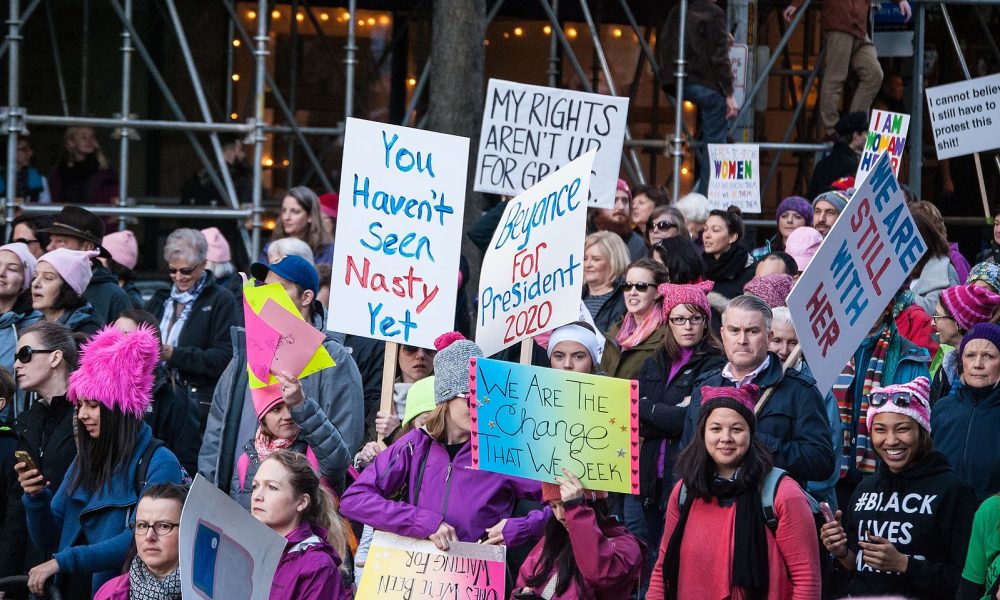 As part of Nitehawk Cinema's Booze & Books series, the Williamsburg movie theater screened Mad Max: Fury Road to a full audience. The film was screened in conjunction with Abrams Books to celebrate the publication of Why I March, a photo book with images from the Jan. 21's Women's Marches around the world.
Prior to the film's start, Nitehawk screened clips from the Women's March, feminist music videos and Mad Max: Fury Road-related interviews.  The pre-screening footage cemented Mad Max: Fury Road's reputation as a feminist film.
Nitehawk Cinema's Director of Programming/Special Projects Caryn Coleman said that Nitehawk didn't screen Mad Max: Fury Road when it was initially released, but screening the film now felt incredibly timely.
"I think it was the best film of 2015," Coleman said. "I love the fact that director George Miller was a 70-year old man in the desert making this movie… a 70-year old man made an extraordinarily feminist film. The best part about this film is that the female characters are on par or perhaps more important than the male characters but this is never really called into question.  I think that's a really radical gesture."
Paul Colarusso, Director of Marketing at Abrams Books, polled the audience to see how many members had seen Mad Max: Fury Road before, and how many had participated in the Women's March in January 2017. Most audience members raised their hand for both.
"It's really important as publishers to put [a book] out like this," Colarusso said about Why I March. "Usually it takes about a year to make a photo book… [our team] made this book in two weeks."
Both Coleman and Colarusso drew connections between Mad Max: Fury Road and the current struggle for women's rights on screen and off.
"Furiosa is the most important female character in film since Sigourney Weaver's Ripley in Alien," Coleman said. "And that was a really long time ago."
A previously recorded interview with Charlize Theron aired before the movie. She discussed the powerful emotions she felt from participating in the Women's March and helped contextualize the film.
"There is no denying what's happening and I think that says so much," Mad Max: Fury Road star Charlize Theron said. "I'm really inspired… I have moments where I have to hold back real emotion because it's an emotional day."
Screening attendees received a free copy of the Why I March photo book with their ticket.  The book, available in stores now, showcases feminists who participated in the Women's March as well as their struggle for equal rights.
"They're not unreasonable demands at all," an unidentified female protestor said in a news clip. "We just want what men have had all these years."
A portion of proceeds from event ticket sales will be donated to three non-profits involved in the Women's March: the National Latina Institute for Reproductive Health, Transgender Law Center, and The Council on American;Islamic Relations.
"We really are a united front today, and there's something really powerful about that," Theron said.