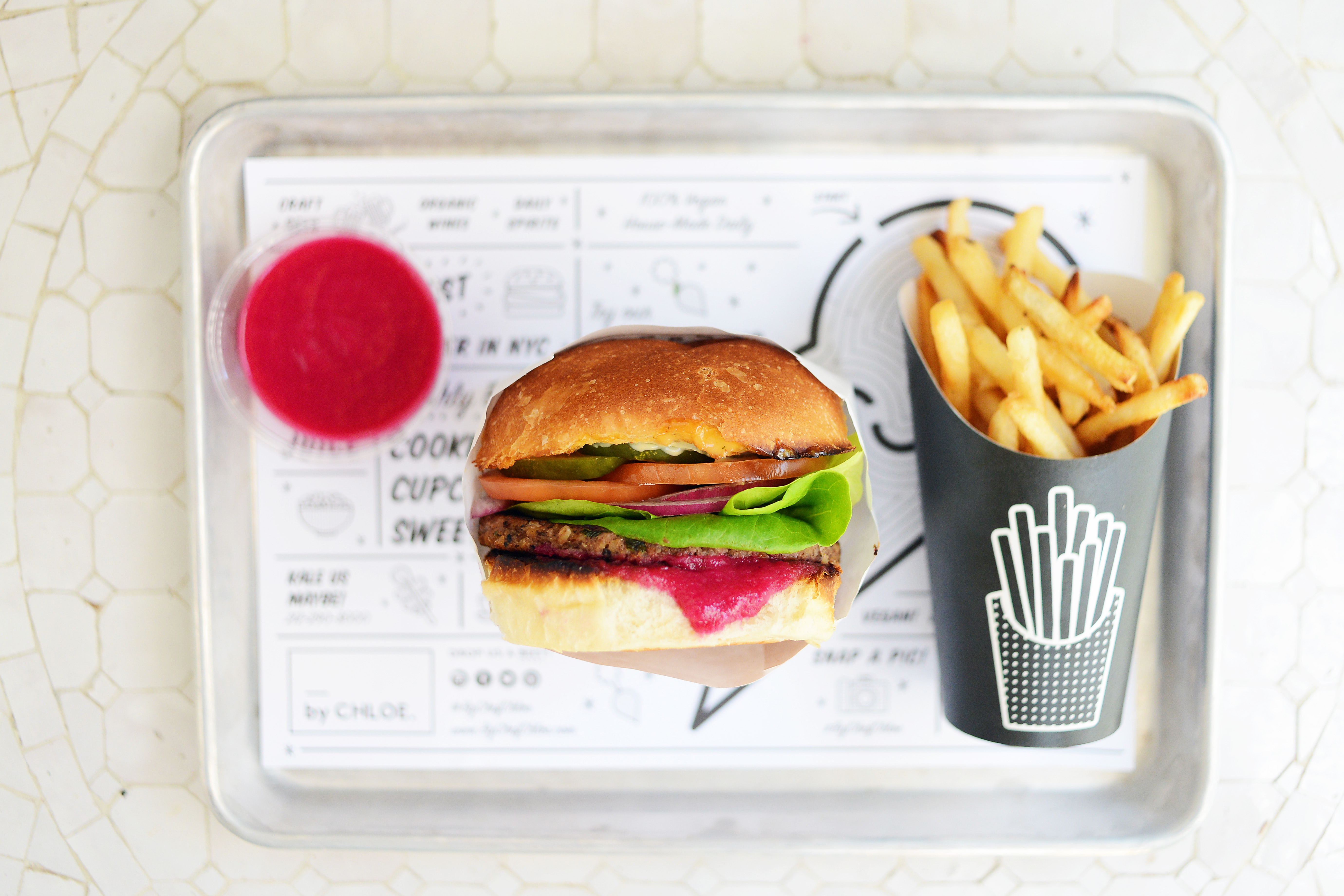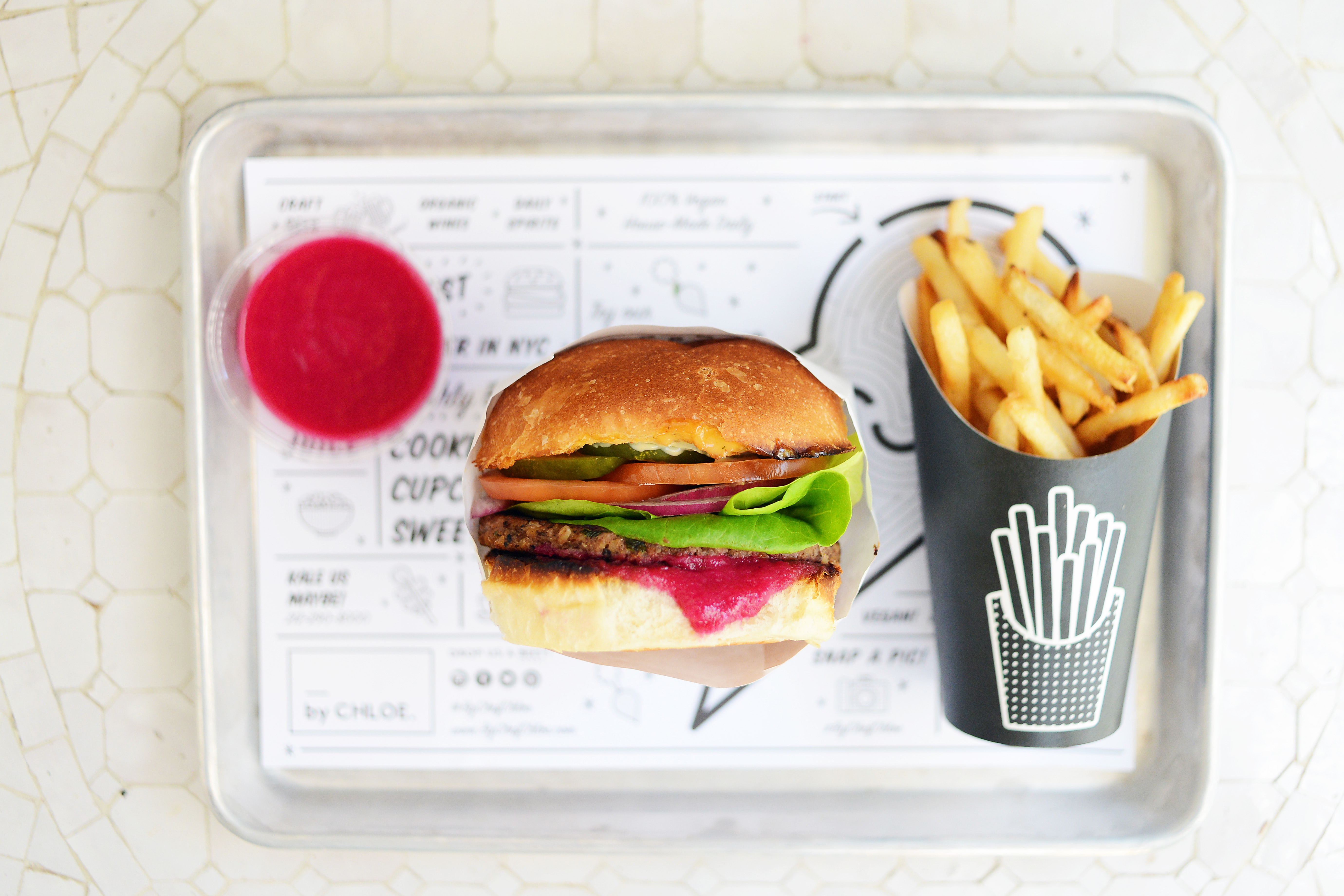 Brooklyn vegans can rejoice as the long awaited by Chloe. restaurant will officially open in Williamsburg on Thursday, March 9, Samantha Wasser, co-founder and creative director of by Chloe., confirmed to OurBKSocial today.
Back in October Wasser announced via Instagram that the restaurant would be coming to the borough with a photo of the new storefront saying, "Oh vey, we're coming to Brooklyn." The California plant-based fast food chain has already expanded to Boston and currently has three restaurants in NYC, a Sweets by Chloe. on Bleecker St., and an outpost in Rockefeller Center is expected to open later this year.
"We're truly excited to be expanding to new neighborhoods throughout New York City and bringing By Chloe into Brooklyn!" Wasser told Well and Good.
by Chloe.'s 100% vegan menu is filled with delights like "The Guac Burger" — a black bean, quinoa, and sweet potato patty topped with corn salsa, onion, guac, tortilla strips and chipotle aioli inside a whole grain bun, "Mac N' Cheese" — sweet potato cashew cheese sauce, shiitake bacon, and almond parmesan and my personal favorite the "Pesto Meatball Sub" — Italian [meatless] meatballs made of portobello mushrooms and vegetables, topped with marina, sweet peppers, basil pesto, cashew mozzarella, almond parmesan, inside a potato sub roll. Not to mention the array of salads, air baked sweet potato fries and the ketchup made from beets — you'll never be able to tell the difference.
No word on if the Brooklyn menu will be different from the rest of the NYC locations but we're sure the restaurant won't disappoint.
by Chloe. Williamsburg is located at 173 North 3rd St.