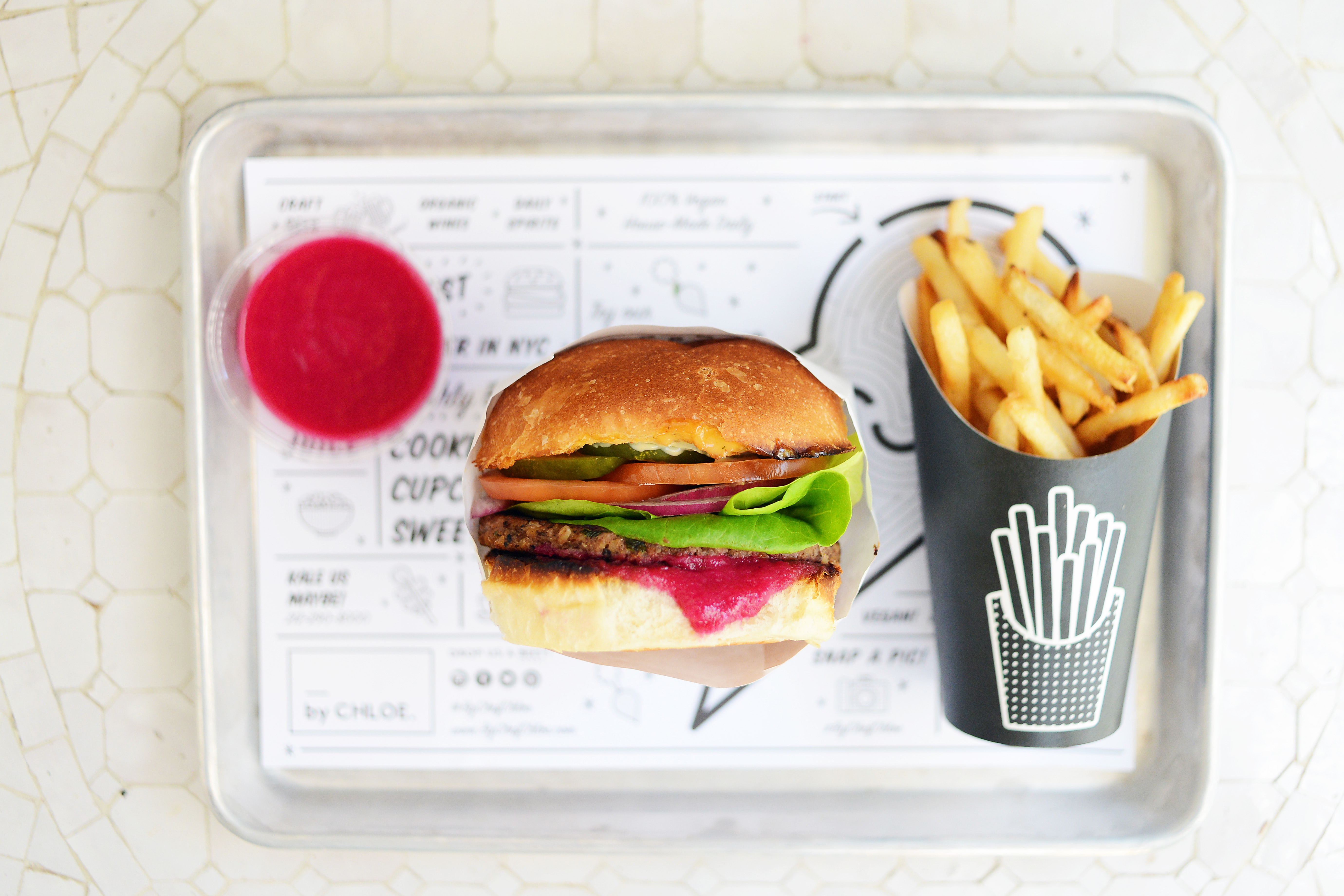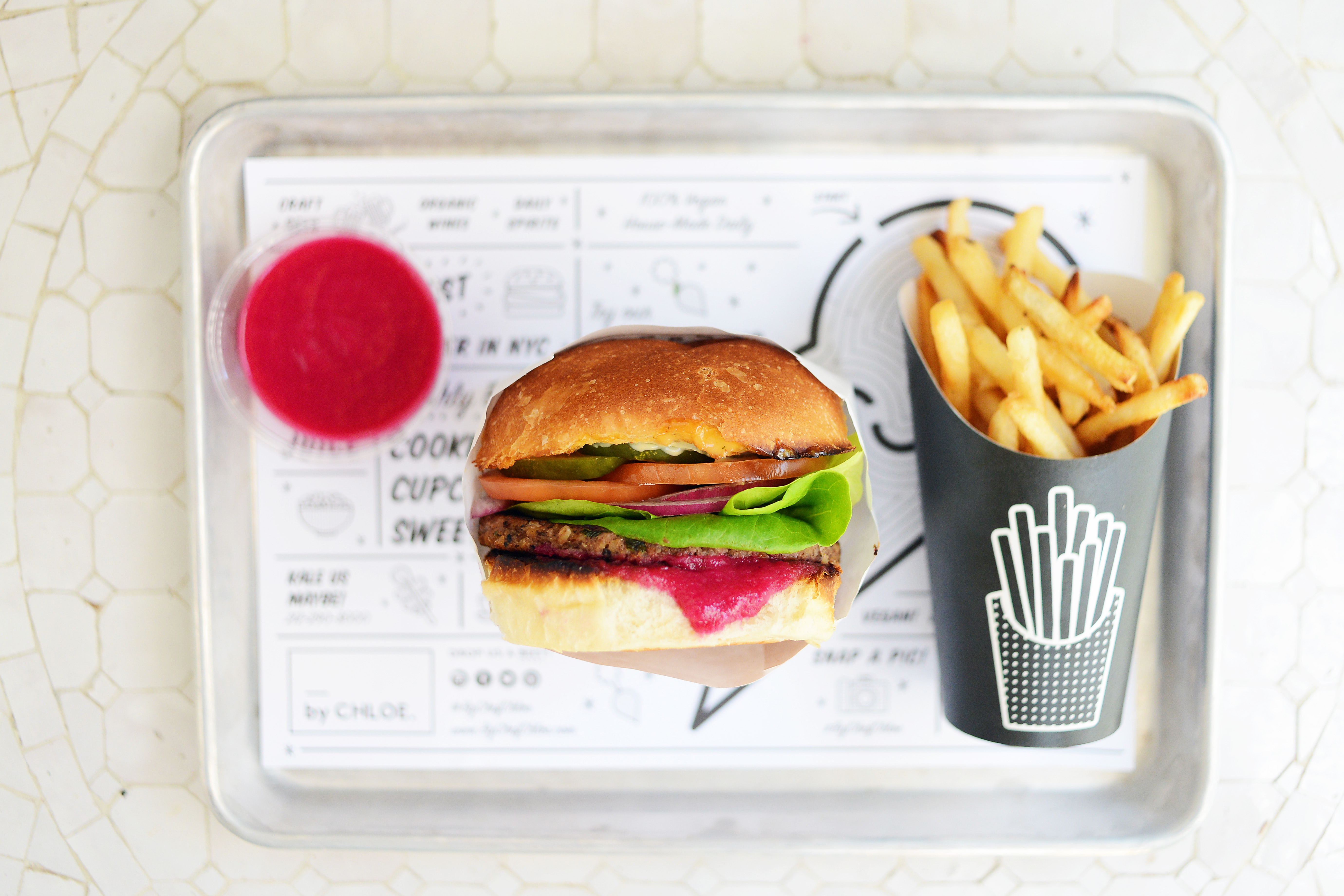 I haven't traveled everywhere in the world, but I'm almost sure by CHLOE. is the best vegan fast food in America.
The California plant-based food chain, founded by creative director Samantha Wasser, and executive chef and winner of the Food Network's Cupcake Wars, Chloe Coscarelli is expanding throughout New York City and opening their first Brooklyn location at 173 North 3rd St., in Williamsburg.




Wasser, in a post to Instagram, announced the forthcoming neighborhood spot with a photo of the new storefront. In true Brooklyn fashion the outside of the restaurant is adorned with traditional language "Oy vey, we're coming to Brooklyn," "Bada Bing! Bada Boom! Housemade Burgers," and "Don't be a mensch … come try our brunch!"
The menu is filled with non-traditional vegan delights like The Guac Burger — a black bean, quinoa, and sweet potato patty topped with corn salsa, onion, guac, tortilla strips and chipotle aioli inside a whole grain bun, the Mac N' Cheese — sweet potato cashew cheese sauce, shiitake bacon, and almond parmesan and my personal favorite the Pesto Meatball Sub — Italian [meatless] meatballs made of portobello mushrooms and vegetables, topped with marina, sweet peppers, basil pesto, cashew mozzarella, almond parmesan, inside a potato sub roll. Not to mention the array of salads, air baked sweet potato fries and the ketchup made from beets — you'll never tell the difference.




"It's really about making vegan food taste good and not trying to imitate anything else; it just tastes really delicious and happens to be vegan," Wasser told Observer in a recent interview.
By CHLOE. currently includes two restaurants in Manhattan — West Village and Flatiron — with a Sweets by CHLOE. shop (yes vegan treats) adjacent to the flagship West Village location. Locations in Soho and Rockefeller Center are also expected to open with the Brooklyn location to open as soon as the new year. The chain also plans to open two locations in Boston.
Field trip to opening day anyone? I mean, honestly, I'll go without you, but I rather the rest of Brooklyn support healthier food options with me.