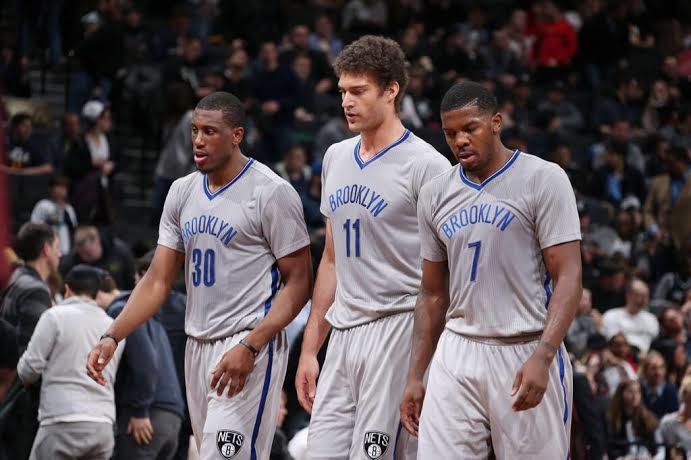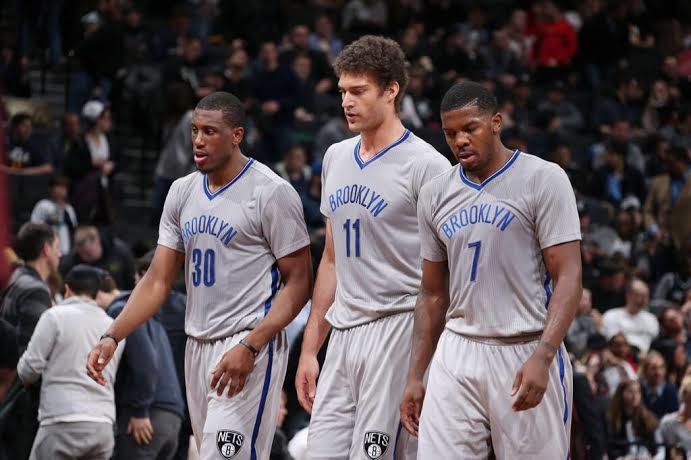 Tonight was Brooklyn Blue's Night and a new starting line up, the 17th of the season, entered tonight's matchup with the Utah Jazz. Brook Lopez and Thaddeus Young would receive those honors in an effort to change Brooklyn's fortune. Unfortunately, the Nets just can't find a way to close games time and time again. Again, it would be there downfall tonight.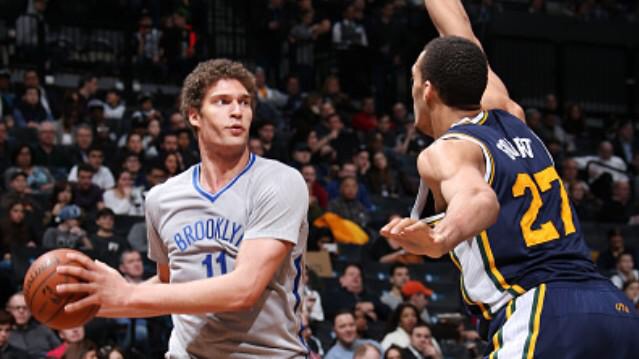 Utah Rookie Dante Exum would bury a 3 pointer to open up the game. Brooklyn's new starting line up would produce dividends early taking a 17-15 lead. Brooklyn really moved the ball well and played great defense. There was almost a dunk from Markel Brown via Deron Williams but the pass was a little to late. Both teams were back and forth but Brooklyn would end the 1st quarter up 24-21. No one attempted free throws on either side of the floor and the Nets didn't commit any turnovers.
2nd quarter action had Young and Lopez continued to pound the offensive boards. Both had double figures with just under 10 minutes remaining in the quarter, incredible. The Jazz would tie, then take the 30-28 point lead as a result of two costly turnovers by the Nets. Deron Williams approached this quarter looking more aggressive than usual. This led to a 9-0 Nets run which included two consecutive 3 pointers by Bogdanoivc. Utah would take a time out with the Nets up 41-35. Utah would make a run but couldn't recapture the lead by the end of the 1st half. Nets are up slightly, 43-42.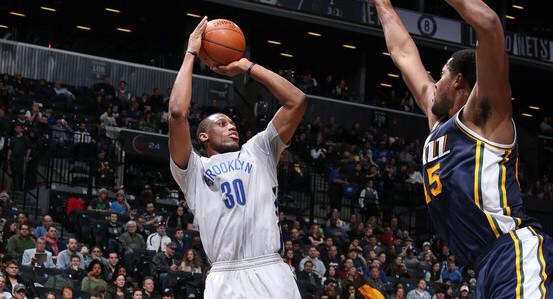 3rd quarter action and the Nets would be hampered by their own turnovers. Brooklyn simply couldn't find the rhythm. Utah would find their way into the lead on a 9-0 run, 53-50. Nets would fight back via a Mason Plumlee dunk fast break. The Nets would try to bounce back after going down by as much as 7. As the ball moved more freely and defense returned to the Nets, the lead decreased to 3, 66-63 Utah as the quarter ended.
4th quarter action and Utah would try to step on the gas as they opened up a 9 point lead, 74-65. Nets however, would go on a 8-2 run to bring it within 3. Jarrett Jack would hit a no look pass which led to a Lopez dunk. Nets would then fall off and allow a 9-0 run,86-77. Turnover after turnover and the Nets would once again fall apart at the end of the game, 88-78 Utah. You could hear the boo's raining down from the rafters in Brooklyn's direction. Final score, 95-88. Brooklyn will face off against the Pelicans on Tuesday. And now for tonight's awards.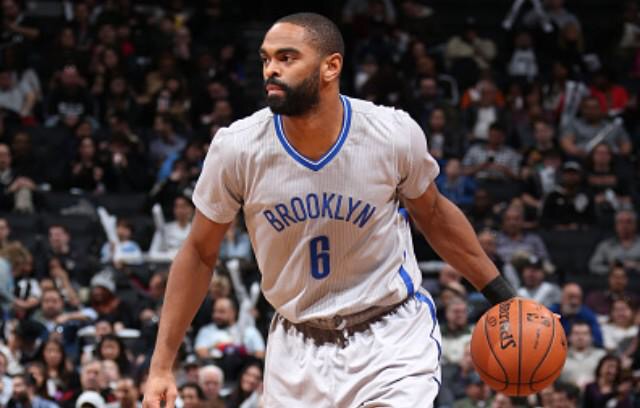 BROOKLYN'S FINEST AWARD(most points): Brook Lopez and Thaddeus Young
DO THE RIGHT THING AWARD(making the right passes): Jarrett Jack and Joe Johnson
HE GOT GAME AWARD(best all-around game): Thaddeus Young
NOTORIOUS AWARD(problems for opponent): Thaddeus Young
SUNSET PARK AWARD(most 3 pointers made): Bojan Bogdanovic
ABOVE THE RIM AWARD(best dunk action): Mason Plumlee
CROOKLYN AWARD(most steals): Thaddeus Young
[Photo Credit Via Brooklyn Nets Twitter]