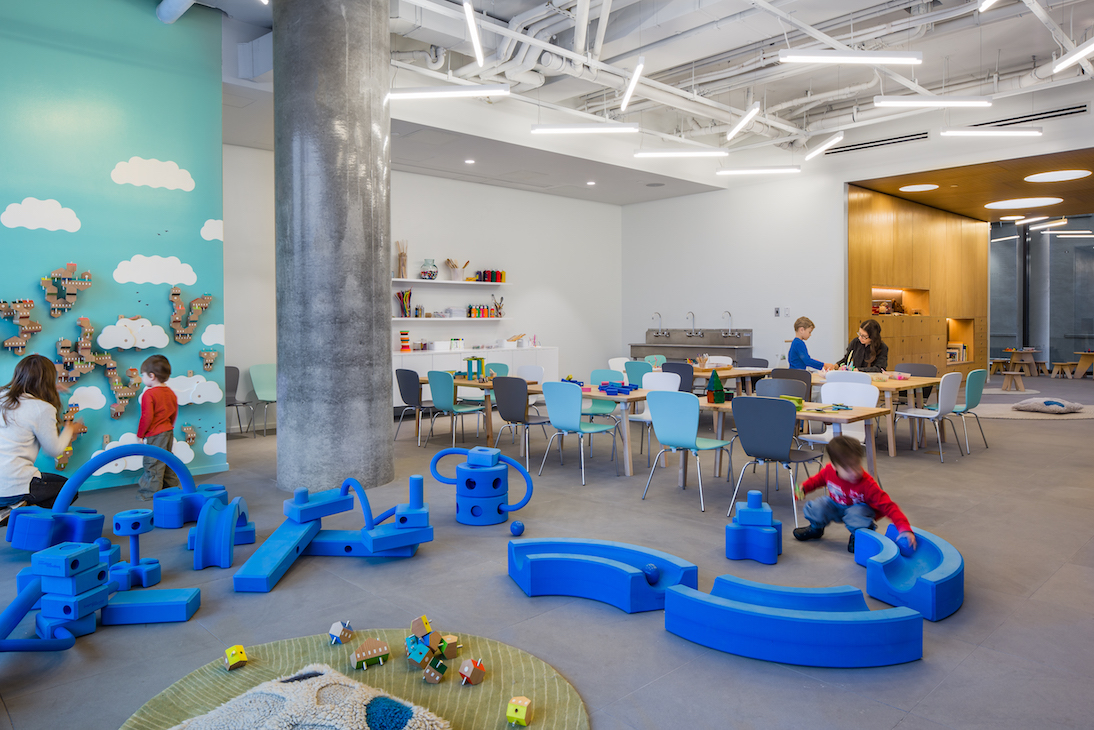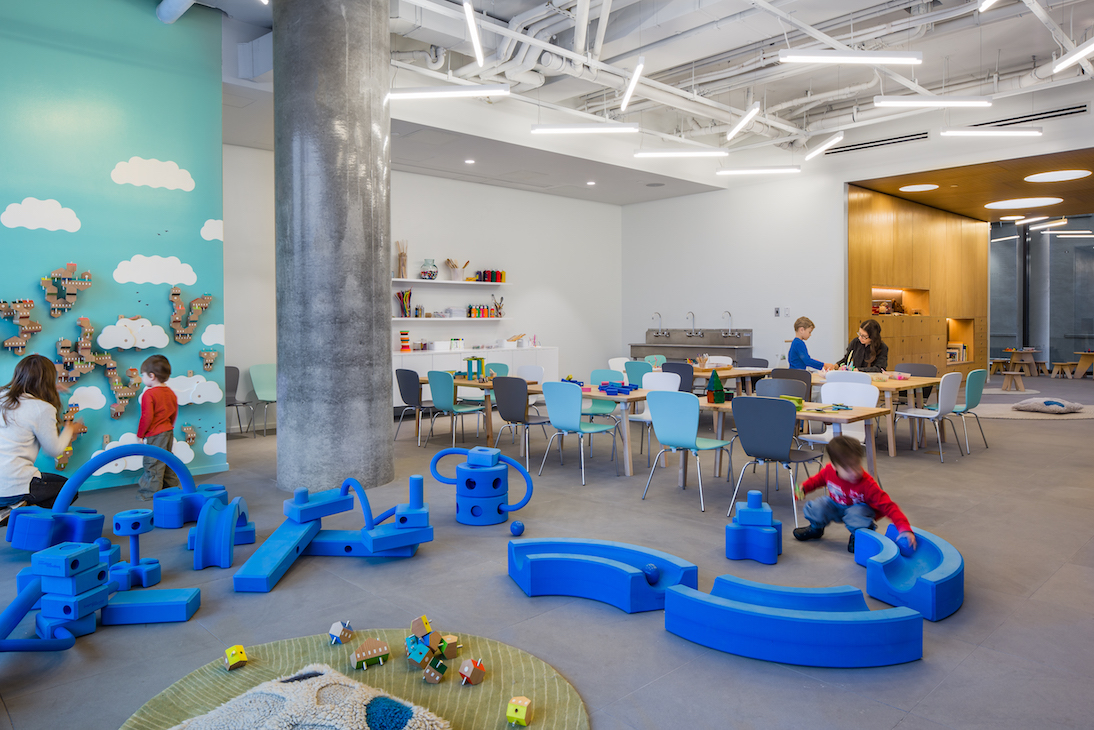 The Brooklyn Children's Museum (BCM), for the first time in its 117 year history, will be expanding outside of Crown Heights.
Today BCM and Brooklyn Bridge Park announced  Spark, the museum's new 1,850-foot art and play space set to open in Dumbo's luxury condo development One John Street on October 15.
The opening of Spark represents an exciting moment in the Museum's 117-year history," Museum President and CEO Stephanie Wilchfort said in a recent press release. "Forever committed to serving the families of Brooklyn, Brooklyn Children's Museum will be able to reach tens of thousands more children and caregivers."
Alloy Development and Monadnock Development collaborated 1 John Street to donate the space to the park, which, in turn, allowed the museum to use the space rent-free. The space will feature the popular Brooklyn Block Lab, a 1,500 square foot indoor/outdoor play space that uses blocks to help build and support as well as an art studio, a soft crawl space, and a hands-on science-oriented Discovery Den.
In addition to pre-registered morning classes at $300 for the semester, the annex will offer drop-in, open-play sessions seven days a week. Admission will cost $15 per child except during Thursday free hours (1-6pm) and accompanying adults enter free.
For more information on Spark classes and fall sessions click here.