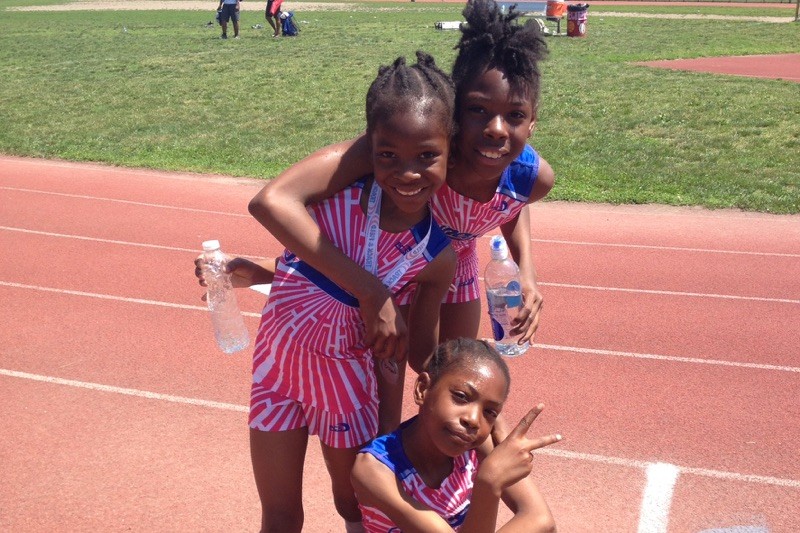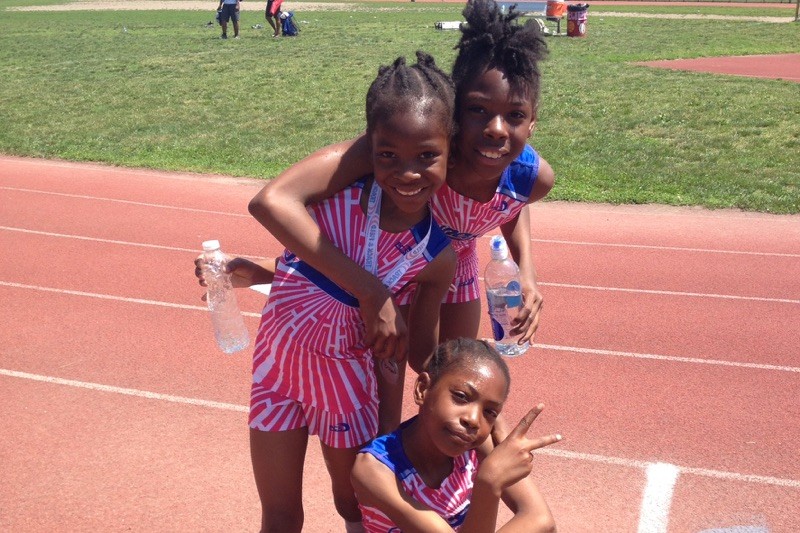 Nothing, I mean nothing, should ever stop your from reaching your goals. Three young sisters out of Brooklyn are the prime example of this.
Tai Sheppard, 11, and her sisters Rainn, 10, and Brooke, 8, wake up every morning with their mother Tonia Handy, all in one bed at a local homeless shelter in Bed-Stuy, Brooklyn. Five afternoons every week, having taken up track and field, put on their running shoes to practice at Boys and Girls High School. Their hard work and dedication has garnered them top tier placement of their age-group's national rankings and earned them a spot in the Junior Olympic Games, currently underway in Houston.
Handy, who works as a car service call representative, has struggled for years to raise her family. Her son and eldest child, was murdered on the streets of Brooklyn at the age of 17, three years ago. Shortly there-after, after failing to pay rent, Hardy was evicted from her Bed-Stuy apartment pushing them to live in multiple shelters.
Nothing, I mean nothing, should ever stop your from reaching your goals. Click To Tweet




In what started as the girls' babysitter's idea to fill their afternoon with activity, signed the girls up for a track meet that didn't require entry fees and has now propelled the three sisters into a future none of them dreamed of.
The founder of Brooklyn-based Jeuness Track Club, Jean Bell — whose mission is to keep kids academically and athletically poised for college scholarships — was at the competition scouting for new talent. By the end of the day, Bell had given her business cards to each of the girls separately and it was until the girls showed up together that Bell realized they were sisters.
Under Bell's leadership, every sister has qualified has qualified for the Junior Olympics in multiple events. Through a successful GoFundMe campaign, the girls were able to board a plane for the very first time and travel to Texas to compete. According to DailyMail, "Rainn was the top qualifier for the 3,000-meter run with a time of 10 minutes, 44 seconds — 30 seconds faster than the next-closest qualifier. Tai runs the 400 and 800, as well as the 80-meter hurdles. Brooke, the youngest, qualified for the 800, the 1,500 and the high jump."
Though the girl's mother has to watch them via live stream, Handy has high hopes for them. "They're about to tear that up," Handy tells Pix11. "I'm telling you, when these girls hit the big stage, they show off. They do not back down."