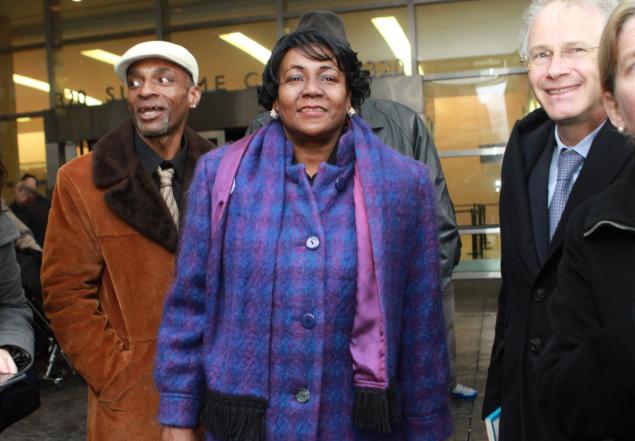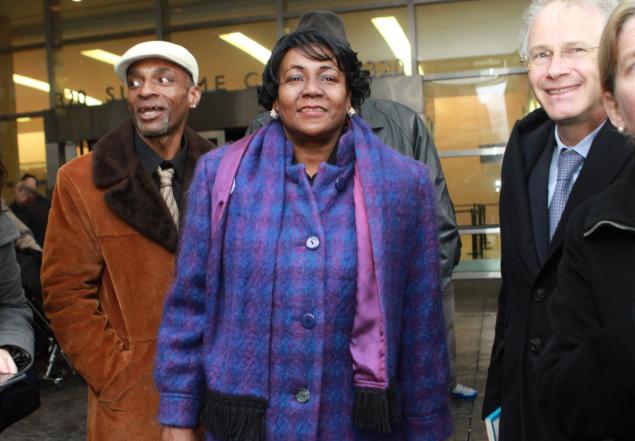 Earlier today, 58-year-old Vanessa Gathers, was freed after 10 long years of imprisonment.
Back in 1991 — twenty-five years ago — Vanessa Gathers was arrested and trialled for association with the robbery and death of 71-year-old Michael Shaw, after he was brutally beaten and killed in his Brooklyn apartment.  Although Gathers never had any run-ins with the police, she was prosecuted mainly because she matched the description of a suspect in Michael's death. Gathers often denied any involvement with the crime, influencing detectives to review the case.
A confession of Gathers, given to the prosecutor at the time — Detective Scarcella, and the only evidence used in the case, stated that around 6pm the night of said murder, she watched others execute the attack meanwhile Shaw's daughter saw her father after 7pm unharmed. In the same confession, Gathers also stated Shaw had been beaten in a wheelchair although, he never owned one. She concluded by explaining she went into his pocket and stole $60, which at that time was an unlikely amount of money for him to have. Although the scenarios and confession Gathers gave were untrue, she was sentenced up to 15 years and lost multiple appeals.
Gathers was granted parole back in March of 2007, which ended in 2012 but today, after a long fight, was granted her freedom as prosecutors successfully argued to have her manslaughter conviction dismissed, also freeing her of a felony record.
"After a thorough and fair review of the case … the manslaughter conviction against Vanessa Gathers should not stand and that she should be given back her good name," Brooklyn District Attorney told the Daily News.
Gathers  was said to have left the courtroom in tears as she expressed, "I feel great." For those wondering what's next for her, she simply stated, "[I will] go on with my life."
As for Detective Scarcella he is undergoing major investigation acknowledging the false confession and the facts that didn't add up. Vanessa Gathers is the first person to be exonerated, therefore, Brooklyn prosecutors are planning to revisit approximately 100 cases, 70 which have been tied to Scarcella, who denies any wrongdoing. His lawyers, Alan Abramson and Joel Cohen quoted, "Detective Scarcella followed the law as it relates to taking statements from suspects and did not do anything improper."