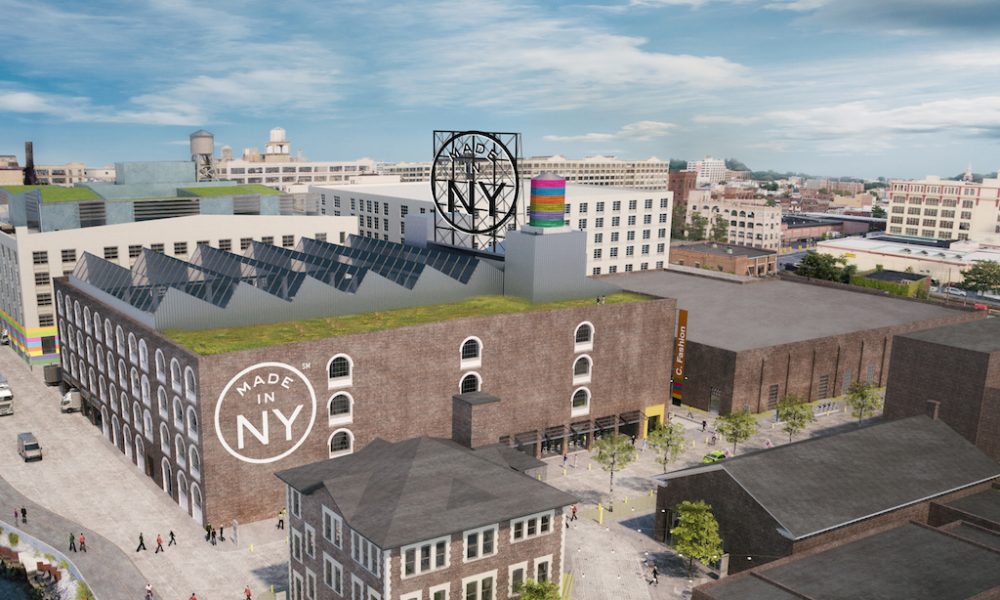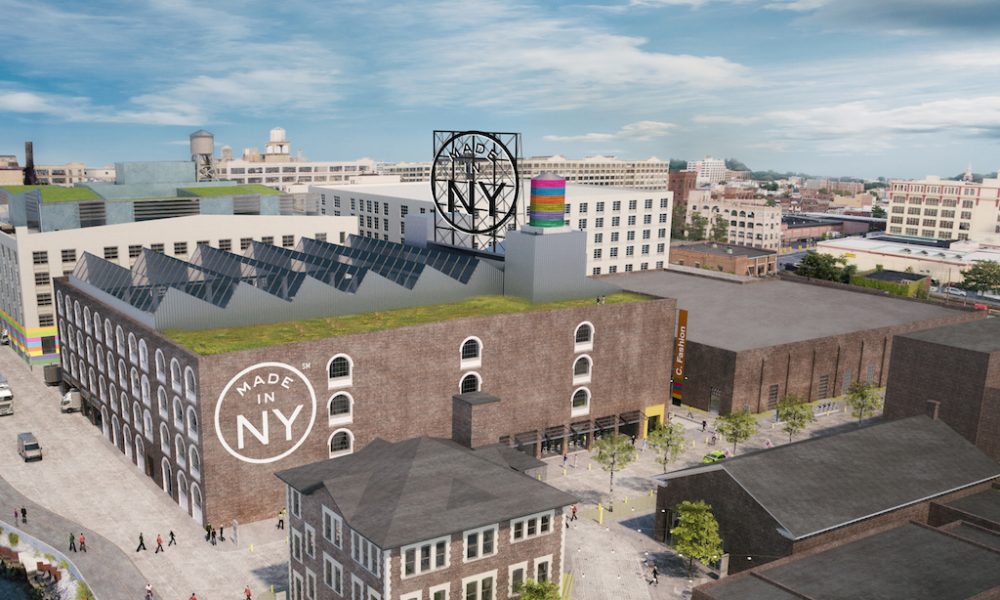 Mayor Bill de Blasio, joined by leaders from New York City's fashion, film and television industries, announced yesterday the City's $136 million commitment in a 'Made in New York' Campus at Bush Terminal. The old Sunset Park buildings will be transformed into a city-run complex for garment manufacturing and film and television production.
As part of his 2017 State of the City address, Mayor de Blasio is committing to adding 100,000 good-paying jobs, including these Sunset Park jobs, within the next decade – and including adding 40,000 jobs in the next four years. Supporters of the project say the move will produce  jobs with average salaries of $57,000 in the fashion industry and $53,000 in the film production industry.
"Good paying jobs are the bedrock of strong city. We will continue to invest in the 'Made In New York' brand and in New Yorkers. This is still your city, today and tomorrow," said Mayor Bill de Blasio.
The investments will include renovations to the two existing buildings to create nearly 200,000 square feet of garment manufacturing space, a newly constructed 100,000 square foot, state-of-the-art, film and television production facility, pedestrian-friendly streetscape improvements and new plaza space.
"Investing in Sunset Park is investing in the sunrise of a new and prosperous day for Brooklyn's economic future," said Brooklyn Borough President Eric Adams.
The Made in NY Campus is anticipated to open in 2020.