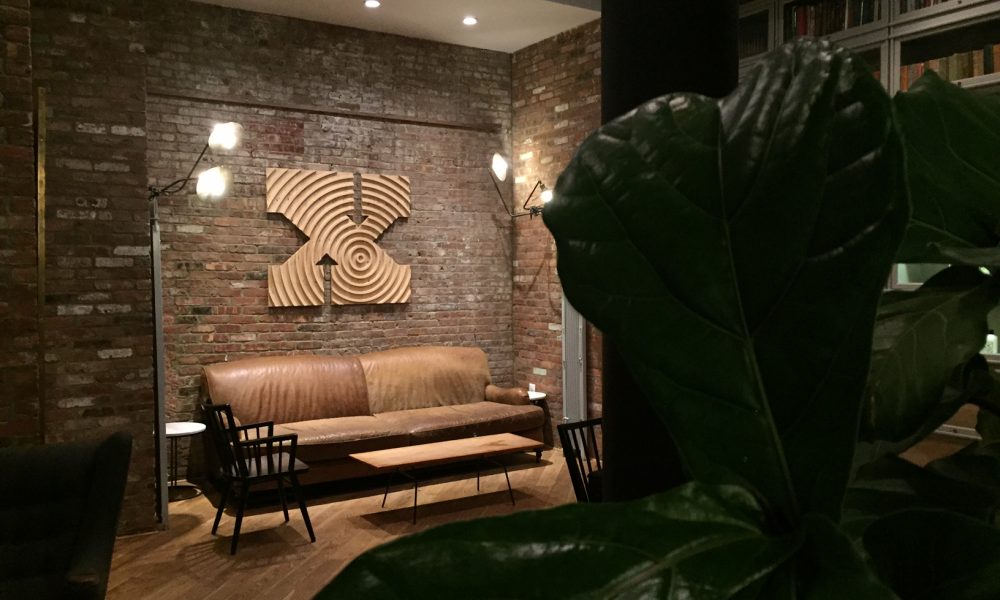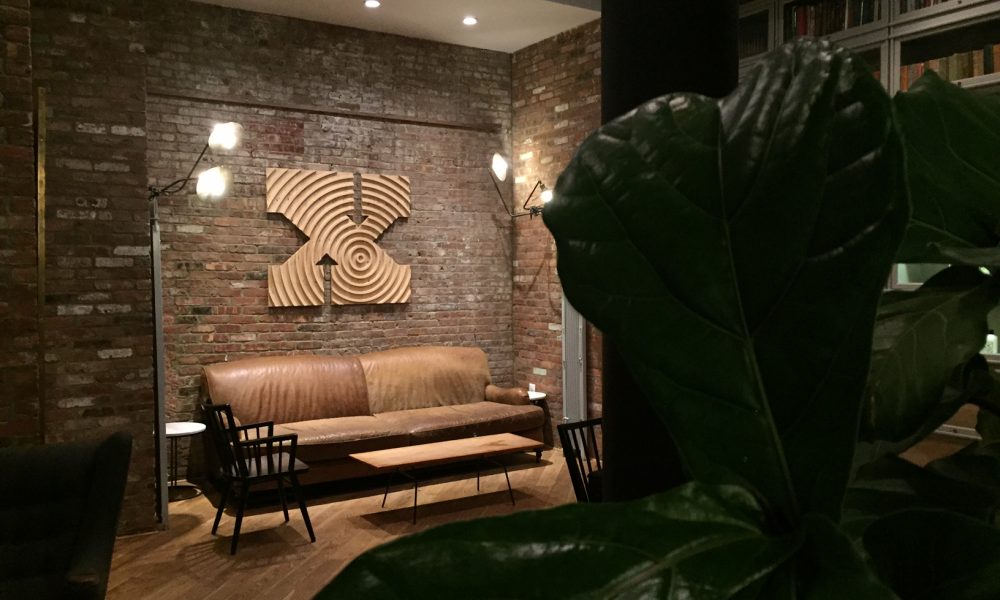 Over the weekend, the Wythe Hotel's lobby went from a quiet waiting area to the set of a live radio show.
An initiative by Brooklyn-based work x work, the "work x work ON AIR" Radio Lounge hosted a four-day broadcasting event. Curated programming aired from 10 AM to 8 PM from Friday, February 10 through Monday, February 13, and was designed to celebrate the art of auditory storytelling.
work x work Founder and Creative Director Scott Newman said the project was meant to revive the radio medium.
"While we live digital lives we still exist in an analog world," he said. "We're so proud to collaborate with the Wythe Hotel to create a meaningful celebration of culture that also revives on of the richest mediums for creativity-radio."
The live streaming lounge was designed by local artist Ray Marrero, who also serves as work x work's Design Director. work x work selected the Wythe Hotel for this project due to its central location and its history of collaborating with artists. Originally constructed in 1901, the Wythe Hotel's lobby space is regularly used to spotlight local artisans.
Peter Lawrence, the General Manager of the Wythe Hotel, said he had always imagined hosting a radio station in the hotel lobby.
"We are really excited to have work x work at the hotel," he said. "We look forward to welcoming this group of accomplished, thoughtful and creative people and listening to their stories."
Artists that participated in the project include author Siri Hustvedt (A Woman Looking at Men Looking at Women), composer and producer Ana Lola, host and producer of Radiotopia's The Truth Jonathan Mitchell and many other esteemed artists.
The work x work ON AIR Radio Lounge was created in promotion with Radiotopia/PRX, Motherboard, Clocktower Radio, East Village Radio and many other partners.