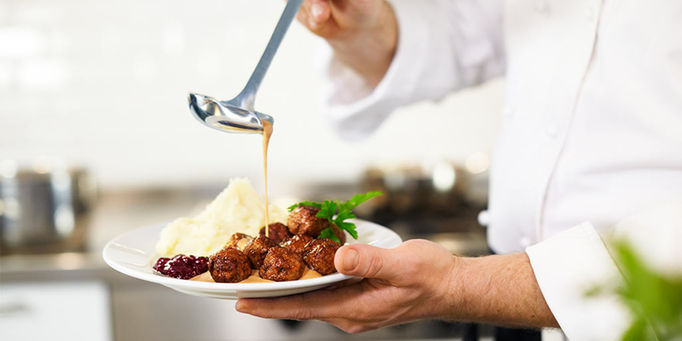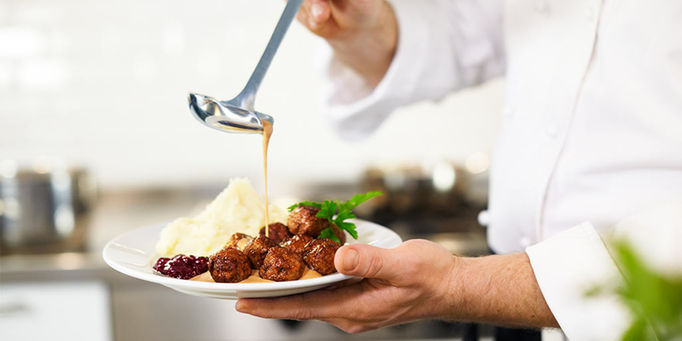 For those of you who travel to Ikea just for the cheap eats and/or their divine Swedish meatballs, you're in luck, the discount furniture warehouse is considering opening it's first stand alone restaurant.
"We've always called the meatballs 'the best sofa-seller,'" Gerd Diewald, who runs food operations in U.S.-based Ikeas, told Fast Company. "Because it's hard to do business with hungry customers."
Yet, the idea stems from data findings showing that 30% of Ikea food customers don't shop for anything else. The Swedish housewares giant is now considering expanding their overlooked food division into cafés in city centers after serving 650 million people and ranking $1.8 billion in worldwide food sales in 2016, according to a Fast Company report.
It's no surprise that people may come just to eat as you can feed a family of four for approximately $20.
Ikea has recently upgraded it's food selection, now offering chicken and vegan Swedish meatballs. Ikea also now has the Ikea Swedish Food Market in many stores, where customers can store up on their favorite foreign snacks.
Ikea has already tested the pop-up restaurants in London, Oslo, and Paris but for now the idea is just that. There's no word on when or where Ikea would open its first establishment.
"I firmly believe there's potential. I hope in a few years our customers will be saying, 'Ikea is a great place to eat, and by the way they also sell some furniture.'" said Michael La Cour, Ikea's Food managing director.