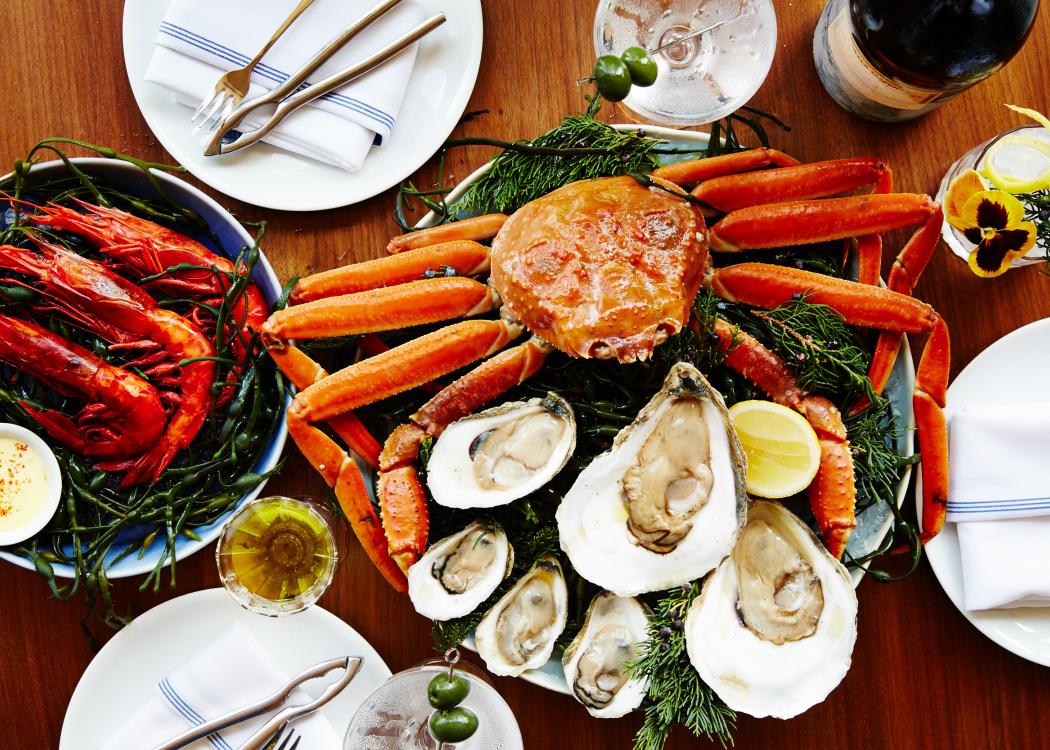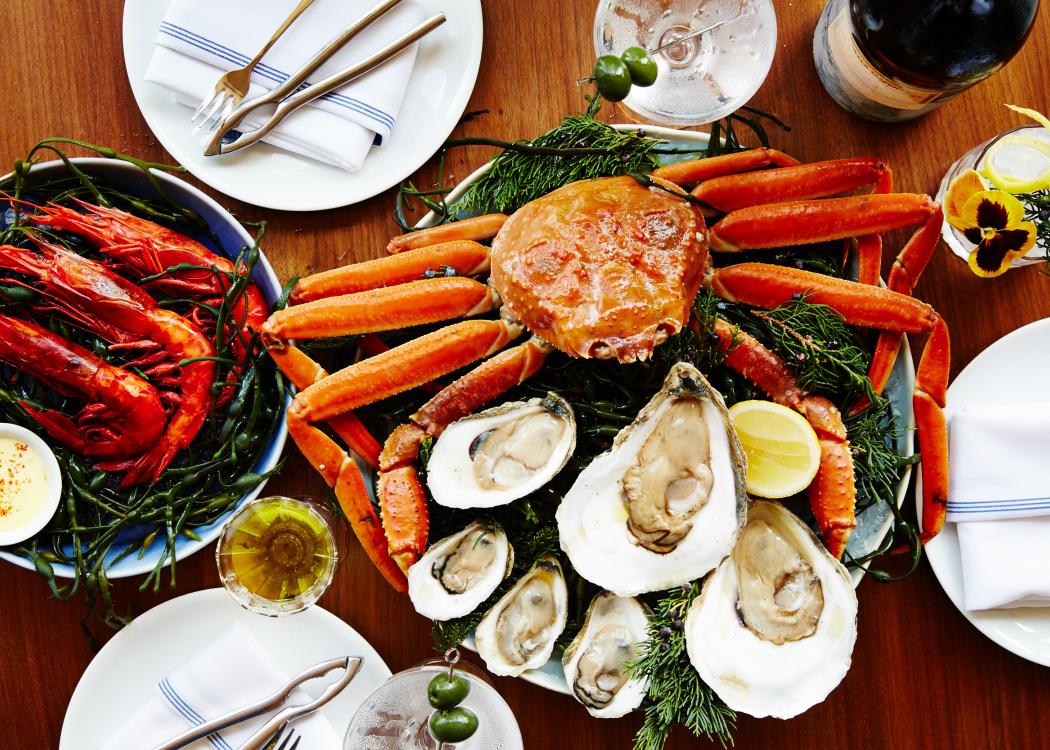 Need to forget how hot it is? Hunker down somewhere cool and distract yourself with a good meal, frozen treat or both.
Here are 7 new restaurants helping us beat the heat.
Come for the hot chicken; stay for more hot chicken. Cool off with nana pudding. I know you didn't expect to see the word "hot" anywhere in this post, but right on the border of Red Hook is one of the best things to happen to Brooklyn chicken in a while. Known as the Columbia Street Waterfront District, this area boasts a number of hot spots, including Pok Pok across the street. Unlike most celeb chef spots, massive and impersonal, this one is cozy, just like a chicken spot should be. Before this, Hall's chicken was only available at a stand at Barclays Center. A chicken plate will run you $13.25-$15.50, or you can order by the piece or family style. You choose your heat level, too, like hootie hot and boomshakalaka. 




Fresh out of Crown Heights and Bed Stuy, Nagle's Bagels is serving up bagels from one of my favorite places, Terrace Bagels in Windsor Terrace. Right by the Lincoln Rd. entrance to the park, the spot is perfect for park eats or grabbing one on-the-go and hopping on the train right there. Yes, PLG folks are freaking out that they finally have a true bagel spot in the neighborhood.
If you never realized you needed a Kosher steakhouse, I'm right there with you. A great 100-seat Mediterranean courtyard, delicious flatbreads and steaks served on wooden slabs all await you at this new Gowanus spot. Don't forget the craft cocktails; this is Kosher food at a whole new level, done Brooklyn-style.
The team behind Brooklyn Winery in Williamsburg opened its second location in Crown Heights, featuring wines by the glass, flights and bottles for sale to take home. It also features a New American menu for sit-down dining in a lovely, relaxing and clean space. The staff is friendly and knowledgable, a welcome addition to the Franklin Ave bar and restaurant scene.




A stroll down lovely Montague Street is now complete with the return of the first-ever Haagen-Dazs shop, which opened in 1976. It re-opened on July 16, just in time for National Ice Cream Day on the 17th. There really is nothing like a creamy scoop of coffee Haagen-Dazs to cool down on a hot day.
Sauvage, 905 Lorimer St.
The team behind Maison Premiere, one of the best oyster spots in the borough, opened its second restaurant. Sauvage, meaning "wild" or "natural" in French, just serves dinner for now, but will soon add breakfast, lunch and brunch. The spot has lots of seafood and vegetables – two of my favorite summertime food categories – with raw oysters, prawns and fluke crudo on deck with carrot carpaccio and sunchokes from the veggie section. Strip steak, pork porterhouse and pig head confit entertain meat-minded guests. A cafe-style cocktail menu means low ABV concoctions perfect for day drinking.
It's frustrating how hard it is to find good meaty, crispy, juicy, saucy wings in this borough. Enter Buffalo's Famous on the border of Flatbush/Ditmas Park/Prospect Park South. Whatever you want to call the neighborhood, the wings here are fantastic, and the bonus is a monstrous list of milkshake flavors made with Perry's Ice Cream made in Akron, NY. Chiavetta's marinade and Weber's horseradish mustard, both Buffalo traditions, are used here too. What better way is there to get amped for football season than eating too many wings?