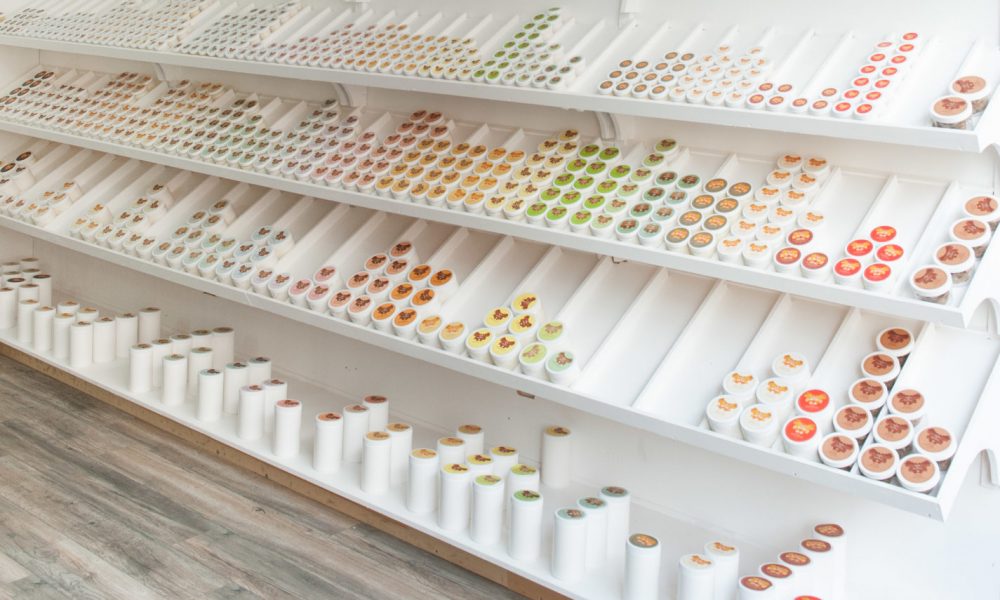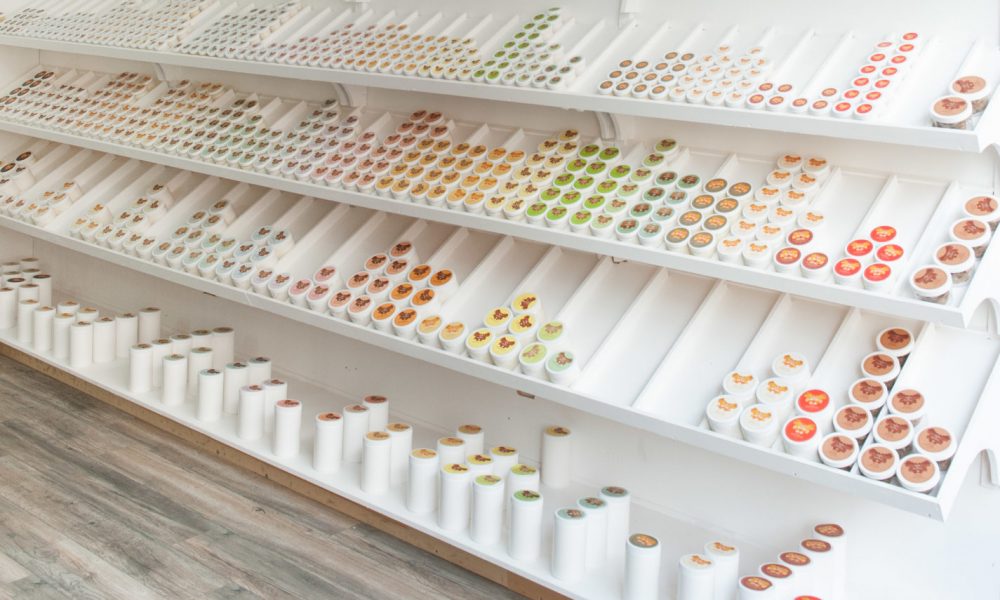 Leila Noelliste started a blog in 2008 to document and share interesting hair regimens posted by other black women online. 12 years later, Black Girl with Long Hair (BGLH) has become an extremely popular whipped body butter company.
Born in Evanston, Illinois to her Haitian father and American mother, Noelliste's family moved to Jamaica when she was still very young. She remained there through her first year of college, at which point she moved back to America to finish her degree at Wheaton College, a Christian school 30 miles west of Chicago. Growing up in Jamaica, she experienced the wonderful effects of cocoa butter on the skin and hair. This would eventually pay dividends as she forayed into the whipped body butter business.
After starting to blog during the "glory days," when 5,000 views per day could earn a blogger five figures a month, Noelliste got sick of the constantly connected lifestyle. In 2010, she decided instead to leverage her blog's audience into an E-commerce site selling other companies' products for black hair. To keep her audience engaged, she decided to keep blogging while managing her new business. This eventually became too much to juggle, so she went back to just blogging.
In 2014, as the Black Lives Matter movement proliferated, Noelliste again got overwhelmed by the blogging lifestyle. This time, it was for a different reason. "Just every bad thing that happens to a black person. You see it all the time, and it's just a lot psychologically," she said. So, she contacted the same companies from her E-commerce days. Unfortunately, they were unwilling to sell to her again after she broke off her relationships with them the first time.
In need of a product to sell, she went back to the drawing board. Noelliste soon discovered an opportunity. "A lot of my readers, I knew, talked all the time about how incredible shea butter, cocoa butter, and mango butter were. They also spoke about how it's hard…to find good quality and consistent supply for it [sic]."
She started her business back in Chicago, where she operated out of a spare apartment. After moving to more expensive New York City, she was again confined to the space of her apartment. After the spare bedroom and basement of her building became insufficient in September 2017, she opened a store in Bed-Stuy at Kosciuszko and Marcus Garvey. One morning this week, she took a well-deserved break to sit down with OurBKSocial to tell her story and offer advice to aspiring small business owners in Brooklyn.
What inspired you to start your blog, Black Girl with Long Hair?
Leila Noelliste (LN): I started the blog in 2008. Really had no intention of blogging as long as I did. …In the 60s, a lot of black women started wearing their hair without straightening, and it was a huge thing, but it was more political back then. Then we kind of went back to straightening our hair, but there's been another, like, awakening in black culture where black women started wearing their hair…natural again–without chemicals or anything. Just kind of forcing the culture to come to terms with it, like, "Okay, we're born with really kinky hair. We don't want to have to change, so you're going to have to change," type of thing.
In 2006, I personally decided to stop straightening my hair. There were these black women sharing their hair regimens online, and how they wear their hair. It was just stuff I'd never seen before, even growing up in the Caribbean. …When I came here and saw that these women were sharing their photos…with corn rows, and beads, and twists, and all these beautiful things, I was like, "I've got to document this somehow." That's how BGLH was born.
It's a big leap from blogging to whipping and selling your own body butters. How did you end up with this entire product line?
I thought, "what if I just find a supplier for these butters and I sell them off my website, and just start there." So I found a good supplier of authentic shea butter from West Africa. I started selling it to my readers, but I'd set up this whole E-commerce platform and… it was the only one listing. So I knew I had to do something to mix it up. I knew that a lot of black women whipped shea butters because it makes them more spreadable. Shea butter raw is really hard.
I figured I would try whipping them because it couldn't be too hard. Turns out it was hard. …It was either too greasy, or not soft enough. So I wanted to figure out a way to whip it so it was absorbent and soft, and not greasy. …I just kept whipping it, kept working on it, and people started to say, "Oh my God, this is the best shea butter I've ever had."
How did you end up in a physical store?
First it was in my home, because I could afford a house there [Chicago]. It outgrew the house there, so we moved it into our rental property and operated out of an apartment there. When we moved to Brooklyn we had to move it back into our apartment. …All my stuff took over that basement. The other tenants hated me, but I said, "I've got to do what I've got to do." When the lease was up, I figured I could keep it up for another year, but it was inevitable at that point…so I started looking for storefronts. So far it's been a good risk that I took.
And the ice cream store concept for the design?
Yes! After I figured out how to whip it to be really absorbent and nice, I started scenting. I wanted to use essential oils only. I wanted to just find stuff in nature. It smelled so good, it reminded me of when you go to an ice cream store. We have a mint chocolate, a chocolate flavor, we literally have an ice cream flavor. I kept coming up with these flavors that are just like ice cream flavors! I thought of this as kind of an ice cream shop, but for your body. So when I designed the store I wanted to keep with that theme.
The labels are really colorful. The butters appeal to the sense of smell and the sense of feel…but I also visually wanted them to be appealing. They're really beautiful when they're fluffy and white. That's part of the reason why we have the clear containers: so that you can look at it and see what's in there, and see that it's this fluffy butter in there.
What sets your whipped butters apart from others?
We whip three different kinds of butter: shea, cocoa, and mango. A lot of people will only whip shea. …Cocoa butter is really hard to whip, like incredibly hard. That we're all natural sets us apart. Some people will accuse us of lying on the label. They don't think that it's as few ingredients as we say in there. It's basically one or two butters, … coconut oil, almond oil, and the essential oil and that's it. A lot of people don't think you can get something so beautiful, so rich, and so good for you out of so few ingredients.
What really sets us apart, though, is the process. Whipping butters is a really time and labor-intensive process. …I don't think there are many people who have figured out how to do it on this scale. We whip about one metric ton of shea butter per year.
 What do you envision for BGLH's future?
Wholesale. I'm in one little pharmacy here in Bed-Stuy, but I want to be able to figure out, if someone wants a thousand units, how to ship that out. That's where we're going next. …I want to be the industry leader in this. I want to be the expert in this.
We also want to expand product lines. The whipped butters are a pain in the ass!
You've recently started hosting black woman maker "pop-up residencies" in your store. What's that all about?
Black women are the fastest growing group of entrepreneurs in the country. I know from my own experience that we don't have the same access to capital. …As a black woman, I've had to bootstrap. My concepts have to be profitable really quickly because I can't float myself. Black women have these ideas and tend to be really creative, but we don't always have the support. So, when I got this storefront, I thought it'd be nice to do some events in here.
It's mutually beneficial — I'm not a saint for doing this. It does bring traffic to the store. Since it's a complete win-win, I wanted to go ahead and try it. I did the first official one last weekend, and it went really incredibly well. The turnout was really strong. We're going to do it all the way through May with a rotating group of vendors. It's a lot of candles, jewelry, body products, head wraps, and t-shirts. It's really creative stuff.
What advice can you offer to others in Brooklyn wishing to start a company?
Take advantage of the density of Brooklyn. The reaction I've gotten to my butters here in one year is like five years' worth of Chicago reaction. Midwest is a slower culture, people don't really get hype about stuff. …The word of mouth can really be effective marketing. …If you get some word of mouth going here, you really can get off the ground quickly.