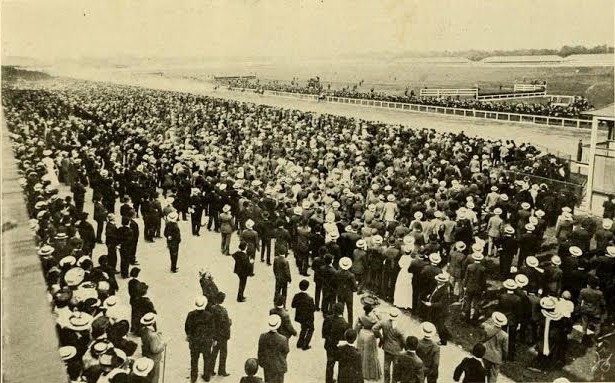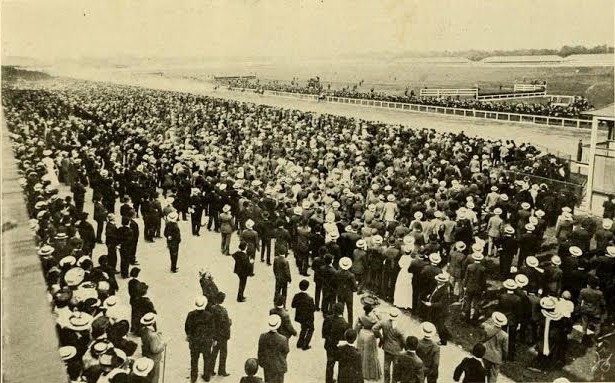 "Southern Brooklyn was the Mecca of horse racing during the late 1800s," says Eric Jankiewicz. With a track at Gravesend (1886-1910), Sheepshead Bay (1880-1910), and Brighton Beach (1879-1908) it was the horse racing capital of the United States. Brooklynites know their borough is the most fascinating place in the world. It is the most populous borough of New York City with an extremely rich and diverse history. You could learn something new everyday about Brooklyn. And yes, before Belmont Park Racetrack, there were three Brooklyn Race Tracks.
"By 1900 the track was the biggest employer in Brooklyn," writes Ryan Goldberg in his article The Golden Era of Brooklyn Racing. Although the borough was then mostly farmland, it was rapidly growing and expanding. Various modern modes of transportation got folks to the track and neighborhoods developed near them. Horse racing was an exciting sport that drew crowds and brought in revenue.
The sport of horse racing dates way back in time to ancient Africa. Young Egyptians raced horses and did so without using saddles. Through the ages, much of the sport has remained the same. Today, horses with jockeys riding on top or behind in a sulky (a chariot-like vehicle with two wheels) compete for a title, cup, and/or purse. The horses may trot or pace over a set distance with one goal –
Win
the race (1st place) or at least
Place
(2nd place) or
Show
, (3rd place). Handicappers, gamblers, and race track enthusiasts bet money on races. Isaac Murphy was a jockey to bet on during those days. He was quite skilled and the talk of the town. An African American, (many jockeys back then were "colored") Murphy made thousands of dollars in the 1800s in his profession. About one of his races, the
New York Times
printed on June 26th 1890, "Salvator (ridden by Murphy) defeats Tenny (ridden by Garrison); a magnificent race at the Sheepshead Bay Track. The mile record equaled and two other records beaten in the best race ever run."
All good things come to an end. Reformers and politicians began to crack down on horse racing in New York State. By 1910, Governor Charles E. Hughes won his fight against gambling. Strict anti gambling legislation was passed. And unfortunately when horse racing was re-instituted in 1913, the tracks at Gravesend, Sheepshead Bay, and Brighton Beach did not reopen.
Next time as you walk or drive between Ocean Parkway and Coney Island Avenue, or Ocean Avenue between Avenue X and Y, or McDonald to Ocean Parkway or Kings Highway to Avenue U, imagine the horses are at the starting gate with just one minute to post time – feel the excitement and hear the crowd roar as the commentator says, there're off!
Did you know Brooklyn was home to, not one, but three racetracks?