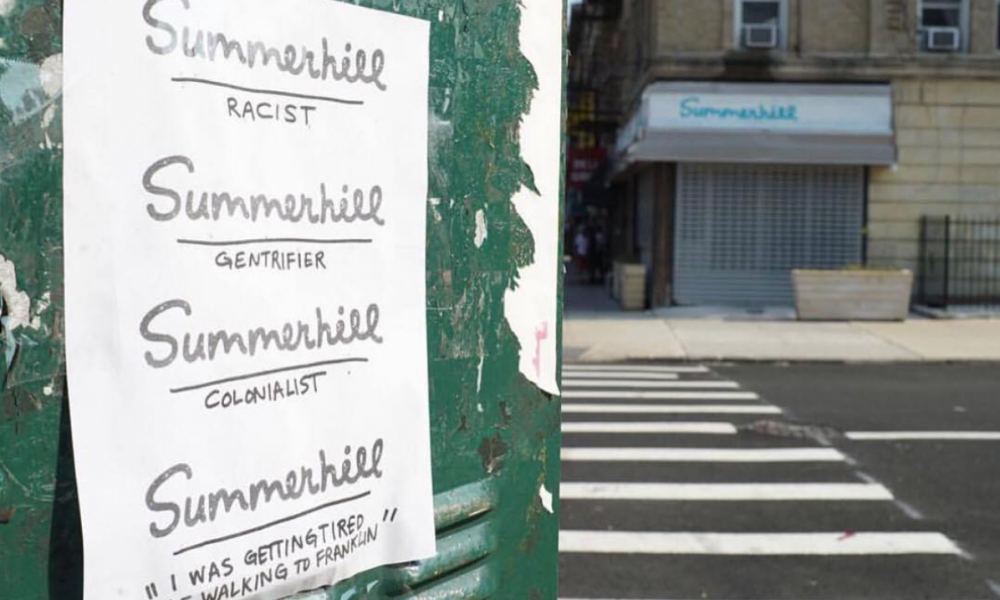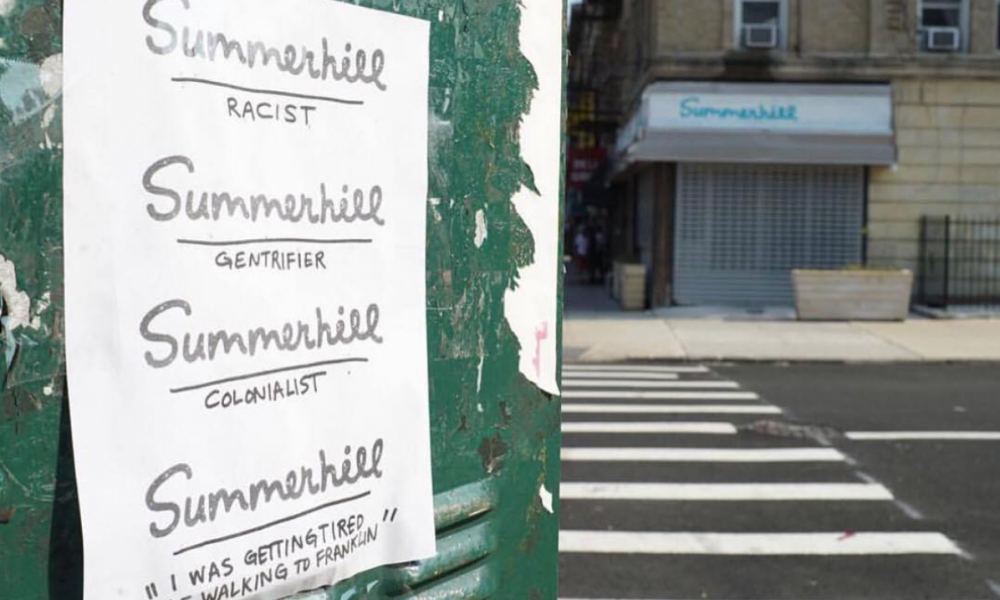 CROWN HEIGHTS, BROOKLYN — In an attempt to just stop the protest or genuinely make peace with the community, Summerhill bar owner, Becca Brennan has finally plastered over the fake "bullet-hole ridden" wall.
The "boozy sandwich shop" located at 673 Nostrand Avenue in Crown Heights, stirred up controversy after sending out a press release that highlighted fake bullet holes in its walls as  "cheeky" and "Instagrammable." Since then, Brennan has been deemed disconnected and her bar has been the subject of many protest and social media backlash.
"I'm sorry that I have a sense of humor," Brennan said when locals asked her to apologize at a recent town hall meeting.
Although Brennan said she would keep the wall because she "liked the way it looked" Gothamist reports that she has had a change of heart. At "10:30 p.m. a group of people could be seen inside the bar behind partially pulled-down grates. Photos show the plastering taking place around midnight."
Crown Heights Bar Owner Plasters Over Controversial 'Bullet Hole' Wall https://t.co/guYfm4QYqY pic.twitter.com/Fr4sMzvVAW

— Gothamist (@Gothamist) September 20, 2017
Protest organizers Paola Ayala, Jon Villaran and Justine Stephens had issued a joint statement after news of the covering of the wall stating that the act is "purely performative and does not merit any level of praise."
"She may be able to cover up the holes, but she cannot undo the harm she has already caused," they added.
OurBKSocial Instagram followers who have been closely following the story said in agreement "it was pressure and not a genuine understanding and caring. She will forever remain clueless."