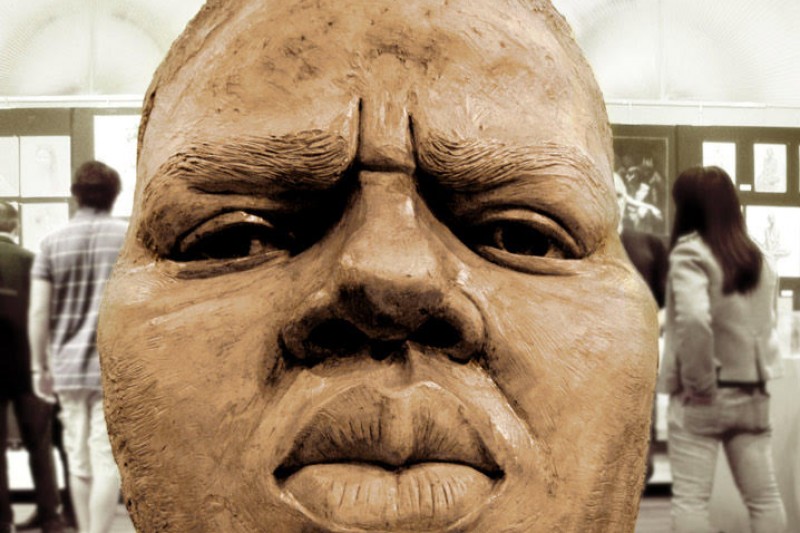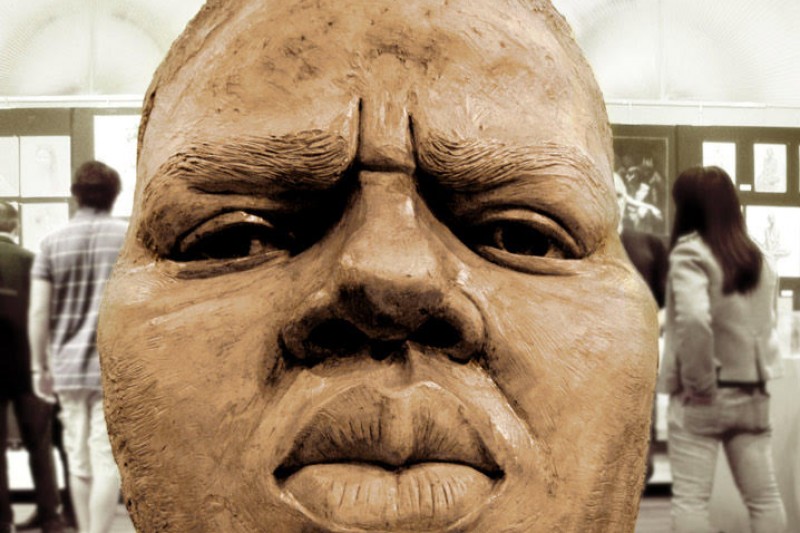 As we sit and continue to wait for the official Notorious B.I.G hologram, the late rapper has already been immortalized as a six-foot bronze statute.
The sculpture of Biggie's face, created by Brooklyn-based artist Tanda Francis, labeled #BIGGIEMEMORIAL, was unveiled at this past weekend at 210 Gallery in Brooklyn but the Hip Hop Hall Fame wants to move the replica to Brooklyn Park Square in B.I.G's old neighborhood of Bedford Stuyvesant.

"This cultural arts attraction will surely be a tourist and economic draw as fans and tourists from around the world come to visit the #BIGGIEMEMORIAL," stated Chairman JT Thompson, Creator of HHHOF Awards and Museum Project.
Organizers hope to raise $35K through their newly launched GoFundMe campaign to help with design completion, city process expenses, mounting and to give back to the Christopher Wallace Foundation Donation. To date the campaign has raised only $275 with 17 days left.
The ultimate goal is to not only move the statue to Brooklyn but have that area landmarked by the city. All donations at this time would help with that.