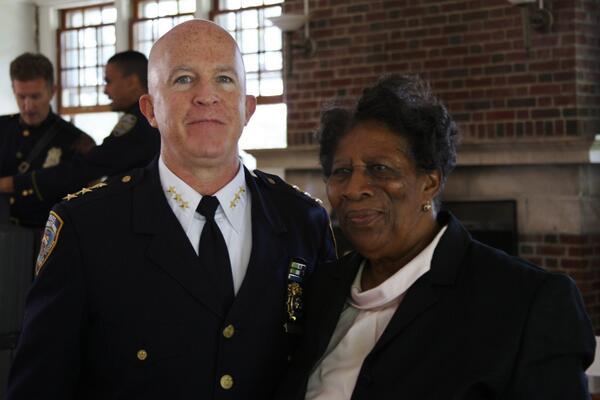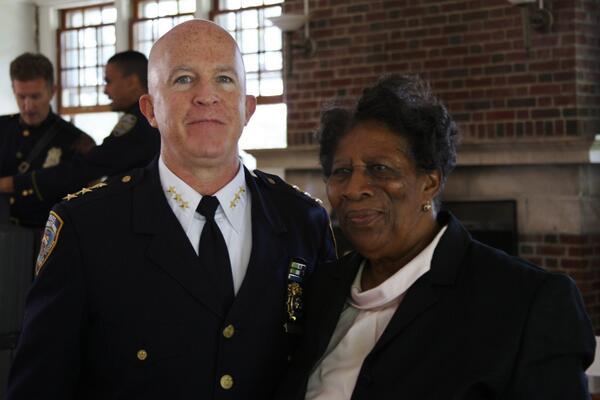 In probably the biggest news of the month, NYC Police Commissioner Bill Bratton announced he will be stepping down from the position in September. At a press conference at City Hall earlier today, Mayor Bill de Blasio and Bratton announced Chief of Department James O'Neill, 58, born and raised in East Flatbush, will be taking his place.
"We have found the perfect person to replace him in Chief Jimmy O'Neill," de Blasio said.
O'Neill, with over 30 years of experience, has been the chief of department since November 2014 and was the visionary behind the city's neighborhood policing strategy. The new program is expected to roll-out in more than half of the city's precincts this fall.




"As the architect of our neighborhood policing program, Jimmy O'Neill has built a national model for bringing police and the community together to fight crime," de Blasio said. "As the top-ranking uniformed member of the NYPD, Jimmy has spent each day ensuring that New York City remains the safest big city in America."
The NY Times pinpoints those who have worked for Chief O'Neill state he "is tough on crime when he needs to be but also understands that law enforcement depends on trust from the people officers have pledged to serve and protect."
Time will surely tell.
"Never in my life since I came on this job, did I think I'd be standing at this podium," O'Neill said.