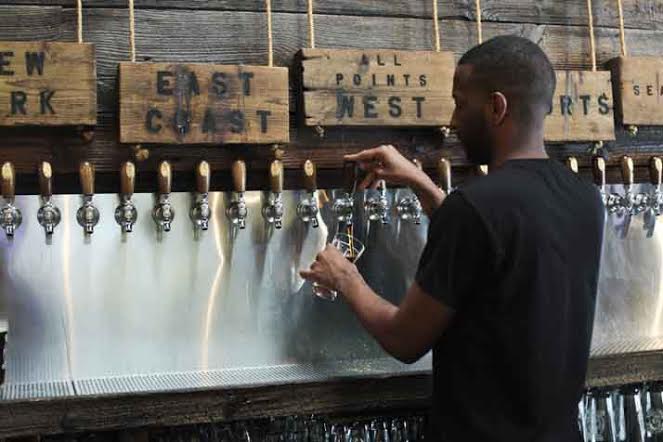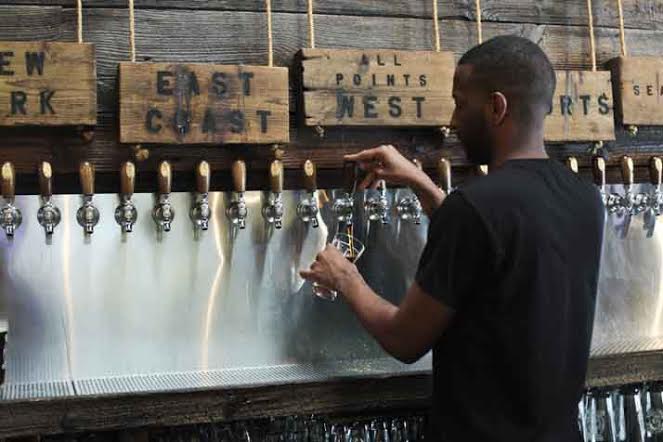 What's a work week with-out a little Happy Hour included! It's the most enjoyable time of day when you can unwind, relax and enjoy some of your favorite drinks at a much cheaper price.
Here are the top 8 bars with the best happy hour deals in Brooklyn:
DuckDuck Bar: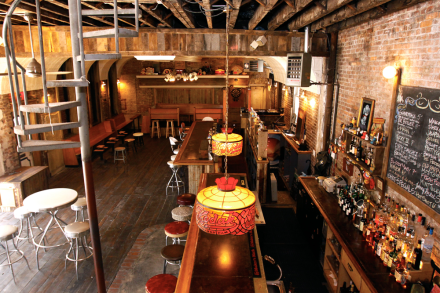 Established in 2006, this bar is the go to spot for happy hour in Williamsburg. Located at 161 Montrose Ave, DuckDuck, offers happy hour seven days a week, from 5pm-8pm with 2-for-1 draft beers, well drinks and a $1 off of their other drinks. DuckDuck is opened seven days a week from 4pm-4am. Please note, DuckDuck Bar is cash only!
High Dive: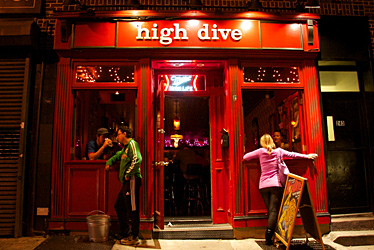 Looking for that low key spot to enjoy your beer accompanied with popcorn? High Dive bar is the place for you. With happy hour running every day from open until 8pm, enjoy $1 off of everything. Business hours for High Dive are Mon-Fri from 3pm-4am and Sat and Sun from 2pm-4am. High Dive is located at 243 5th Ave in Park Slope.
The Brazen Head: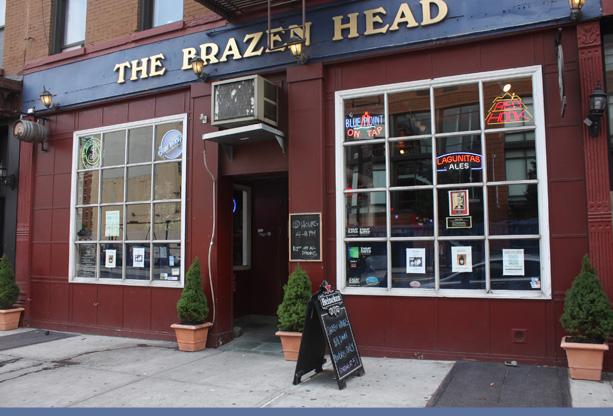 A spot that has free Wi-Fi and cheap drinks, why wouldn't this bar make the list? The Brazen Head located in Cobble Hill at 228 Atlantic Ave, has happy hour from 5:00pm-8:00pm Monday-Friday. Happy hour consists of all draft beers and well drinks for $5, and everyday has its own drink and food specials.
Canal Bar: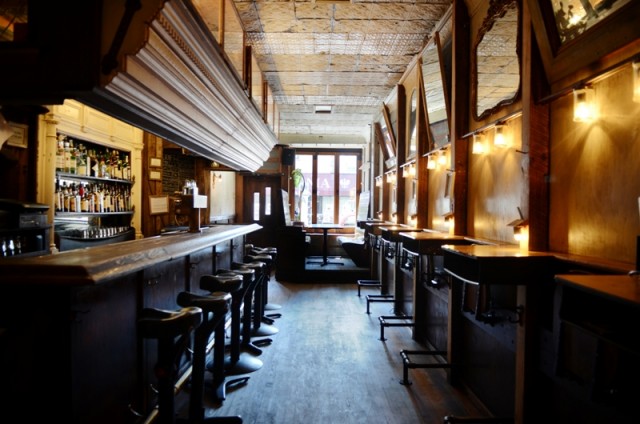 Gowanus' oldest bar has some amazing drink specials. With happy hour from 2pm-8pm, Mon-Fri, the drinks start at $3.00 well drinks and shots, $4.00 for drafts and $5.00 for Jameson and Jack. On Sundays, Canal Bar has $5.00 Bloody Pints and game day specials as well. Canal Bar is located on 270 3rd Ave.
The Brooklyn Tap House: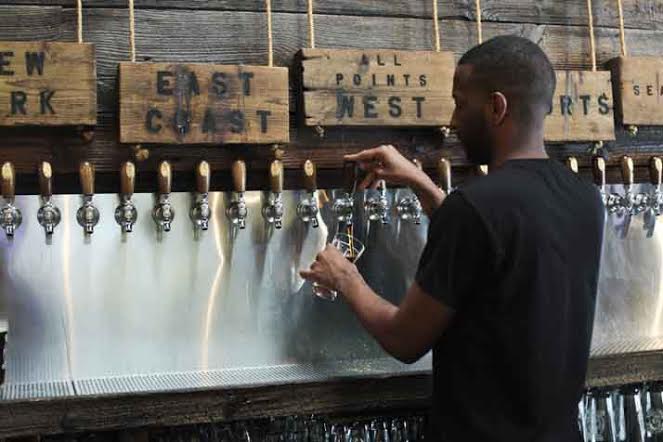 The Brooklyn Tap House is one of the popular bars in the Bedford Stuyvesant/Clinton Hill area. Located at 590 Myrtle Ave, The Brooklyn Tap House has one of the best happy hour specials as follows, Monday-Friday 4pm-8pm, Thursday 12pm -4am and Saturday 3pm-6pm, with domestic craft beers on tap for $4.00, selected bottled beer for $3.00 and wine and well drinks for $5.00.
Barboncino: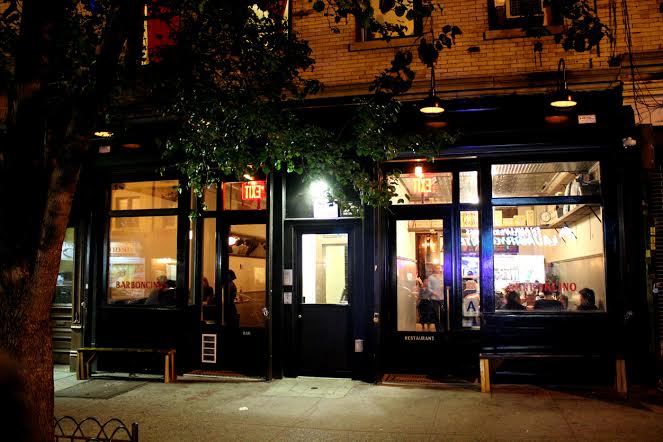 Although greatly known for its famous pizzas, Barboncino also has a pretty good happy hour special. Located in the heart of Crown Heights at 781 Franklin Ave, this bar and pizzeria will not let you down. Every day from 4pm-7pm, all draft beers, cocktails and spirits are $2 off the original price. This happy hour also applies a night from 11pm-1am so you have time to sober up and then do it all over again. Genius!
Brooklyn Ice House: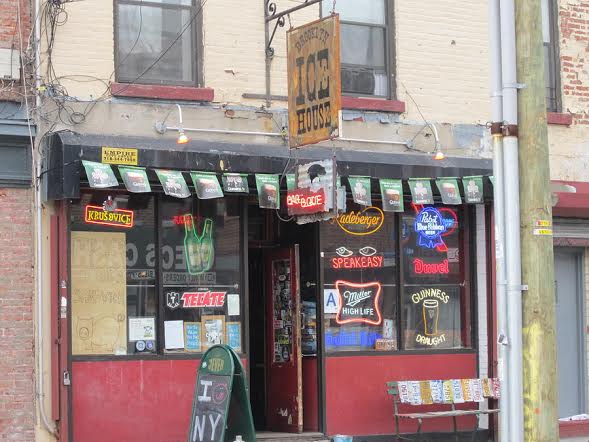 This cash only bar, was once a place nobody would dare to walk in to, now The Brooklyn Ice Bar has become Red Hook's go to bar for its amazing happy hour specials. From Monday-Friday, happy hour begins at 12 noon until 8:00pm with $1 off of all draft beers and cocktails. On the weekends, the bar's specials are from noon- 4pm on all Pabst Blue Ribbon beer and High Life is $2. Brooklyn Ice Bar is on 318 Van Burnt Street.
Boat Bar: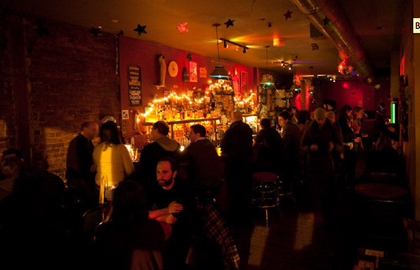 This bar serves up a good happy hour deal in the Cobble Hill section of Brooklyn. On 175 Smith Street, you will find that Boat Bar has happy hour from 5pm-8pm with well drinks, drafts and bottled beers for $4. Grab your friends and have a good time at Boat Bar with cheap drinks and maybe even dabble in some karaoke.
Now don't try them all at once!
Krista Bryant
Follow me on Twitter @krissiblogs