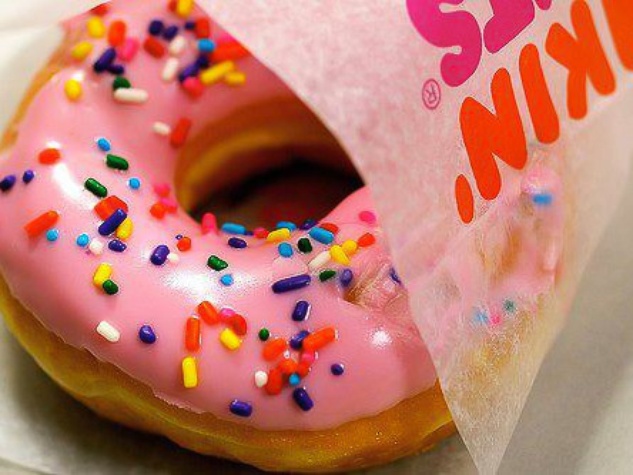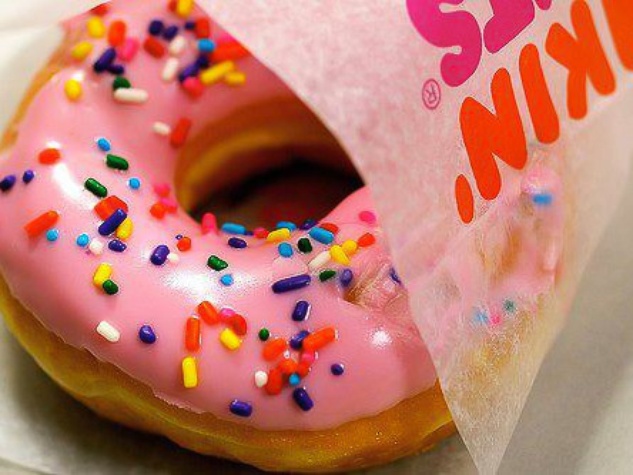 Everyone is running on Dunkin and now Dunkin is running to your door.
Dunkin' Donuts is expanding its delivery service test in select areas of Brooklyn and Manhattan through on-demand delivery service app, DoorDash. Customers will be able to select and purchase a variety of their favorite Dunkin' Donuts menu items, including a Box O' Joe or just one cup of coffee, a dozen donuts, sandwiches and more and have the products delivered in less than 45 minutes.




"Our guests in this area are some of our busiest and most loyal customers, and getting around town can be quite time consuming, so we're very excited to make Dunkin' Delivery available through DoorDash to keep people running on our wide array of food and beverage options in a convenient and easy way," said  The ability to have Dunkin' items delivered directly to you is something that our guests have been requesting for some time and we will continue to evaluate a possible national rollout in the future."
For guests who order through DoorDash, delivery is available from 7:00 a.m. – 11:30 p.m. Sunday through Thursday, and until 2:00 a.m. Friday and Saturday nights.