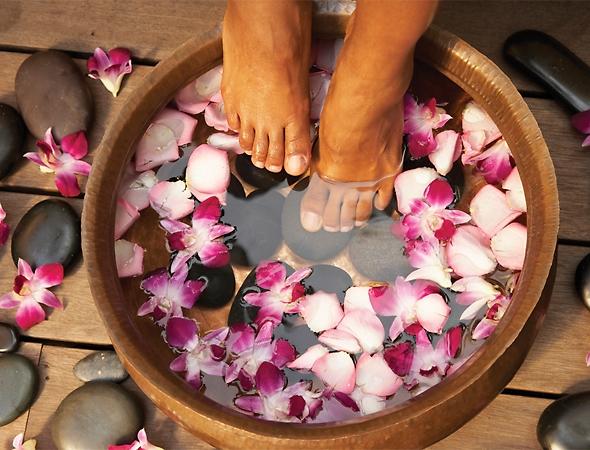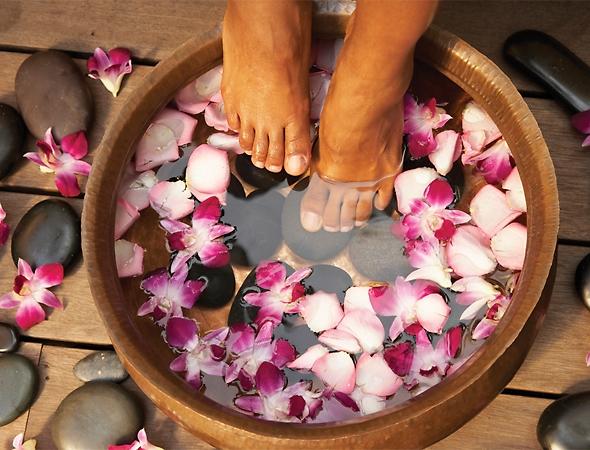 Tanisha Priester is a brilliant Brooklyn esthetician and master massage therapist specializing in body treatments, facials, massages, and waxing. Ironically, Tanisha who founded Intentions & Touch in Crown Heights says, "when I was a little girl, I would cramp up in excruciating pain and curl in a fetal position during a sickle cell crises. I didn't want my own mother to touch me. Since then I've learned touch is therapeutic for adults and children."
The second oldest child of six, Tanisha was born in the Brownsville section of Brooklyn. At about five years of age, doctors diagnosed her with sickle cell disease (SCD). According to Centers for Disease Control and Prevention (CDC), SCD affects approximately 100,000 Americans and occurs among about 1 out of every 365 Black or African-American births. It is an inherited red blood cell disorder. People with SCD have abnormal hemoglobin, called hemoglobin S or sickle hemoglobin, in their red blood cells. Though each case is different, they can experience severe pain and major health complications."
"My teenage years were the worst; almost every week I was in the hospital. Every holiday I was sick," she said. "I lost the use of my legs and had to learn how to walk all over again. My high school days were spent on a cane and crutches."
Her mother desperately wanted to ease her daughter's acute condition, so she searched for and tried alternative methods of healing.




It wasn't until Tanisha worked for Dr. Pressman, a Manhattan nutritionist and chiropractor, that a world of alternative medicine opened up for her. She learned about food combining and therapeutic touch. The mentoring experience with Dr. Pressman left her wanting to know more about health and healing. She thought about going into the medical field. Tanisha wanted to help herself and assist others achieve optimum health.
Today, Tanisha is a dedicated professional licensed by New York Sate. A member of the American Massage Therapy Association, she has developed and utilizes an individual style allowing her to provide personalized holistic wellness for her clients. With acquired education and experience in exclusive personal care, Tanisha has managed to establish and build valued relationships in Brooklyn and beyond.
For parents who have a child with SCD Tanisha advises, in addition to following doctor's orders, "warm your hands by rubbing them together with a little bit of almond oil, then touch her gently and lightly on the feet, back, elbows and knees. Most importantly, keep him warm and help him to relax and breathe.
Additionally, she offers personal care advice we all can use:
Make yourself a priority. You have only one body. Take care if it!
Treat yourself to a professional massage, once a month or every other month.
Drink water and flush the toxins out of your body. If you are not drinking at least 8 glasses of water a day, you are not drinking enough.
Eat a balanced diet — include lots of green vegatables.
Exercise! It doesn't have to be excessive or overly strenuous as walking at a moderate pace is great.
Breathe consciously especially when stressed.
Get a good night's rest. Before sleeping turn off everything including lights and cell phone. A dab of Lavender essential oil on your pillow or a warm shower before bed time may work wonders in calming your mind.
Be grateful and stay thankful because everyday of life is a blessing.