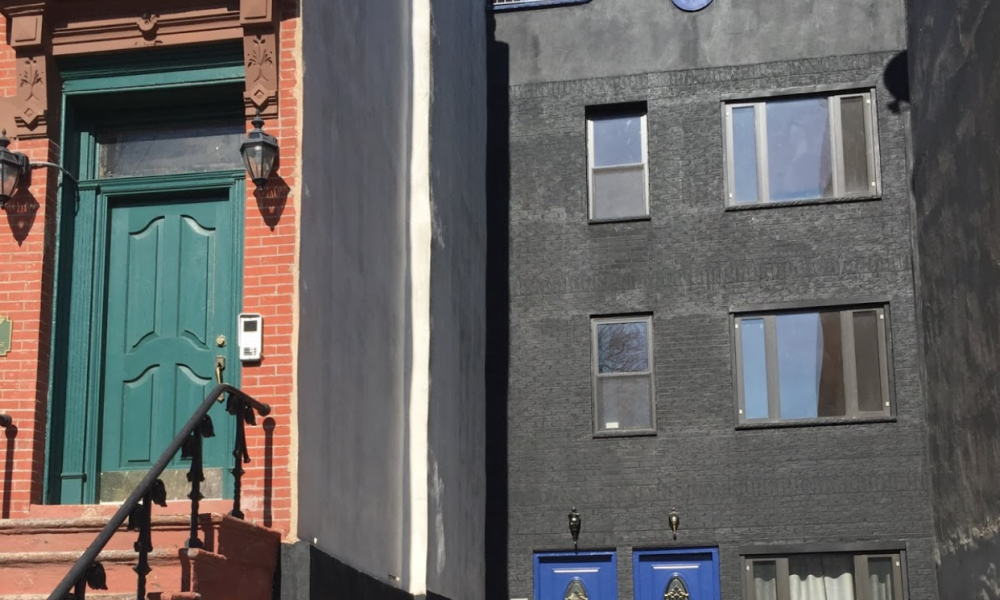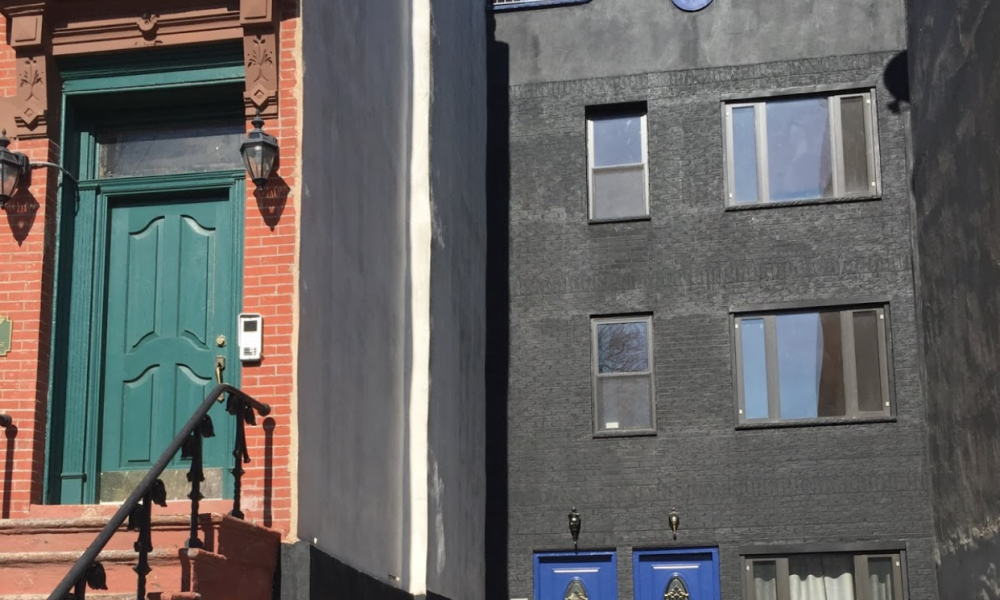 Yvette Simmons (59) of Brooklyn, was shocked to discover her neighbors had redesigned their brownstone and a little bit of her's too, without her consent.
The property located on Hancock Street in Bedford Stuyvesant, has been a part of Simmons' family for several generations. It was initially purchased by Yvette's grandfather — one of New York City's first Black police officers, Joseph Simmons.
Next door to Yvette's family property was a smaller brownstone that had recently been purchased by real estate developers, Joe and Abraham Mashieh for $840,000. The Mashiehs remodeled their brownstone, painted over the exterior to black and changed the coloring of their two front doors and basement door from the traditional white, to a midnight blue. In the midst of their renovations, they painted the side of Simmons' home black and drilled a hand rail onto her home. Simmons' was also fined for the trash they left in-front of her home.
"When I saw the paint on the side of the exterior wall and the handrail in the back I was so angry. I literally drove around the block a few times," Simmons' told Daily Mail.
The two men are known for flipping homes throughout the borough. Their Linked In profile reads, "WE BUY HOUSES ALL CASH. SHORT SALES, REO'S, FORECLOSURE, DISTRESSED PROPERTIES, VACANT OR NOT VACANT. CLOSING WITHIN 3-5 DAYS."
Initially, Yvette thought to discuss her concerns with her new neighbors, where they agreed to fund the work needed to get her property back to its original look. After their conversation, she had a lawyer draft a formal agreement to submit to them but both Abraham and Joe stopped returning her calls. From there, she reached out to city officials and her local community board, but had no success forcing her to take the issue to small claims court. However, the most she would be granted is $5,000 though contractors informed her the job will run her a minimum of $8,000.
While she awaits the hearing of her case in May, Simmons has created a petition to have Abraham and Joe Mashieh reimburse her for the damage done.
"Please sign my petition to demand that Mr. Mashieh and his associates compensate me in full for their damage to my property. I appreciate your support,"  the petition reads. "Fight #Gentrification in #BedStuy. #BlackHomeOwnersMatter"
Simmons is in need of 1000 signatures. Feel free to sign the petition here.