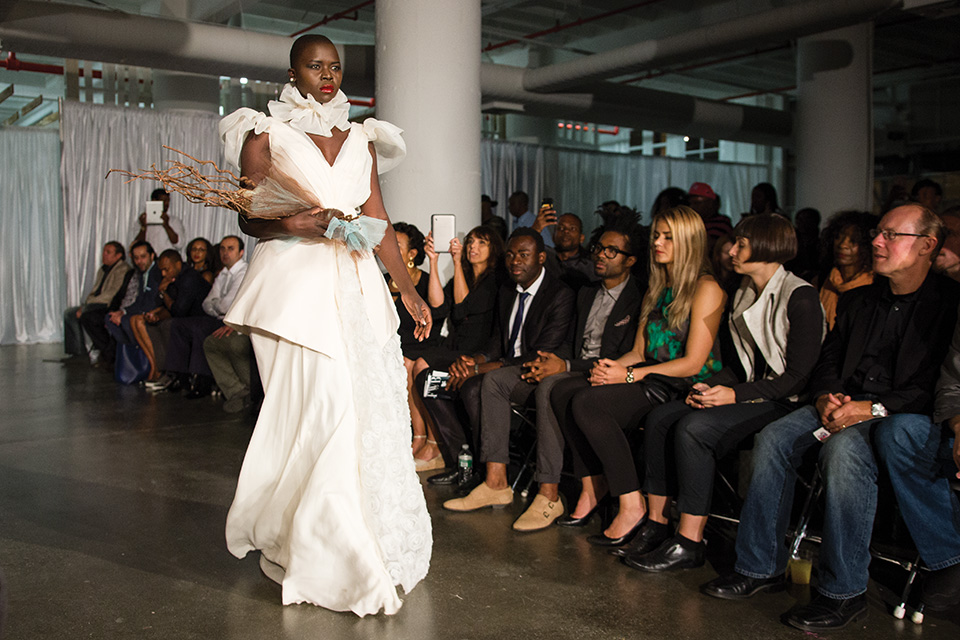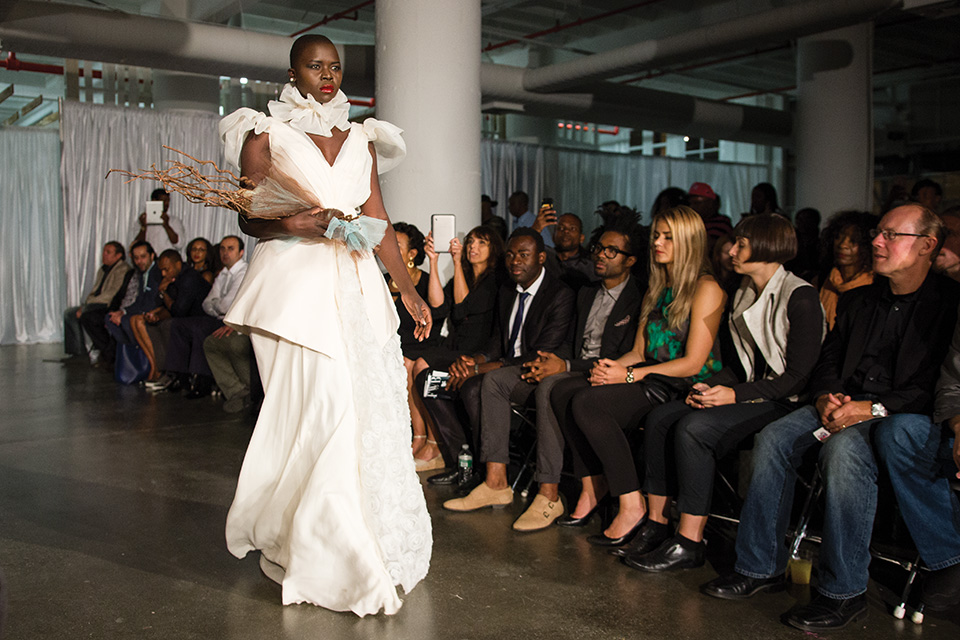 It's that time of year again, where fashion begins to speak louder than words and several models prepare to rip the runway in honor of Brooklyn Style.
According to several New Yorkers, when they think of fashion week they immediately think of New York City, Paris, Mercedes Benz, and celebrities — unfortunately Brooklyn rarely comes to mind. Well, here's a fun fact: Brooklyn celebrates fashion too and as a matter of fact, this May marks Fashion Week Brooklyn's (FWBK) 10th year anniversary.
This Tuesday, April 26, FWBK held a press conference Downtown Brooklyn at Borough Hall, where Borough President Eric Adams and Council Woman Laurie Cumbo were present to support and help introduce the participating designers, models and show dates for the Fall/Winter 2016 couture  extravaganza which will kick off May 1st through the 8th.
Brooklyn fashion is more than wardrobe, it brings a strong sense of unity, awareness and diversity to the borough. As previously mentioned, this is the 10th annual celebration, and in 2016 things are going to be bigger and better. Creative Director, Rick Davy, expressed his gratitude having the opportunity to effectively bring forth another season of international wardrobe to such an accepting borough, as well as collaborated with Kings Plaza's Director of Marketing, Dawn Simon, to house the model calls as well as the opening and closing nights at the Brooklyn mall. Brooklynites can expect to see designs created by emerging designers across the globe, from various countries such as Asia, Europe, Mexico, Tokyo and more.




Press conference host Juels Nobel, revealed FWBK is blossoming beautifully, gaining exposure and preparing to incorporate Vogue Italy within the next few months adding to the diversity.
Rick Davy has mapped out a full week of trendy, events to head out to from style brunches, fashionable tea parties, to wardrobe pop-up shops and a ton of runway shows. For more information head over to Fashionweekbrooklyn.com to see all the events that are in store for this year.