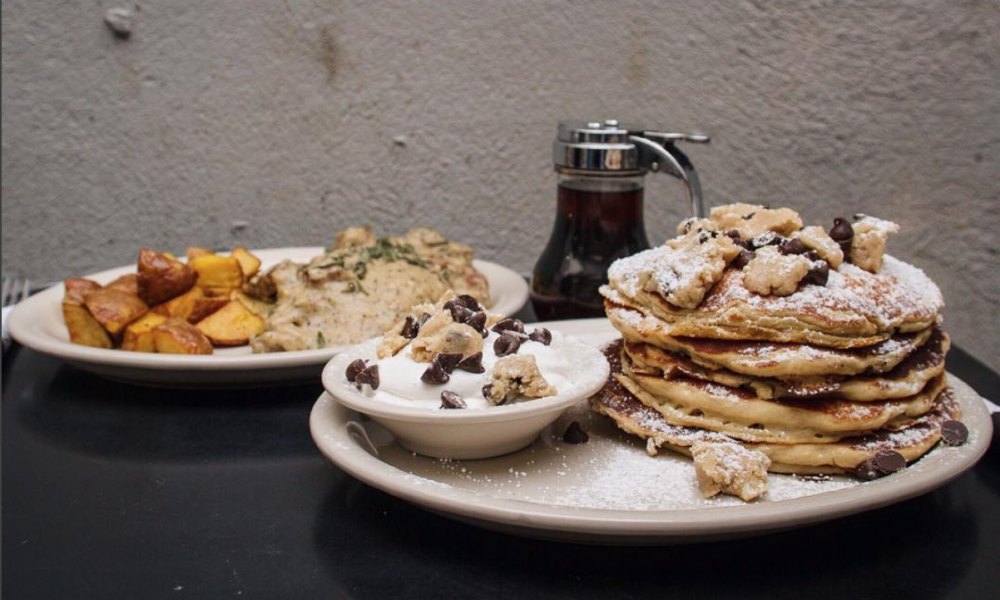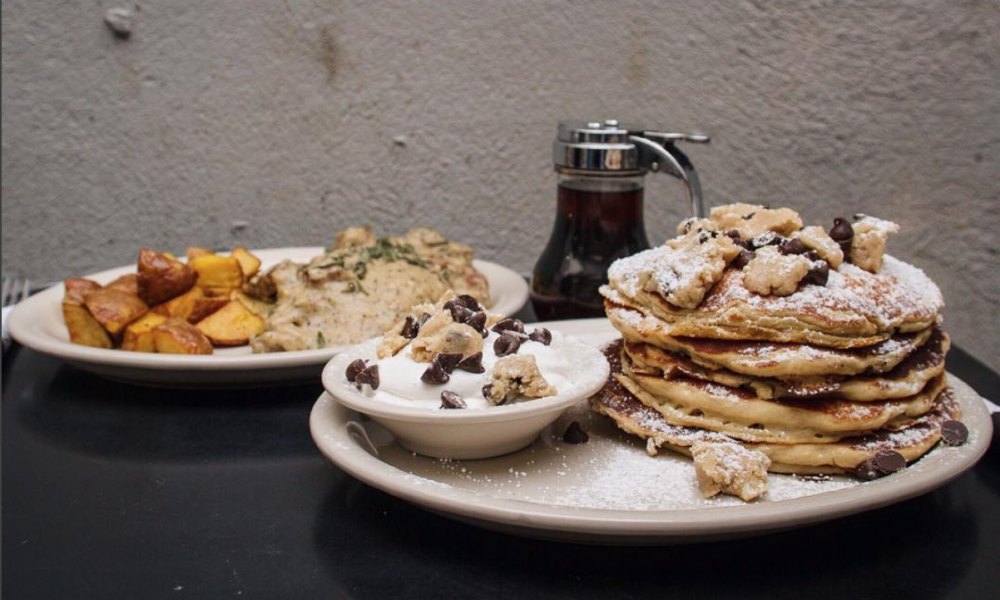 It's no secret that hipster culture has given the world the wrong impression about Brooklyn. Not every Brooklyn resident wears plaid flannel, has facial hair, and is vegan. In contrast to that last point, however, Brooklyn's growing food scene has cultivated some very veggie-friendly restaurants. Whether you are an aspiring vegan or just really love your vegetables, here are some restaurants you should visit ASAP.
197 Meserole Street, East Williamsburg
This diner is 100% vegan, meaning that whether you want it to be or not – every dish on their extensive menu is made without eggs, meat, or other animal products.  So that "Chik'n Biscuit" you just ordered? Not real chicken. Champs offers a plethora of breakfast staples, like stacks of pancakes and loaded breakfast burritos, that will fill you up for the entire day. It's so good, you won't even remember that it's vegan.
Price Point: $$
156 5th Avenue, Park Slope
Just because it's veggie friendly doesn't mean it has to be flavorless! VSPOT has using classic Latin American flavors to reinvent vegan cuisine for over a decade. Swing by their Park Slope location for some Spanish Ricotta empanadas, or visit on Sunday for a sit-down brunch.  The Steak Brunch is made with seitan, but will stand up to any steak and eggs that you order elsewhere.
Price Point: $
253 Nassau Avenue, Greenpoint
Though not everything on their menu is vegan-friendly, Vinnie's has enough vegetarian and vegan options that make this institution a must-visit for anyone in the area.  You might know this pizza place from its famous "special boards." They've been featured on Reddit and Buzzfeed, and feature detailed illustrations of famous figures along with pun-filled descriptions of daily specials. The specials are always delicious, but The Farmer's Sister and Tiger Style pies are equally as good.
Price Point: $$
93 Ralph Avenue, Bed-Stuy
Whether you choose to eat in, take out, or get it delivered, the sandwiches at Toad Style make for the perfect lunch.  The menu is 100% vegan, soy free, and non-GMO and the chefs make everything from scratch. Proving that vegan-eating doesn't mean you have to sacrifice on flavor, the Banh Mi paired with Fried Cauliflower is one of the best vegan meals in Brooklyn.
Price Point: $
222 Bogart Street, Bushwick
This hard-to-find spot has some Instagram-worthy décor and vegetable-based dishes to match.  It's pricier than what you would usually pay (their foxy porridge is $20, though it does come with maple whipped cream), it's worth splurging on for a special occasion. Carthage Must Be Destroyed offers all-day breakfast and has an upstairs yoga school.
Price Point: $$
305 Schermerhorn Street, Downtown Brooklyn
You'll have to venture into the basement of a Hare Krishna temple to try this food, but the experience is 100% worth it!  Govinda's is only open during the midday on the weekdays, so to eat here – you'll have to visit for lunch. They offer a buffet that rotates daily and the restaurant promises to provide you a stress-free dining experience. Once you're stuffed with their samosas, collard greens, and hot Dahl – stress will be the last thing on your mind.
Price Point: $$
171 North 3rd Street, Williamsburg
Chloe Coscarelli has gone from a rising Food Network celebrity to a fast food sensation in the span of a couple years. The vegan baker's fast food chain, by CHLOE, is also vegan – and now has 10 locations across the country. Their Williamsburg location is the first in Brooklyn and will feature its delicious vegan burgers, pastas, and air baked French fries. Plus, as expected there will be baked goods and ice cream available for purchase. What's not to love?
Price Point: $
329 Flatbush Avenue, Prospect Heights
The Asian fusion menu that Dao Palate offers isn't just good for a sit-down meal, it's also great for at-work delivery.  Dao Palate's strong suit is that they have a wide delivery area, meaning that you can get their scallion pancakes and Black Pepper Seitan without leaving your office.  If you do happen to go by their Prospect Heights location, you can get a non-dairy smoothie for breakfast and it won't disappoint.
Price Point: $$