Now this is how Mac N Cheese should be done! Mac Shack has now been serving delicious Mac N Cheese for about two years now on Clinton Hill's  901 Fulton Avenue. The owners of the impeccable food are all Brooklyn natives and have decided to pay tribute to the borough by naming most of the creations after Brooklyn neighborhoods.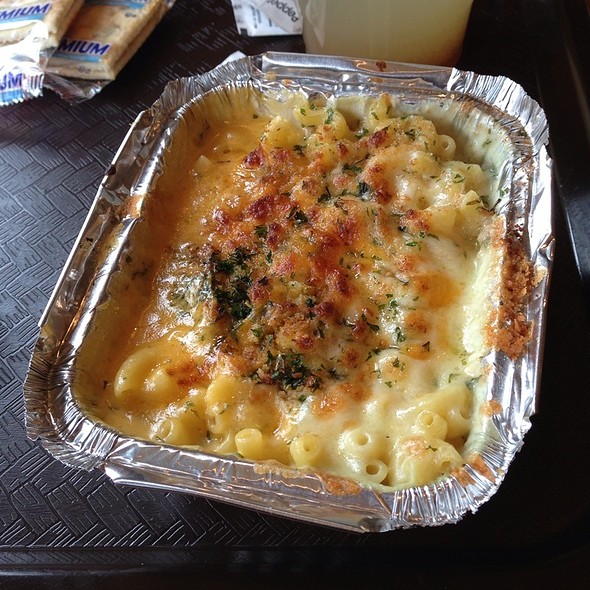 You have items like the Brooklyn South MAC (swiss, queso blanco, fontina, gouda cheese), the Brooklyn North MAC (mozzarella, fontina, cheddar, gouda cheese), the BK Bridge MAC (roasted mushrooms,swiss, fontina, mascarpone, hint of truffle oil), and the Brooklyn Burger MAC (ground beef, cheddar, monterey jack cheese). They also have a BBQ Shrimp MAC and a Jerk MAC that are equally to die for.
All you healthy, "Eat Clean" critics, don't get all caught in a bubble. Mac Shack has also got you covered. They also serve healthy baked wings, salads and wraps. But if you want to go all out crazy, we suggest the grilled cheese sandwich that is filled with Mac N Cheese. Lets be honest, did you really come here for healthier options?