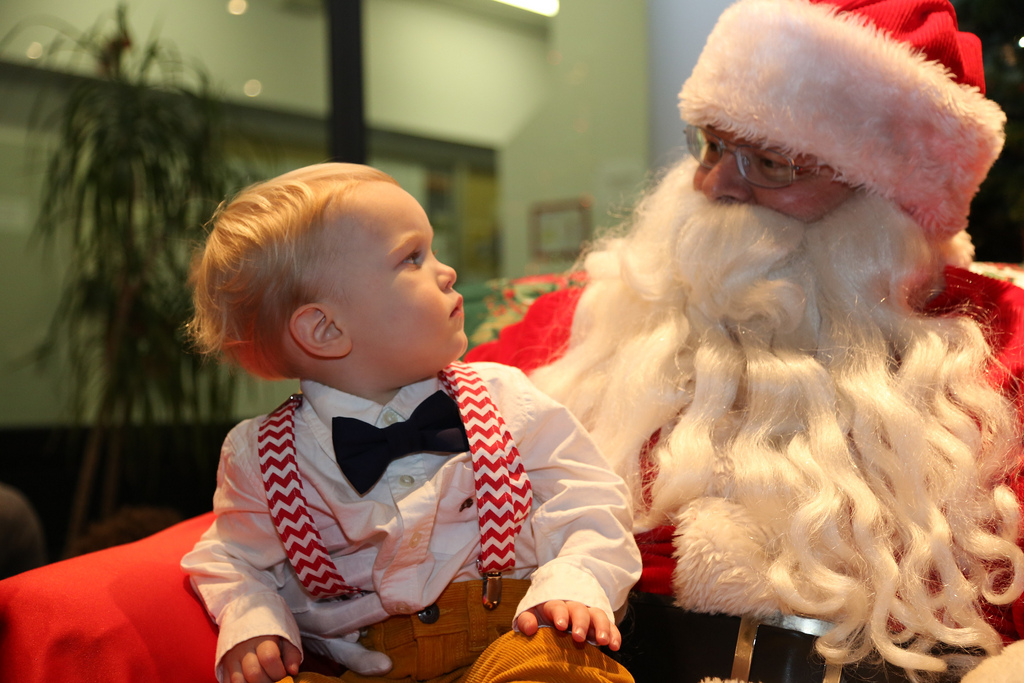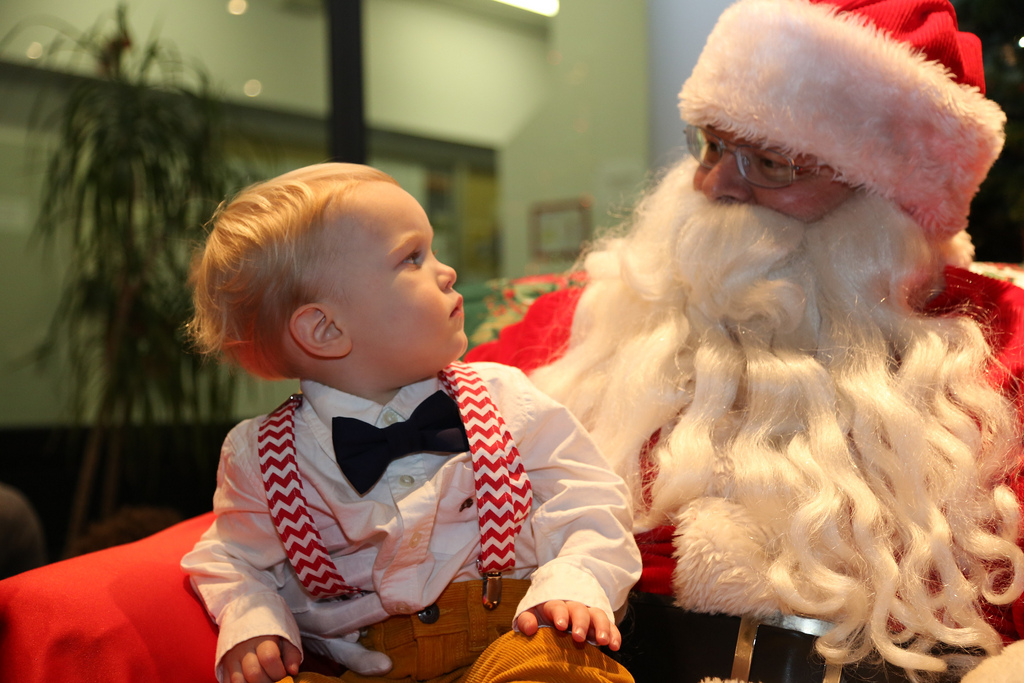 It's December and that means Santa Claus is coming to town. Of-course storybooks detail Mr. Kris Kringle, his elves and reindeer travel all over the world, sliding down chimneys, eating your cookies and leaving presents under the but for Brooklynites we must travel to him.
Below are a few places in Brooklyn you can meet up with Santa, get a photo-op, tell him all your Christmas desires and hope he somehow makes it to your apartment, condo or brownstone on Christmas Eve. Just make sure your kids get a few minutes with him to!
Kings Plaza Mall, 5100 Kings Plaza
The first stop on Santa's list is Kings Plaza Mall. Santa will be available for pictures from December 3 through Christmas Eve. Tons of children are expected to meet Santa here, so Kings Plaza is urging families to make reservations, because you know, Santa is a busy man. If you head over to see Santa between December 3 to 8, you can score $5 off your photo packages!
Fort Greene Holiday Tree Lighting
The annual Fort Greene Park Holiday Tree Lighting ceremony will take place at Fort Greene Park (Myrtle Avenue & Washington Park) on Sunday, December 4 at 4:30pm – 6pm. Stop by to take a picture with Santa Claus, enjoy FREE hot cocoa by Castro's Restaurant and cookies provided from Brooklyn Sweet Spot. And in the spirit of giving, Fort Greene Park asks you to bring new, unwrapped toys to benefit Fort Greene SNAP & Whitman Resident Association's annual toy drive.
Stop by Owl's Head Park for another wonderful tree lighting ceremony on Tuesday, December 6th, 2016 at 6:30pm. This event will definitely have a special visit from Santa Claus and many more surprises.
On Thursday December 8th, at 6:30pm, Santa makes another stop in Bay Ridge to meet and greet with local Brooklynites. Be sure to stay for caroling and another tree lighting ceremony.
The Holiday Fair at St. Joseph's College, 245 Clinton Avenue
The Dillon Child Study Center is hosting it's third annual holiday fair on Saturday, December 10 at St. Joseph's College from noon to 3pm. This event will be full of children's activities, prizes, photos with Santa and food. Event cost is $15 per family.
SantaCon NYC, various locations around Brooklyn and NYC
Not your average "nice Santa" event as SantaCon is described as a "not-for-profit, non-political, non-religious and non-logical Santa Claus convention" But in all actuality it's really an R-rated pub crawl that some parents participate with toddlers in tow. Holiday apparel is mandatory, and millions of saints will line the streets of the city on Saturday, December 10. Plenty of FREE photo-ops, if going to a mall is just not in the budget. Be warned though, it may be with a drunk Santa.