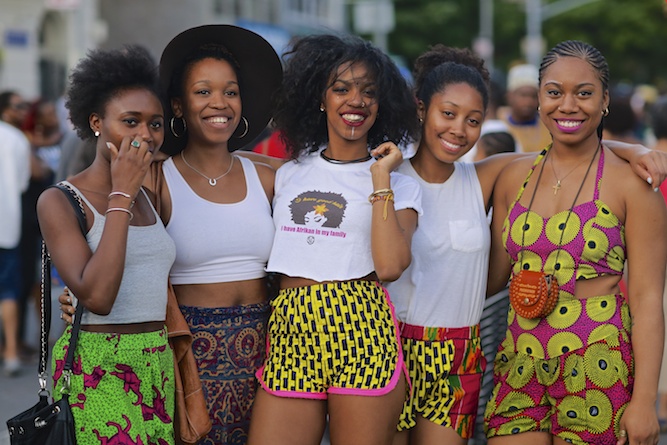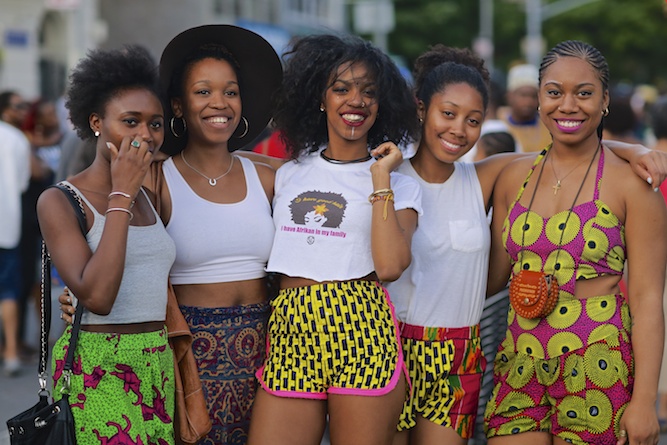 It's a three day holiday weekend. Here's how you should spend it.
— Friday May 27th, 2016 —
Live Dubbed Sitcoms
308 Bedford Avenue at Videology
Time: 8pm
Price: $5
Laugh endlessly as comedians and improvisers create a comedy skit over muted episodes of Full House and Hogan's Heroes.
The Body+Uniform+Muslin
1120 Manhattan Avenue at Saint Vitus
Time: 8pm
Price: $10
Experience this new sound with amazing industrial rock duo, Ben Greenberg and Michael Berdan.
Women's Self Defense Class
248 McKibben Street at Traditional Okinawan Karate of Brooklyn
Time: 7pm – 10pm
FREE
Ladies learn how to protect yourself with effective self-defense techniques taught by female instructors. Sorry, NO guys allowed.
DanceAfrica 2016
Peter Jay Sharp Building at BAM Howard Gilman Opera House on 30 Lafayette Avenue
Time: 7:30pm (all weekend)
Price: full price starting at $20
The Memorial Day Tradition is back with DanceAfrica. Join this amazing cast as they celebrate the traditions of Senegal. Then after the bazaar full of food and fashion outside of BAM that every looks forward too each year.
Permanent Caterpillar
579 Metropolitan Avenue at The Brick
Time: 8pm
Price: $18
Permanent Caterpillar is a body-horror play with music, set in the 1930s, and the latest production from The Drunkard's Wife.




— Saturday May 28th, 2016 —
Disco Brunch!
2 Wyckoff Ave at House Of Yes
Time: 11am
Price: FREE w/RSVP, pay for food
Bacon Avocado Benedict, Eggplant Cheddar Omelette, Shakshuka, the best French Toast in Bushwick, Middle Eastern Breakfast Platter and of course… the Lady Macbeth (the best bloody mary you'll ever have)!
The Amazing Brooklyn Museum Scavenger Hunt
200 Eastern Pkwy at Brooklyn Museum
Time: 1pm
Price: $30
POGO Events presents this part scavenger hunt, part obstacle course. A series of clues will lead you around the Brooklyn Museum performing mental challenges along the way. It is a great way to connect with friends or meet new ones.
The Wizard of Oz
338 Sixth Avenue at Puppetworks
Time: 12:30pm and 2:30pm
Price: $9 for Children, $10 for Adults
This one's for the children. Watch the legendary film, The Wizard of Oz, as a puppet show.
50th Anniversary of Fred Trump's Demolition of Steeplechase Pavilion
3059 W 12th Street at Coney Island History Project
Time: 1pm – 7pm
FREE
Relive the demolition/deconstruction of Fred Trump's iconic landmark piece in Coney Island.
Opening Reception for Abyssal
558 St. John's Place at FiveMyles
Time: 5pm – 8pm
FREE
Jimenez creates an immersive woven environment that straddles terrestrial and oceanic worlds.




— Sunday May 29th, 2016 —
Dumbo Street Art Run: Morning Edition
Joralemon Street and Court Street at Borough Hall
Time: 10am
Price: $20
Join the Wolf Pack for an incredible 4-mile running tour of the gorgeous murals of Dumbo.
Joanna Fuhrman and Guillermo Filce Castro at WORDS SUNDAY
351 Tompkins Avenue at Calabar Imports
Time: 4pm
FREE
Be a part of this amazing literary series featuring Joanna Fuhrman and Guillermo Filce Castro.
Sxip's Hour of Charm
80 North 6th Street at National Sawdust
Time: 7pm
Price: $29 – $34
Performances of traditional mbira music arranged for Quintet of the Americas and the band Timbila, featuring UK-based Zimbabwean mbira master Chartwell Dutiro.
Morbid Anatomy Flea Market
149 7th Avenue at The Bell House
Time: Noon
Price: $1
Taxidermy and tons of weird shit for you eclectic collectors. It's the flea market of the year!
Spring Fling '98
361 Metropolitan Avenue at The Knitting Factory
Time: 6:30pm
Price: $10
Celebrate the warm spring weather and the 90s.