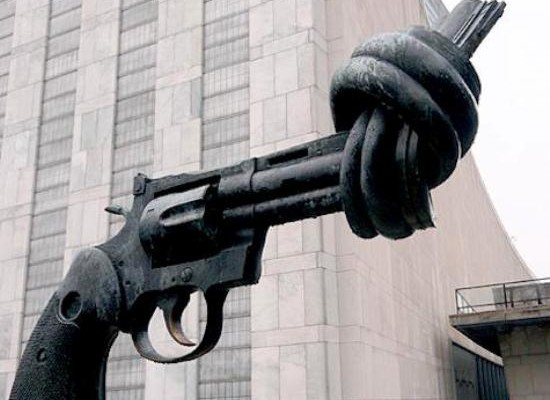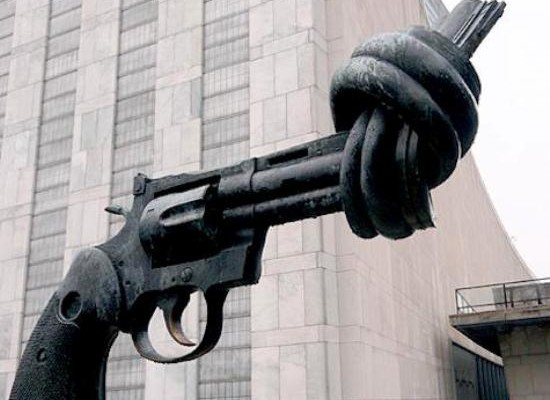 Gun violence brings unnecessary strife, hurt, separation and hatred, not to mention the lost of life for both victim and attacker — with the possibility to receive numerous years of jail time. This year has already documented insurmountable instances where gun violence raged both globally and right in our own neighborhoods taking lives of innocent people.
Although laws are strictly enforced, deadly weapons are still easily and readily accessible to people who intend to use them to harm. Local officials want to make sure these guns don't get into the wrong hands.




The Brooklyn's D.A.'s office is hosting a gun buyback event this weekend and calling for the residents of Brooklyn to surrender their fire arms in exchange for money. District Attorney, Ken Thompson created this one-day event where people outside of law enforcement, retired from the force, or a licensed distributer can turn their guns over — without getting arrested or questioned — and earn $200/per gun for their bravery.
Check out the basic rules and regulations for this weekend's gun buyback:
You don't need to present an ID at the buyback.
No questions will be asked about how the gun was obtained.
Guns must be wrapped in a plastic or paper bag, or placed in a box.
If you're driving guns to the buyback, store them in your trunk on your way there.
Rifles and shotguns will also be accepted, but the DA's office will pay $25 for those weapons.
You can turn in as many guns as you'd like, but you'll be paid for a maximum of three weapons.
The one-day-only event takes place on Saturday, August 27th at 3304 Clarendon Road, from 10 a.m. to 4 p.m.