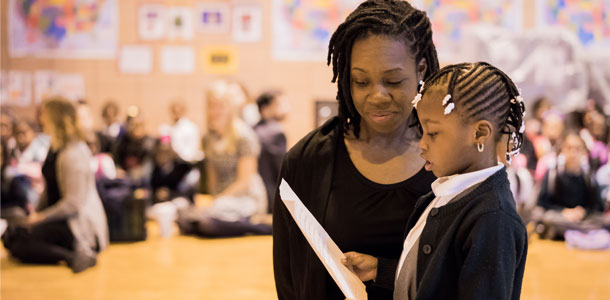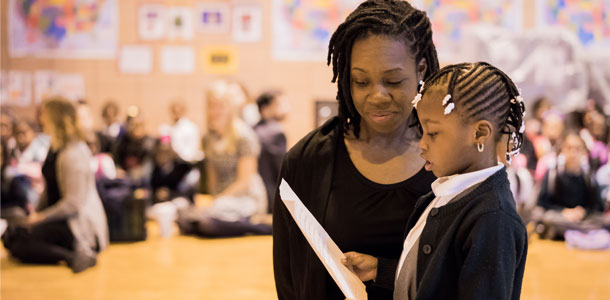 Excellence Girls Charter School, a small public school at 794 Monroe St. in Bedford-Stuyvesant, has been chosen by the U.S. Department Of Education (DOE) to become the first ever all-girls school to win the National Blue Ribbon Award.
The honorable award "recognizes public and private elementary, middle, and high schools based on their overall academic excellence or their progress in closing achievement gaps among student subgroups," according to the DOE.
A total of 329 schools including 279 public and 50 private schools were recognized this year for the award. Ten of the schools are New York City based and only one other besides Excellence is located in Brooklyn — P.S. 39 in Park Slope.




According to an official press release, all schools are recognized in one of two performance categories, based on all student scores, subgroup student scores and graduation rates:
Exemplary High Performing Schools are among their state's highest performing schools as measured by state assessments or nationally normed tests.
Exemplary Achievement Gap Closing Schools are among their state's highest performing schools in closing achievement gaps between a school's subgroups and all students over the past five years.
"National Blue Ribbon Schools are proof that we can prepare every child for college and meaningful careers," John B. King Jr., U.S. Secretary of Education, said in a video message to honorees. "Your schools are on the cutting edge, pioneering innovative educational practices—professional learning communities, project-based learning, social and emotional learning, positive behavior systems—making you shining examples for your communities, your state and the nation."
Excellence Girls Charter School is also the first Brooklyn charter school to receive the award.