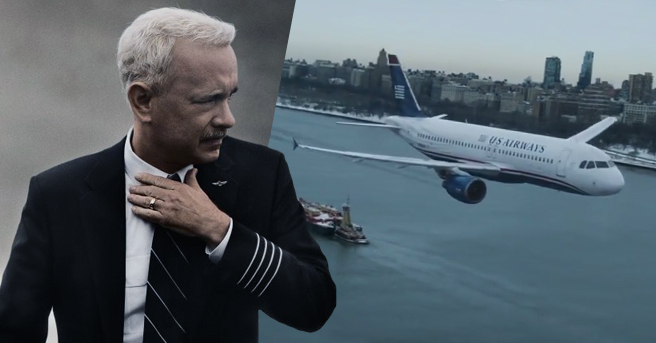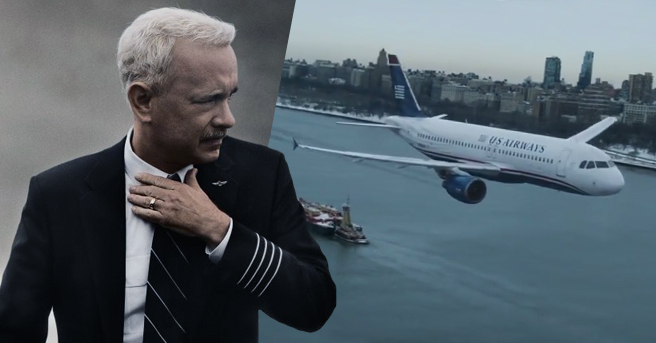 Fall is the biggest time for film. Some of the best and most highly anticipated feature films are released just in time to be considered for Academy Awards.
Fall 2016 might be one of the best seasons of film we've had in a long time. From "Sully" staring Tom Hanks to "Birth of a Nation" a film directed and written by Nate Parker — also starring Parker — are maybe the most the most exciting films to watch this season, but there are others.
See below 10 films Brooklynites should get excited for this fall:
1. "Sully"
Opens: September 9 – PG-13, 1 hr 36 min
Stars: Tom Hanks, Laura Linney
Based on a true story, Sully follows the events that took place on January 15, 2009, where Capt. Chesley "Sully" Sullenberger (Tom Hanks) tries to make an emergency landing in New York's Hudson River after US Airways Flight 1549 strikes a flock of geese and blows out both of the planes engines. Miraculously all 155 passengers and flight crew survive the entire ordeal and Sullenberger becomes a national hero but the event goes under investigation and could ruin Sullenberger's entire career.
2. "Cardboard Boxer"
Opens: September 16 – Not Yet Rated, 1 hr 28 min
Stars: Thomas Haden Church, Terrence Howard
Academy Award nominees Thomas Haden Church and Terrence Howard star in this powerful tale of loss , redemption and friendship. Church plays a man living in the dangerous streets of Los Angeles' Skid Row and in order to make money coerces two rich teenagers into fighting homeless men for cash.





3. "Mr. Church"
Opens: September 16 – PG-13, 1hr 44min
Stars: Eddie Murphy
In a very different role for Eddie Murphy, "Mr. Church" tells the story of a unique friendship that develops when a little girl and her dying mother retain the services of their eccentric cook – Henry Joseph Church ( Eddie Murphy).
4. "The Dressmaker"
Opens: September 23, Not Yet Rated, 1hr 58min
Stars: Kate Winslet
A talented dressmaker, Tilly (Kate Winslet), returns to her tiny hometown in Australia, set in the 1950s, to right her wrongs from her past. As she tries to reconcile with her mother she falls in love with transforming the fashion in the town. Though the film was released in 2015, the U.S. has finally received its long overdue opening day.
5. "The Magnificent Seven"
Opens: September 23, PG-13, 2hr 13min
Stars: Denzel Washington, Chris Pratt, Ethan Hawke
In this remake of the classic 1960 Western film, seven gunmen come together to help a poor village and fight against savage thieves.
6. "Queen of Katwe"
Opens: September 23, Not Yet Rated, 2hr 4min
Stars: Lupita Nyong'o, David Oyelowo
This film follows a young girl from Uganda who trains to become a world chess champion.
7. "Denial"
Opens: September 30, PG-13, 1hr 35min
Stars: Rachel Weisz, Andrew Scott, Timothy Spall
Based on true events, acclaimed writer Deborah E. Lipstadt must battle the historic truth to prove the Holocaust.
8. "Masterminds"
Opens: September 30, PG-13, 94min
Stars: Kristen Wiig, Kate McKinnon, Jason Sudeikis
This film based on true events, starring some of films greatest comedians, follows a night guard at an armored car company in the South that organizes one of the biggest bank heist in American history.





9. "Miss Peregrine's Home for Peculiar Children"
Opens: September 30, PG-13, 2hr 7min
Stars: Eva Green, Asa Butterfield, Samuel L. Jackson
Who doesn't love a good Tim Burton film? This movie, based on the best selling novel of the same name, comes a haunting tale that follows a young boy, Jacob, as he follows clues that take him to a mysterious island filled with children who posses dark superpowers.
10. " The Birth of a Nation"
Opens: October 7, R, 1hr 50min
Stars: Nate Parker, Armie Hammer, Mark Boone Junior
This highly anticipated film follows historical figure, Nat Turner, a slave and preacher, whose financially strained owner, Samuel Turner, accepts an offer to use Nat's preaching to control unruly slaves but instead Nat orchestrates an uprising.