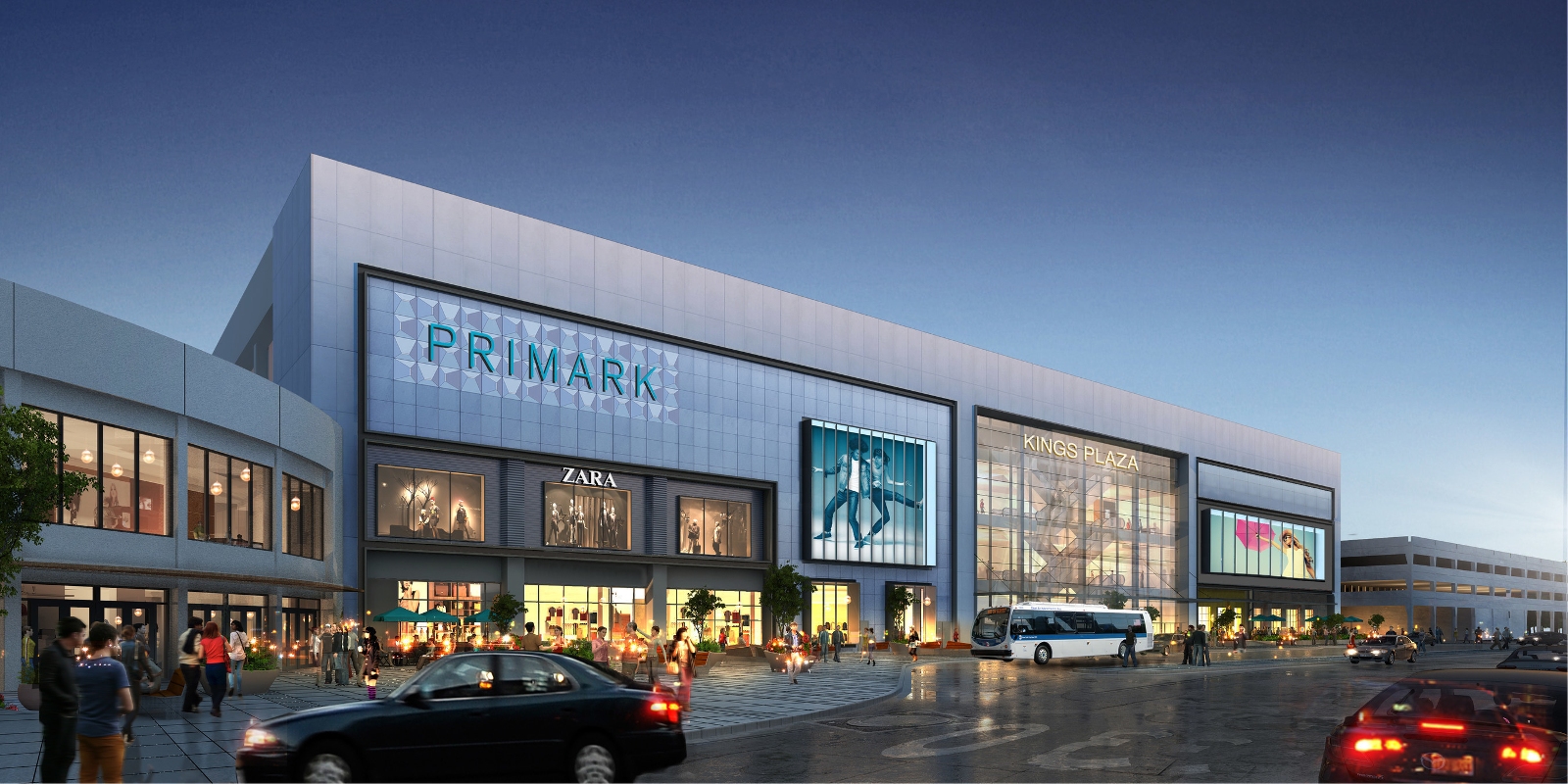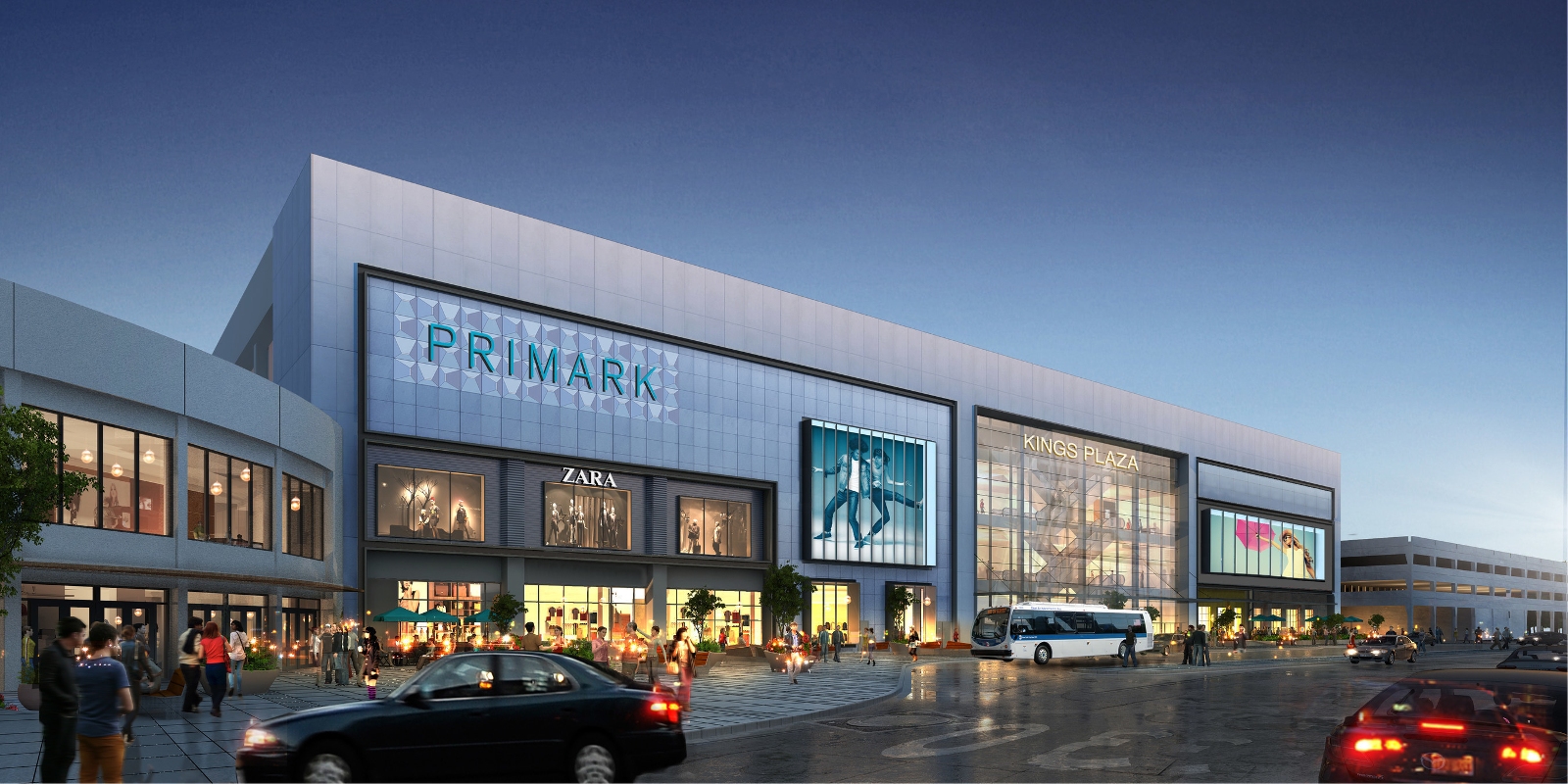 Development company, Macerich, announced yesterday that the two most sought after European retailers, Primark and Zara, are headed to Kings Plaza in Mill Basin.
Kings Plaza's long standing Sears department store is expected to close mid-September making way for  Primark to anchor a redevelopment that includes the complete transformation of the Sears building.
"We are very pleased that both Primark and Zara share our vision of making Kings Plaza a 'must have' retail location in this densely populated trade area," Randy Brant, Executive Vice President, Development, Macerich, said in a recent press release. "We have been pursuing this significant redevelopment opportunity since we purchased the property and we look forward to creating even more value at Kings Plaza."




The building details include a three-level Primark on the north half of the building; a two-level Zara adjacent to the mall entrance, the first Brooklyn location announced for this retailer; plus room for several more high-profile retailers and restaurants. Beyond the addition of great retail brands, the redevelopment will include a new Flatbush Avenue entrance with a sweeping, four-level glass curtain wall to provide more natural light and greater visibility.
"Transforming this space at Kings Plaza gives us tremendous opportunity to bring in a slate of market-leading new specialty retailers starting with Primark and Zara, and evolve the customer experience in line with what Brooklyn's trend-forward shoppers look for," said Doug Healey, Executive Vice President, Leasing, Macerich. "Just as Macerich accomplished with our Queens Center property – now consistently among the country's highest-performing regional malls in terms of sales per square foot – we are elevating both the merchandise mix and the overall experience at Kings Plaza, which dominates another densely populated New York City borough."
Construction is set to begin in early 2017.