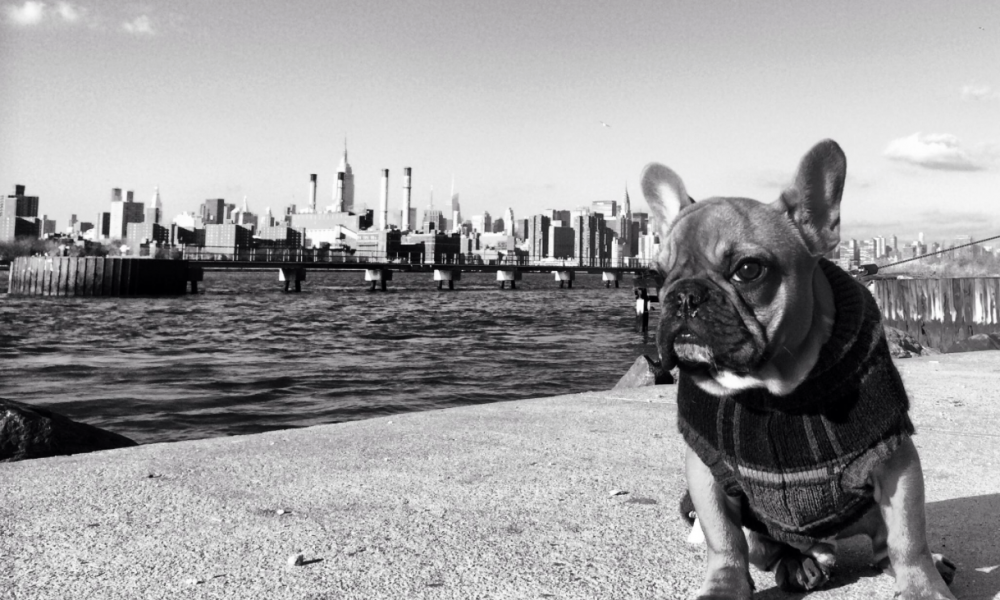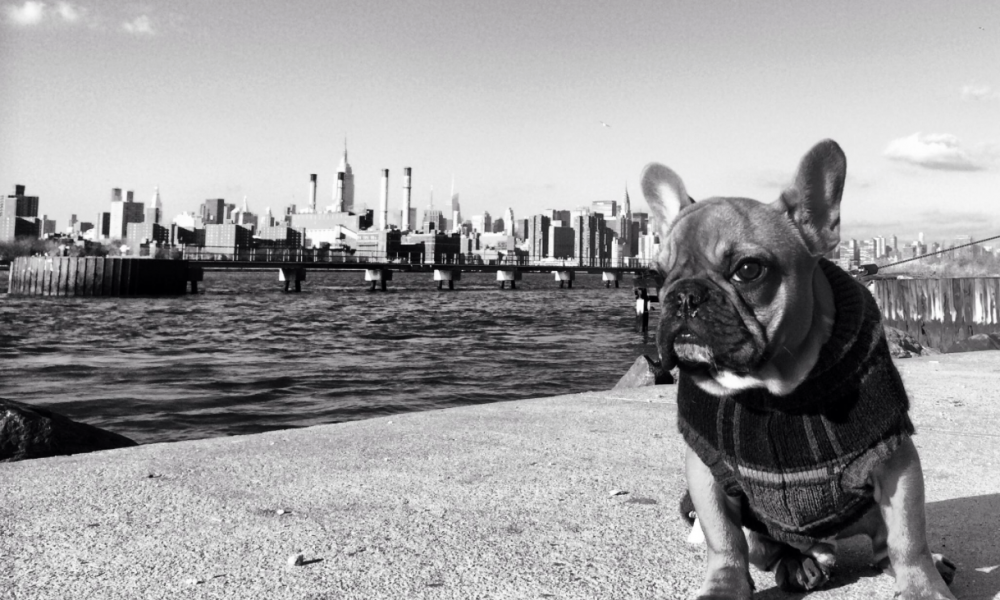 What lengths would you go to keep your pet alive? Jones, a 3-year-old French bulldog is thanking his owners for forking up hundreds of thousands to keep him around.
Kate and Ben Stern, a Williamsburg-based couple, adopted Jones back in 2013 but about six months into his life, the dog developed severe health problems, choked on his own vomit and caught pneumonia.
Jones initial visit to the vet cost the couple a whopping $10,000, after discovering Jones' lungs to be filed with fluid and needing to put him on a ventilator, details the New York Post.
Jones, who was the ring bearer in his owners wedding and is referred to as their "son", was then transferred to a pet hospital where his five-day stay cost $50,000 and only given a 30 percent chance of survival.
"Your pet's life shouldn't have to be a financial decision," Ben, 29, a software developer at Dropbox told the Post. "It still felt like a family member was in the ICU.
Since his initial visit, the pup has needed a number of surgeries and has been put on a ventilator three times as he suffered from chronic lung and esophagus problems.
In total, the couple's medical bills have come out to around $155,000, much of which has been covered by pet insurer Trupanion. Of course we're all asking, "but was it worth it?"
Jones is currently taking nine pills a day and the Brooklyn couple says the dog is getting better everyday. Lucky dog!