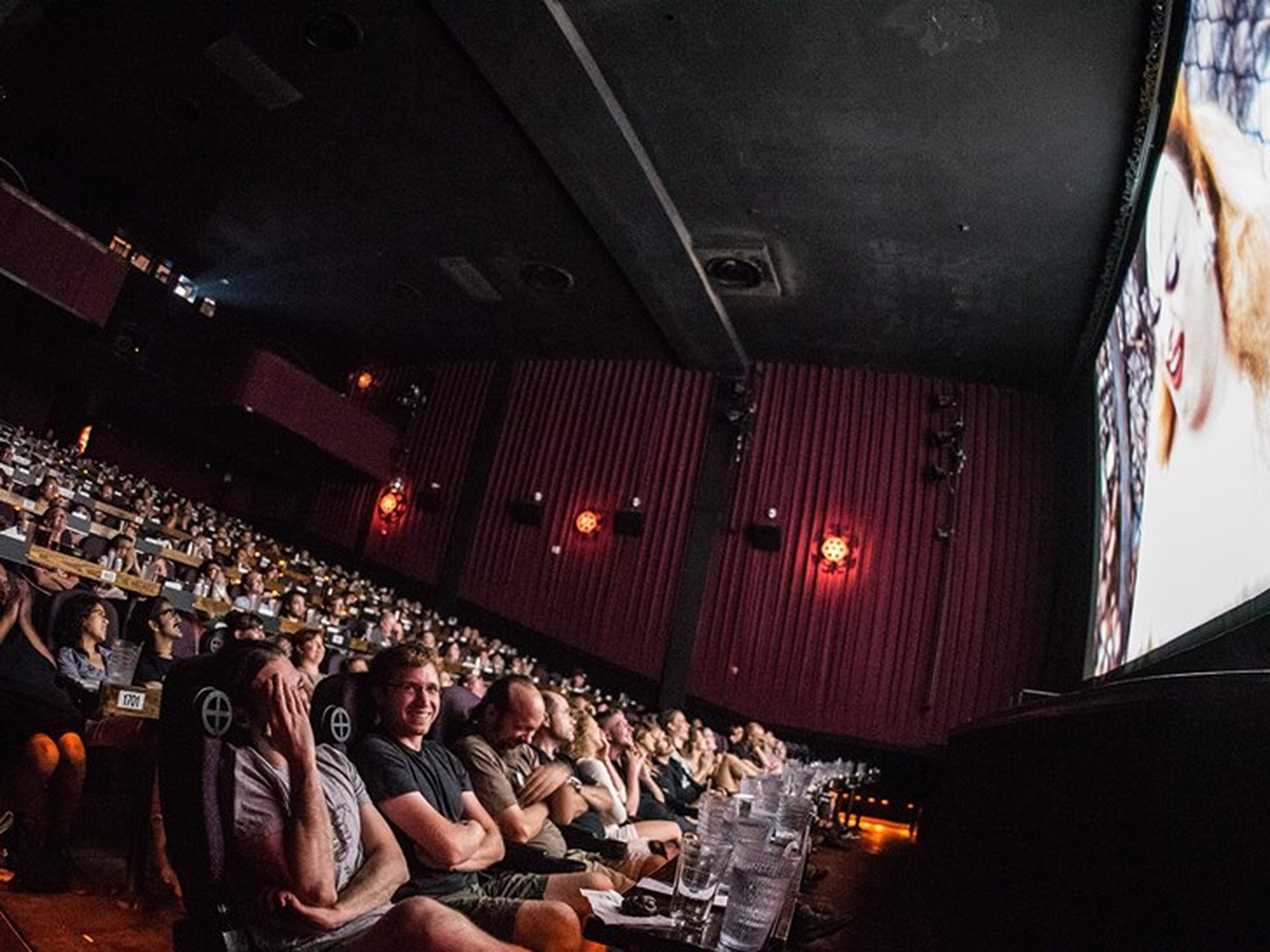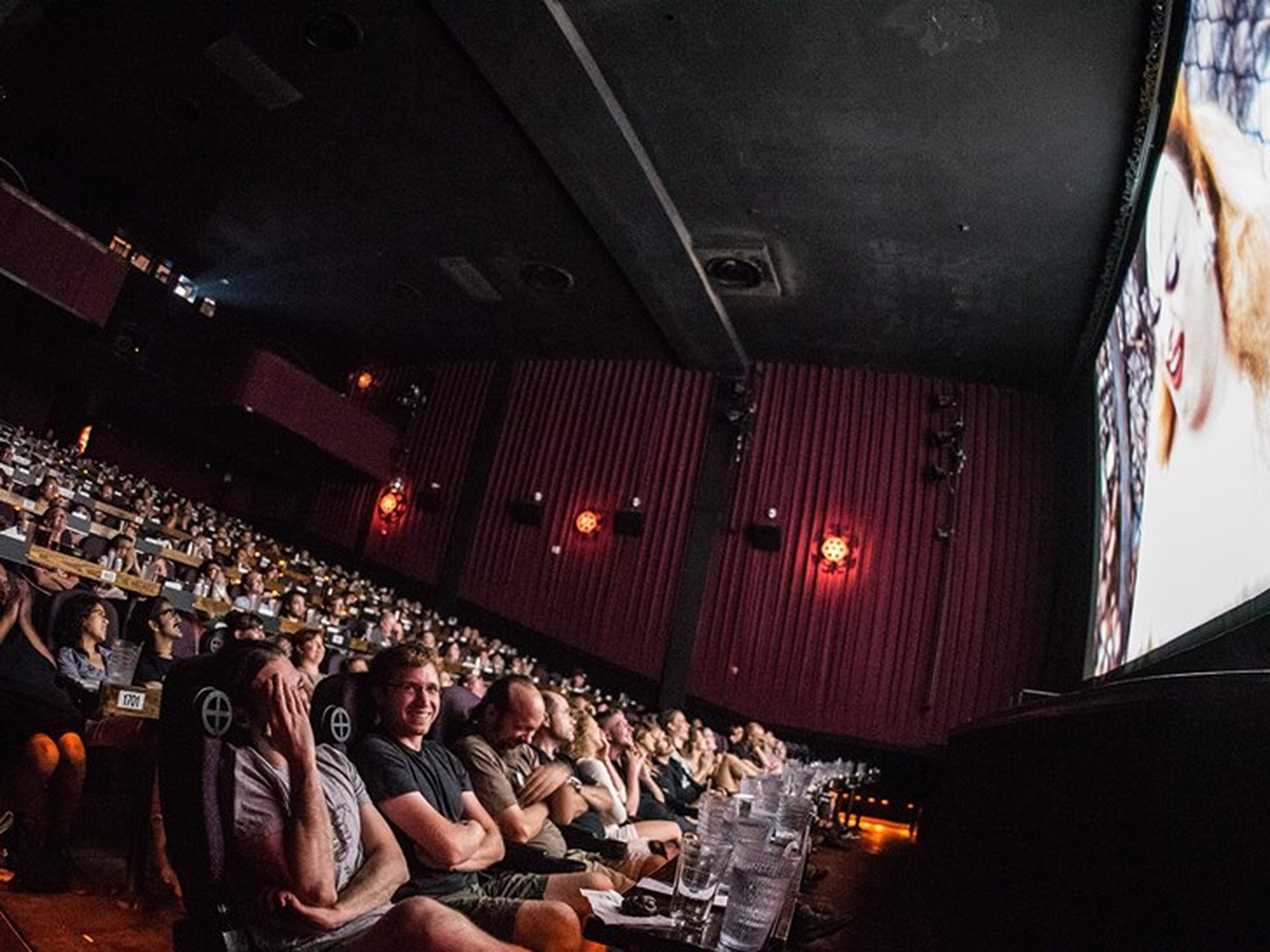 If you're anything like me, the first time you heard Downtown Brooklyn was getting a dine-in movie theater, you got excited. Like, heck-a excited!
Alamo Drafthouse, located in the new City Point shopping center 445 Gold St., announced they'd be opening their theater sometime in August. But due to a number of "setbacks" the theater has had to postponed their opening.




On Alamo's website, they shared a long apology letter to fans explaining that opening a business in New York City is "complicated" and though they don't know when they'll be opening they are all "ready to go":
"Despite what those subway ads are telling you, the Alamo Drafthouse Downtown Brooklyn will NOT be opening this month and we're really sorry.
Over e-mail, on social media and in person, we've heard how excited you all are to check out our new theater. We were excited for you to check it out as well, and perhaps a little too excited. After some early delays, we had an August date had stuck and felt very realistic for our grand opening. Sadly, after some setbacks, we've had to face the facts that that date, and opening this month, is no longer realistic. Getting a business open in New York is…complicated.
So, back to the original question: when is the theater opening? To be perfectly honest, we don't have an answer right now. If you've seen our Instagram account lately, you know our theater looks ready to go, and we can't wait for you to see it in person. We just can't say exactly when that will be.
Everyone here at the Alamo Drafthouse, and specifically at the Downtown Brooklyn venue, appreciates all your endless enthusiasm and excitement for the new theater. It's a frustrating time for us as well and knowing we have your support means a lot to every one of us. Know that when we finally get the word that we can open, we will let you know as soon as possible."
The good news is, they're still opening, the bad news we don't know when that day will come. But one thing about us Brooklynites, is that we're loyal to a fault. I'm sure we'll all wait until we can't wait any longer.
In the meantime, the movie theater is hosting a contest to win FREE movies for a year at their expected Brooklyn location, whenever we get it. Click here to enter.