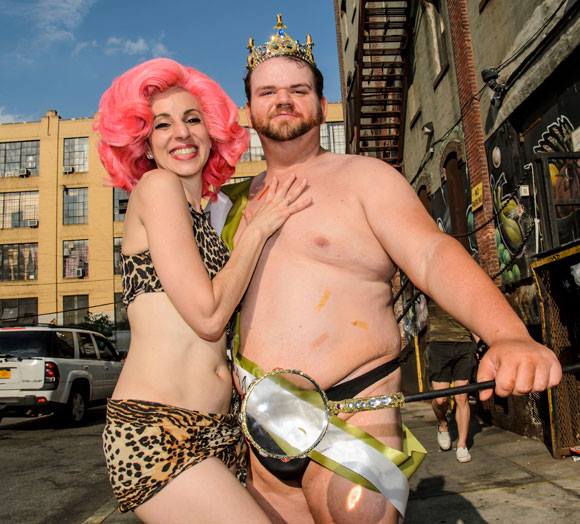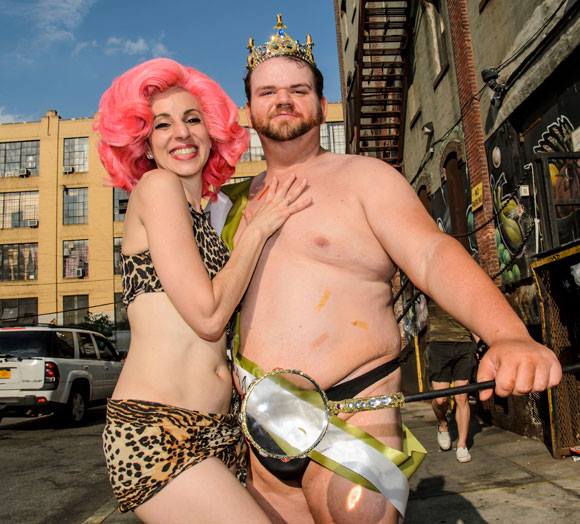 Brooklyn is home to some of the world's most amazing cultural on-goings, but it also has some of the weirdest as well.
Don't believe me?
Here are some of the weirdest events that have happened over the past few years.  And don't worry, if some of these catch your eye, we'll let you know the when and where so you can join in on the fun.
The Annual New York Air Sex Championships
There's no subtlety in the name, meaning that you're going to get exactly what you're bargaining for when you buy a ticket to this competition.  Hosted by a local comedian and performed in front of audiences and judges, competitors blend showmanship and humor to be named best as performing air sex.  The contest bills itself as the first "SPART – a true marriage of sports and art" and seeing this performance will be a night you never forget.
Previously held on October 29, 2016 at The Hall at MP, 470 Driggs Avenue.
Any event at House of Yes is atypical, so it stands to reason that any bingo game held here is going to be drastically different than anything you've ever experienced. Hosted by Madame Vivien V and DJ Matty Glitterati, this bingo game promises drag shows, costumes, and delicious cocktails. You can buy a card from the bar, and if you dress per the theme of the night – you'll get another bingo card. How's that for a Tuesday night?
Held on March 28, 2017 at 8 PM at House of Yes, 2 Wyckoff Avenue.
Smallest Penis in Brooklyn Pageant
In 2014, 2015 and 2016, men from across the borough stripped down and celebrated their lack of size. Though the event seemingly ended with the closure of Bushwick's Kings County Saloon, we still have hope that one of the event's organizers will pick up the mantle and hold this event elsewhere. The pageant is typically held in June – so if the slideshows of pageants past don't do it for you, keep your fingers crossed.
Though this space is a museum, visiting it is an event in and of itself. The Williamsburg spot is right near Milk Bar and The Knitting Factory, but with all of the clutter in the windows you'd think nothing of it. Except for when you want to go inside and have to enter through a turnstile, only shelves of seltzer bottles, subway tiles, unicorn figurines, greek coffee cups and more. Yes, it feels like this space is full of junk, but that's because it is… or is it actually art that you just don't understand?
Open between 12 – 6 PM every day on 370 Metropolitan Avenue.
If you're waiting for the day the robots finally take over, head on down to Red Hook – where they've already started.  Amorphic Robot Works, founded by Chico MacMurtie, has overtaken the former Norwegian Seaman's Church. The space is now full of more than 35 movie robots that, when activated, perform for those nearby.  The organization continues to create new robotic pieces today and welcomes talented fans to come and work with them.
Open to the public at 111 Pioneer Street.