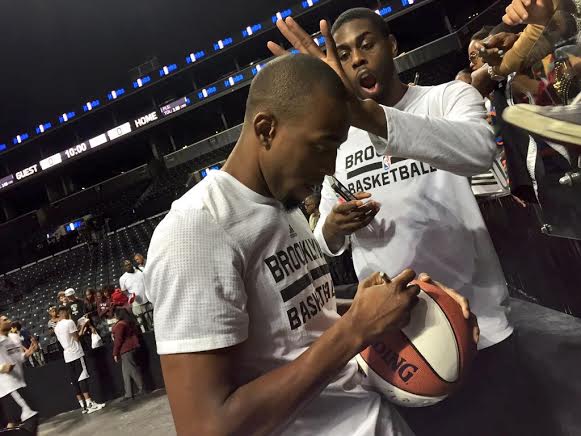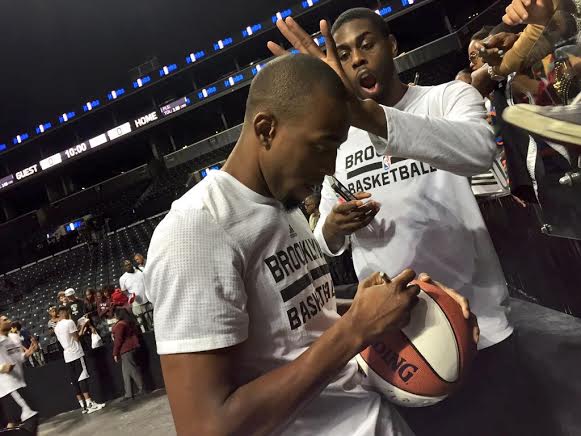 It isn't every Sunday morning that you can pay $5 to see your favorite sports team practice, interact with the crowd, take pictures and talk to them. For those who missed out, today was one of those Sundays. The Brooklyn Nets hosted an open practice event for the fans this morning and OurBKSocial has an update on Mr.Rondae-Vu and Showtime Willie Reed.
After practice, Willie Reed seemed more anxious than excited to get back on the court. Reed has been training himself day in and out with the goal of being better than he was the day before. Reed had a calf strain that kept him out of pre-season action thus far.  However, it looks like Reed will be back in Showtime Mode as The Brooklyn Nets host the Boston Celtics in their 4th pre-season game this coming Wednesday. Willie said that this practice was his first day back and that he will play on Wednesday. Everyone that I've spoken to wants to see Reed play, exceed, and thrive in Brooklyn. He has tremendous energy, awareness and looked great out there in practice. The man from Kansas, dreaming with his eyes open, is gearing himself up for his YES Network debut.
As for Mr. Hollis-Jefferson, Rondae did not participate in today's practice. He twisted his right ankle last night in Albany against the 76ers and needed help off the court. Today however, Rondae was on his own two feet with strength support tape on his right ankle and leg. The twisted ankle doesn't seem like anything major as Rondae was moving around the court just fine. He was playing referee for a bit, throwing up random signals and danced with some kids which was really funny and great to see him do. Rondae might be back in time for Wednesday's game but thats just my guess. Hopefully he will though as he looks to better himself after every practice and game.