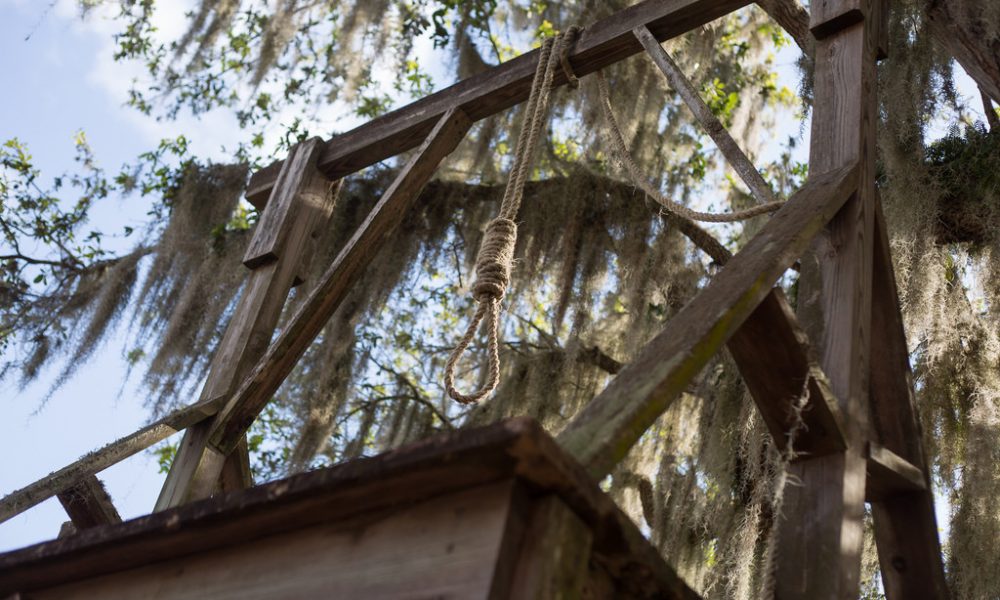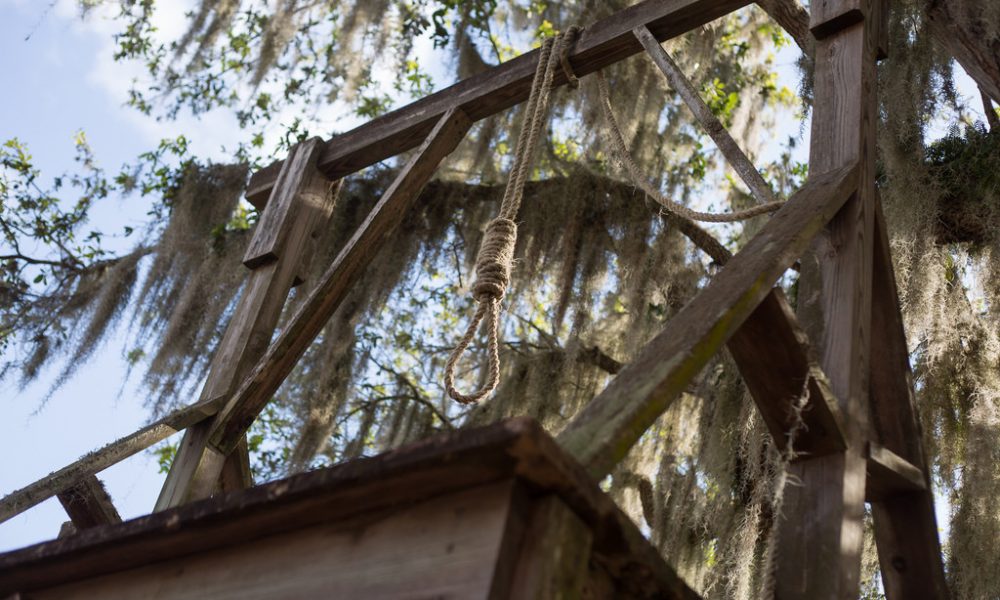 Last week residents of Brooklyn were disturbed after learning two nooses were hung from trees in Central Brooklyn.
The first noose was found on Thursday, September 7 around 10 p.m.  A 31-year-old man was strolling along Eastern Parkway near Classon Avenue when he noticed the noose hanging from a tree. That following Thursday around 8 p.m. someone hung a white noose from a tree outside of the Brooklyn Public Library's 496 Franklin Avenue location, officials said.
In lew of these past events, City Councilman Robert Cornegy, Jr. held a press conference outside the library this past Sunday to bring awareness to Brooklynites regarding this act of hate.
"While this community sits at the epicenter of gentrification and displacement, we will not be intimidated by these vile acts of hatred and bigotry. I have on one end seniors in this district who witnessed firsthand the ravages of lynching in this country and on the other youth who are among the most disenfranchised in the nation, both who frequent that library,"  wrote in an Instagram post.
In the meantime, the NYPD's Hate Crimes Task Force is investigating. But many Brooklynites think it's not enough. Many have taken time to share their thoughts via Instagram under OurBKSocial's recent posts about the incidents:
"They can capture a license plate clear as day from a speeding car but can't seem to get a clear shot of who did this?," said Instagram user @sharonishere1.
"There are nothing but cameras around. I will call the precinct myself and inquire what leads they have in this matter," Instagram user @telescopii followed up. "I hope anybody else who finds this disturbing will do the same and put pressure on the NYPD. I'm happy that this was posted to make the community aware and now, it's time for us to act."
New York City Council Member Laurie A. Cumbo sent out a statement condemning the surge of hate crimes happening in Brooklyn.
"I am offended that anyone would believe that a noose or defacing city property with anti-Semitic graffiti would be appropriate or tolerated in Crown Heights," said Cumbo. "These acts of hate will not sow the seeds of bigotry that we have worked collectively to uproot from our community. We will not allow these gruesome discoveries to undermine our years of progress, perpetuate fear, or foster prejudice based on one's race or religious belief."
Over the past year we as a nation have witnessed some of the most ruthless acts of hatred and violence that continues to divide our nation. We want to remind locals that Brooklyn will NOT accept nor condone acts of hate. This is the Brooklyn we know.
"Hate crimes will not trump our shared values in uplifting and empowering one another," Cumbo insist.