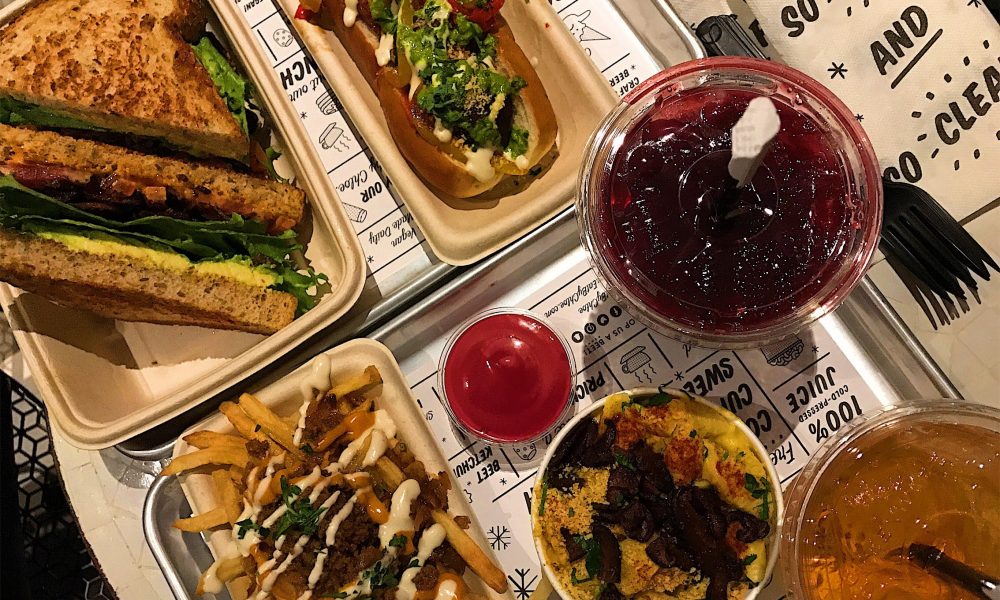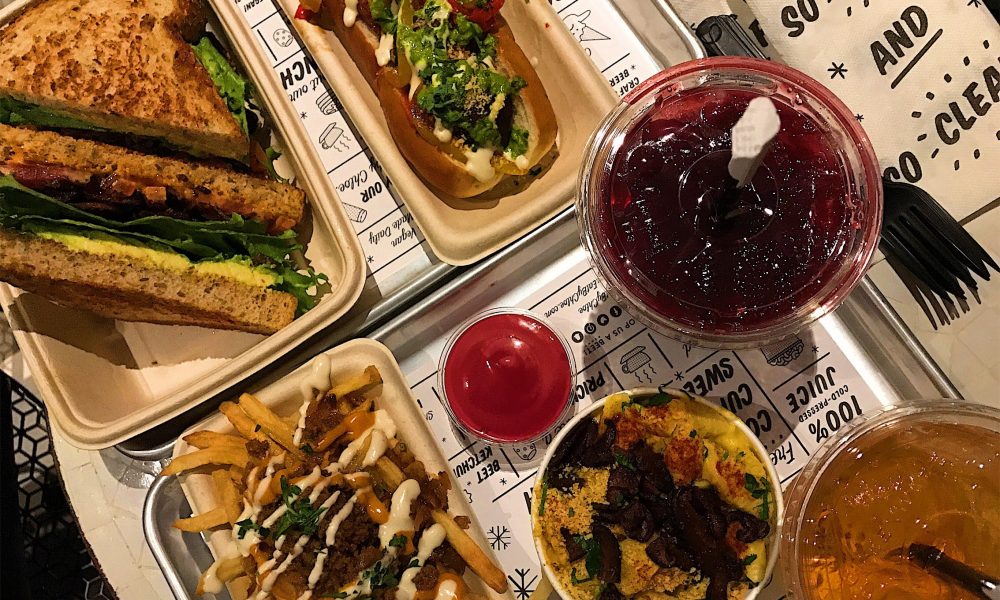 Location

Food

Service

Dining Experience

Average
To much delight, by CHLOE. has landed in Brooklyn.
Located at 171 N 3rd St., next door to a FoodTown, and around the corner from the new Apple Store, WholeFoods and Equinox, this is a prime spot in Williamsburg to open a vegan joint. Though I have yet to take the plunge into a completely vegan lifestyle, I do enjoy a great plant-based restaurant that let's me chow down on food that doesn't leave me feeling guilty.
I visited the vegan fast food restaurant on Thursday — official opening day — and was immediately satisfied with the amount of space this 48-seat location had, though every seat was taken.
"There are so many underserved vegans in Brooklyn, especially in Williamsburg, that we've been working non-stop since we opened our doors," said Anthony, by CHLOE. Williamsburg general manager.
This by CHLOE. offers a very similar menu to its fellow Manhattan locations, including this month's seasonal specials: Mushroom Avocado Toast, Cashew Cream of Broccoli, Oat Almond Pancake, Toasted Cauliflower Chimichurri, and Blueberry Lemonade. There are a few off-menu items that you MUST TRY including the loaded french fries (couldn't believe this was vegan), and The 'Burg BLT, filled with mushroom bacon, lettuce, tomato, avocado and chipotle aioli on seven grain toast — an exclusive for Williamsburg diners.
"Brooklyn has become one of the city's top dining destinations," said by CHLOE. Co-Founder Samantha Wasser. "When we first launched in the West Village, we knew coming to Brooklyn was a must. Williamsburg is filled with incredible art, culture, and restaurants so we are thrilled to become a part of it and are excited to meet our neighbors."
Whether you've been a life-long vegan or simply a plant-based connoisseur like myself, by CHLOE. doesn't disappoint. Who said burgers and fries couldn't be considered clean eating?
by CHLOE. Williamsburg is open Monday through Friday: 11am – 10pm, and Saturday through Sunday: 10am to 10pm.