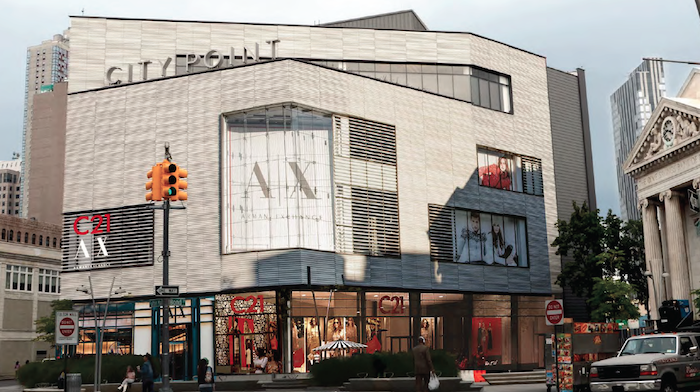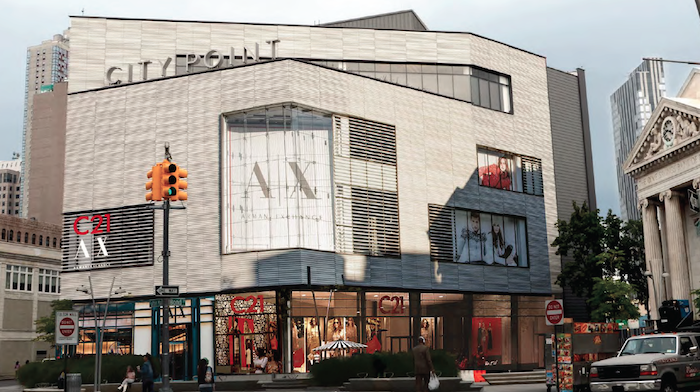 Downtown Brooklyn might soon become the food mecca of the world thanks to City Point, the planned 1.8 million square foot residential and commercial development on Dekalb Avenue. Dekalb Market Hall, a 26,000 square foot food hall that will host around 35 to 55 food vendors, is on its way to the rapidly growing neighborhood.
Fletcher's Brooklyn Barbecue, donut shop Cuzin's Duzin, Forcella, Steve's Ice Cream and the ever popular East Houston sandwich shop Katz's Deli, are all scheduled to make their appearance at the future Market Hall amongst others. The City Point eatery, being planned by Anna Castellani, owner of Foragers Market, is slated to open in the basement level of the development, sometime next year.
Popular movie theatre and restaurant chain, Alamo Drafthouse, is also headed to City Point a little later this year. The seven-screen theater complex that offers the luxury of having your food, beer and cocktails delivered right to your seat will finally open its very first Brooklyn location. "Although more than two years on the horizon, I can tell you that the City Point Brooklyn Alamo will be our best theater yet," Founder and CEO Tim League tells Eater NY.
Century 21 and Target are also slated to open within the new development.
Excited much? We are!